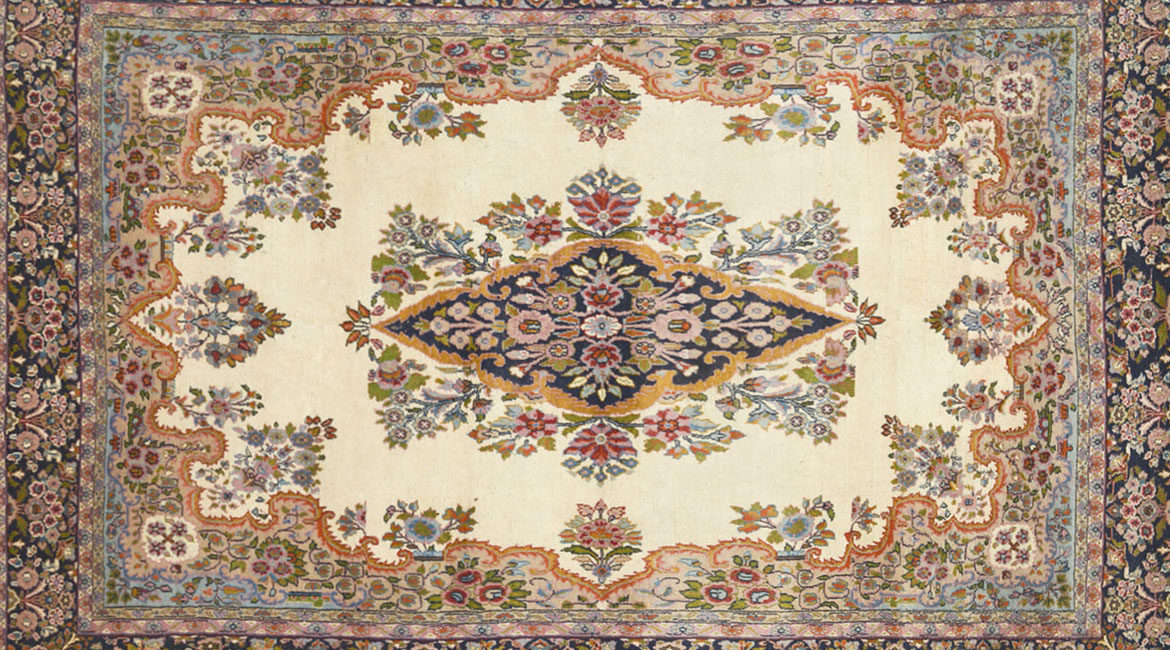 Jun
14
The Art of Antique Handmade Carpets and Rugs
June 14, 2017
0 Comment(s)
The Art of an antique rug is one of the oldest crafts in the world. Antique rugs usually contain a mix of faded and bold colors for giving a unique look. This is mostly woven in deep colors like maroon. This type of carpet is originated from Iran which is the birth place of Persian carpets. There are many types of designs available in antique carpets that could easily be between 80-100 years old.
Antique Caucasian Rugs-:  Caucasian rugs get their name from an area where these carpets are produced – Caucasian. Caucasus is a region that produces antique rugs since the end of the 18th century. Such Antique Caucasian Rugs are famous for bold colors and geometric tribal patterns. The best market for the Caucasian rugs is Italy because most of the rooms as considerably smaller than those in the USA. Antique Caucasian rugs are mostly in smaller sizes so these are perfect for rooms in Italy.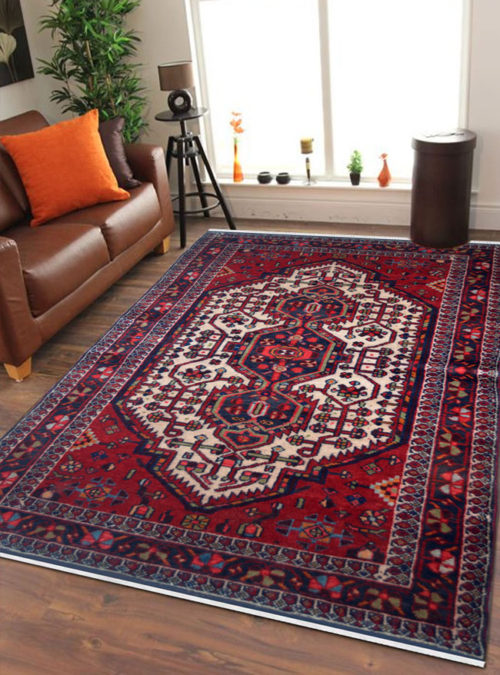 Ashfaq Rug :- Ashfaq rugs are very fine quality rugs. Mostly these types of carpets include three pendants at either of the two ends and multiple diamonds pattern with the combination of tribal border.
Amritsar Area Rug-: These type of carpets made in Victorian patterns because Amritsar area rug production started in 19th century during the rise of British government in India. Amritsar carpet is made in shades of light blue, yellow, teal and rust colors. These are mainly made in India. For this type of carpet, weavers use 100% pure New Zealand wool and weave with cotton foundation which are double weft and use asymmetrical knots.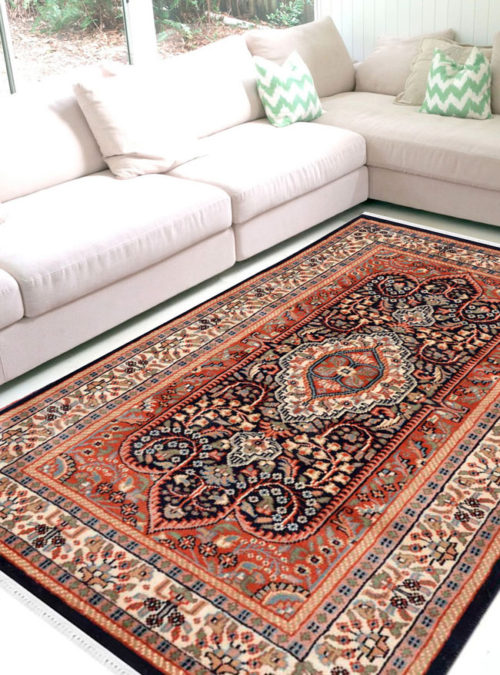 Antique Bakhtiari Rug :- These type of carpets are made in rich colors such as dark blue, orange, red etc. Antique Bakhtiari carpets are woven in the finest quality of wool. Sometimes it contains vibrant and Persian style which reflects the traditional design pattern. These carpets are ideal for a traditional home décor.
Bidjar Antique Rug :- Bidjar design is originated from Bidjar town which is situated in Persian Kurdistan located in north west Persia. These types of handmade carpets are made in traditional and modern pattern with antique look.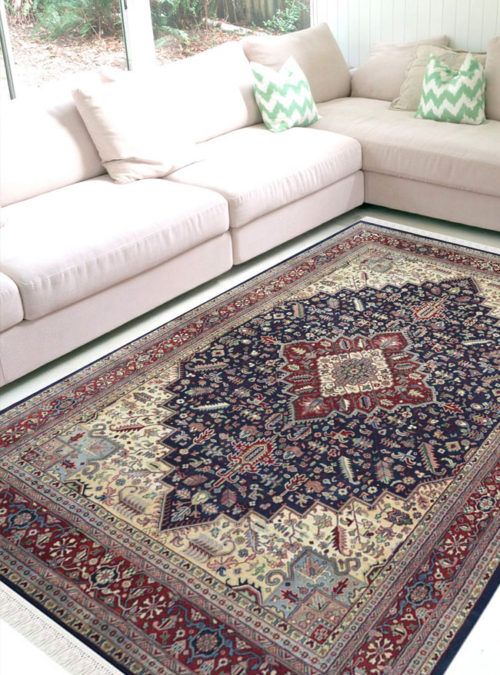 Bidjar design contains art of that particular place or we can say that the designs totally reflect the culture of weavers. These are made in double weft or double knots and woven in cotton foundation. The warp is in cotton and weft is in wool. Sometimes weavers use wool for warp and weft both. Bidjar design carpet are befitting for a traditional home décor and modern home décor.
Bokhara carpet :- These carpets designs are originated from the Bokhara city which is situated in Uzbekistan.  The weavers are making repeated geometrical pattern for creating a focal point.
Red, in varying shades, is the dominant color used in the weaving of Bokhara's. These rugs are woven in a bold contrast of color and designs are in color shades of greens, blacks, whites, browns, earth tones, and red.
Hamadan Carpet:- These carpets are made in single weft structure.  Hamadan rugs are constructed by using rich blues and dark scarlet reds that use ivory and soft neutrals for contrast. Such carpets usually contain boxes woven in a vertical pattern and can be used in a traditional setting of home décor.