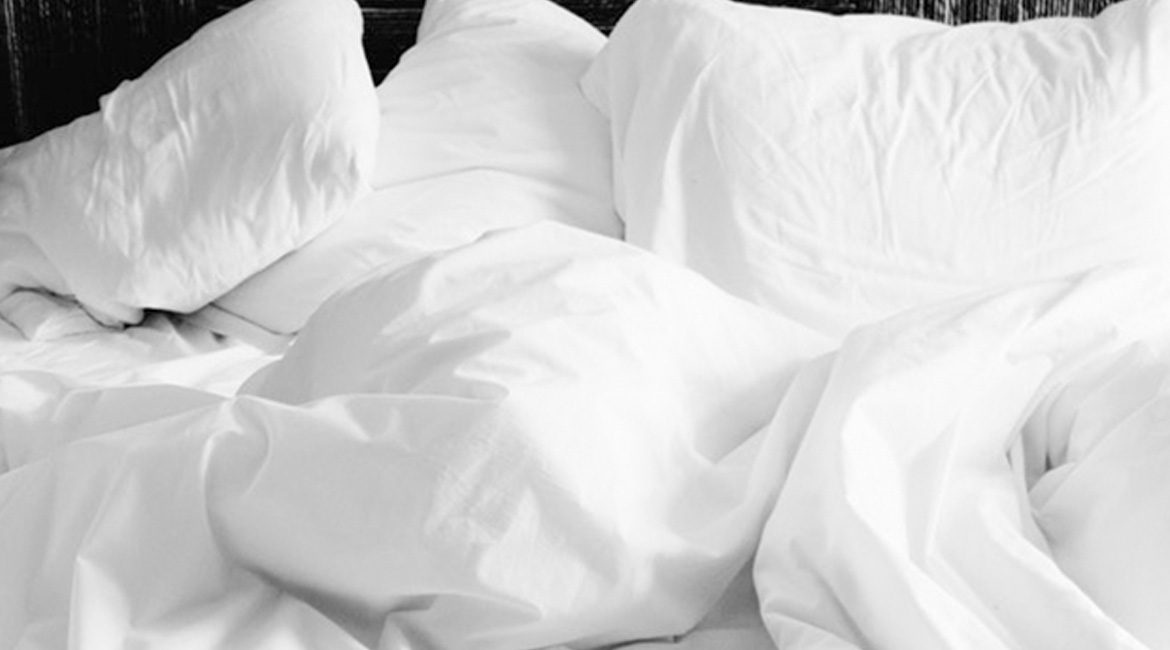 Jul
12
Benefits and use of bleach – How to wash white sheets with bleach?
July 12, 2018
0 Comment(s)
White sheets look elegant especially when they are recently purchased. But, these sheets require regular and proper maintenance. Though cleaning off a white bed sheet and preventing them to turn to yellow is a bit tricky task, taking a few measures you can keep up your white sheet pristine. For instance, the foremost consideration people should take into account is to avoid having lunch, breakfast and any foodstuff in the bed. This is because even a little split can cause dark and hard stains in your bed sheet that further can't be erased with bleach. Similarly, it is advisable to rinse off your makeup before sleeping in the white sheets as your liner and dark-colored lipstick can stick to the linen and result in the yellowish color of the same.
Another essential tip to maintain your white sheet is to wash the same using bleach. This is because bleach whitens and brightens the fabrics and also disinfects the same by eliminating bacteria. However, the use of bleach is limited to a few fabrics so it is a must to read the manufacturer's guide before washing your bedsheets with the same. So are looking out for the ways on how to wash white sheets with bleach? Then read the guide:
Step by step guide on How to wash white sheets with bleach?
Are you tired of cleaning the hard stains off your white sheets? Have you used every possible remedy to eliminate the unwanted stains? Just like a handmade rug requires professional cleaning, it is important to keep your white sheets neat and clean. No need to worry now as bleach can turn out to be the easiest yet one of the effective measures that can make your white bedsheet look pristine. Let's discuss a few steps of how to wash your bedsheet with bleach:
Steps 1 – add the bleaching powder to an empty washing tub and place your white bedsheet in the tub. Avoid adding any other detergent with bleach especially Ammonia as the mixture can result in hazardous fumes.
Step 2 – add water to the bleaching powder. While doing so make sure to pour warm water into the tub as it can easily dissolve the bleaching powder.
Step 3 – sink the stained bedsheet properly in the solution and allow it some time to soak. It is advisable to leave the stained garments overnight in the washing tub i.e., around 8-10 hours. This is because allowing adequate time to soak the sheet in bleaching powder can eliminate the dark stains.
Step 4 – take out the sheet from washing tub and rinse it off with the cold tap water. Let the sheet dry.
Types of bleach
Bleach is classified as chlorine bleach and oxygen bleach. Chlorine bleach is mostly preferred for washing the white clothes as it comprises a 5.25% of sodium hypochlorite solution and acts as a sanitizer on germs, filth, and bacteria. On the other hand, oxygen bleach, commonly known as all-fabric bleach can be used in several fabrics. However, it is not suitable for disinfecting your sheets with bacteria.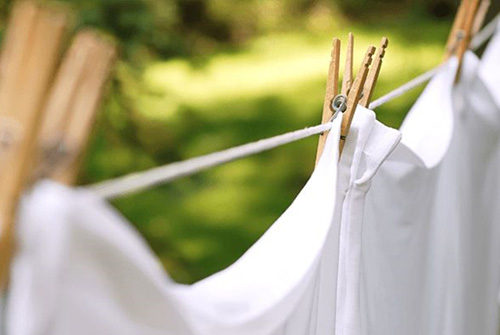 How to maintain your white bed sheets?
1) Wash the bedsheet frequently
Though it is quite a troublesome task to rinse off your sheets very often, the perspiration and invisible body soils can turn the white-colored fabrics into grey or yellow. So it is advisable to wash your bedsheets at least twice a week.
2) Clear stain instantly
The stains of foods such as ketchup, tea, and drinks should be cleaned immediately. The bleach is highly recommended in such cases.
3) Do not wash the white sheet with other colored clothes
It is very obvious to say that white-colored sheets are more prone to catch the color of the bright and dark-colored clothes. Hence, it is a must to avoid mixing up and washing your white bedsheets with colored clothes.
4) Avoid over-drying the bedsheet
Make sure to not over-dry your white bedsheet as this would make the sheet appear worn over time. In order to ensure the proper drying of the bedsheet, it is advisable to opt for the auto dryer system.
Conclusion
This way you can keep up the color of your white-colored bedsheet intact. For instance, if you have a light colored area rug in your living room, it is crucial to maintaining the same. Similarly, it is essential to always check the manufacturer and care label of your sheet prior to applying this detergent. If the use of bleach is not supported in the fabric of your sheet then avoid utilizing it. Generally, bleaching is not recommended in the fabrics such as acetate, wool, silk, spandex, and polypropylene foam. Besides that, the repetitive and continuous use of bleach in the white bedsheet can weaken the sheet's fabric.
Similar to that of the use of purple mattress sheets for your bed that enhances the beauty of your bedroom, bleach will give a new life to your white bedsheets. So what are you waiting for? Clean off your bedsheets with bleach and let it look new.
Read More: BEST 4 IDEAS TO STORE YOUR HANDMADE CARPET WHEN NOT IN USE