Oct
08
Best Handmade Carpets for this Festive Season 2018
October 8, 2018
0 Comment(s)
There is nothing more luxurious than the feel of pure silk and wool carpet. Hand-woven silk-on-silk Persian or Oriental carpets are the best and most expensive in the world. Handmade carpets are woven in various fibers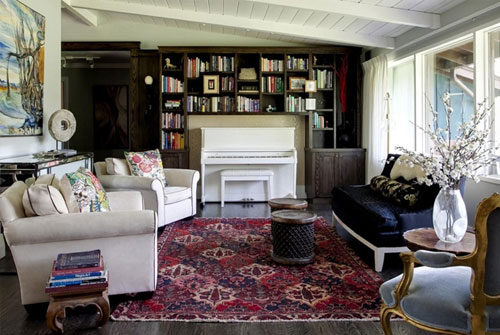 but silk on silk rugs are known as the best and most exclusive rug worldwide. Kashmir silk rug is the finest quality silk area rug and famous around the world. The value of an Oriental rug is determined by some factors like hard craftsmanship and "One of a kind" pattern, quality and status. Apart from this, it provides and cozy and smooth touch to space. Festive seasons have started and thanksgiving and Diwali are just about to come. During both festivals, people love to buy expensive accessories because they buy it at a reasonable price or get huge discounts on their favorite items. I am going to tell you 3 different product categories which you can buy at the best price from Yak Carpet. You can visit Yak Carpet store which is situated on the main Ring Road in Lajpat Nagar New Delhi else also visit Yak carpet website for the information. Now find the four best handmade carpets here-
Kirman Afghan Antique Carpet:
Kirman Afghan carpet is made in pure wool and cotton material in afghan design and motifs. It contains a smooth background and a diamond pattern in the center. It contains Kirman design pattern which is a very traditional design and has been originated from Persia in 17 th century. This design is inspired by nature including flower motifs. It is a highly durable carpet and suitable with subtle interiors. If you don't have time to revive your décor with new accessories then you can buy this product which will help you to create a vintage atmosphere.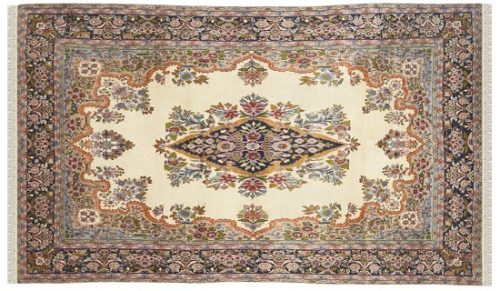 Circular Flora Handknotted Silk Area Rug:
Now, it's time to introduce the most exclusive item and it is only silk on silk handmade carpet. Handmade silk carpet is made in silk on silk and silk on cotton. Silk on cotton is cheaper than silk on silk carpet. Circular flora is made in pure silk on silk with low pile. Low pile is thousand times better than high piles because it gives more soft and cozy touch and also easy in a vacuum. The ground of this carpet contains navy blue color. Centre of this carpet contains a circular medallion and the ground is filled with beautiful floral motif. It contains approx. 576 knots per inch. It is ideal for a low traffic area because of silk on silk.
Dual Neel Bukhara Woolen Rug: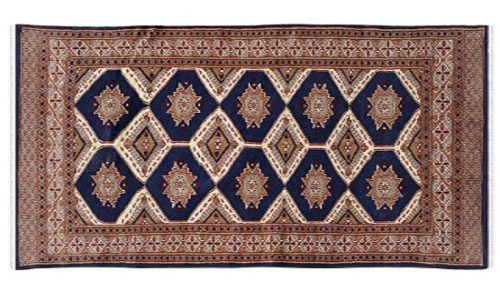 Bokhara is a traditional design pattern which is made in hand-knotted technique. Bokhara design has been inspired by the footprints of an elephant. The ground of this carpet divide in small squares or diamond and each box filled with designs. Dual Neel Bukhara is made in pure New Zealand wool and cotton material. The ground of this carpet is in blue color. It is ideal for a high traffic area because it contains a dark blue color and made in pure wool. Wool is the best material for a high traffic area because it hides hairs and dust and also very easy to wash it.
So follow the above ideas and buy handmade carpets from above and decorate your home.
Read More: HOW TO FIND THE RIGHT CARPET STORE AMONGST ALL THE TOURISTY SHOPS IN DELHI?