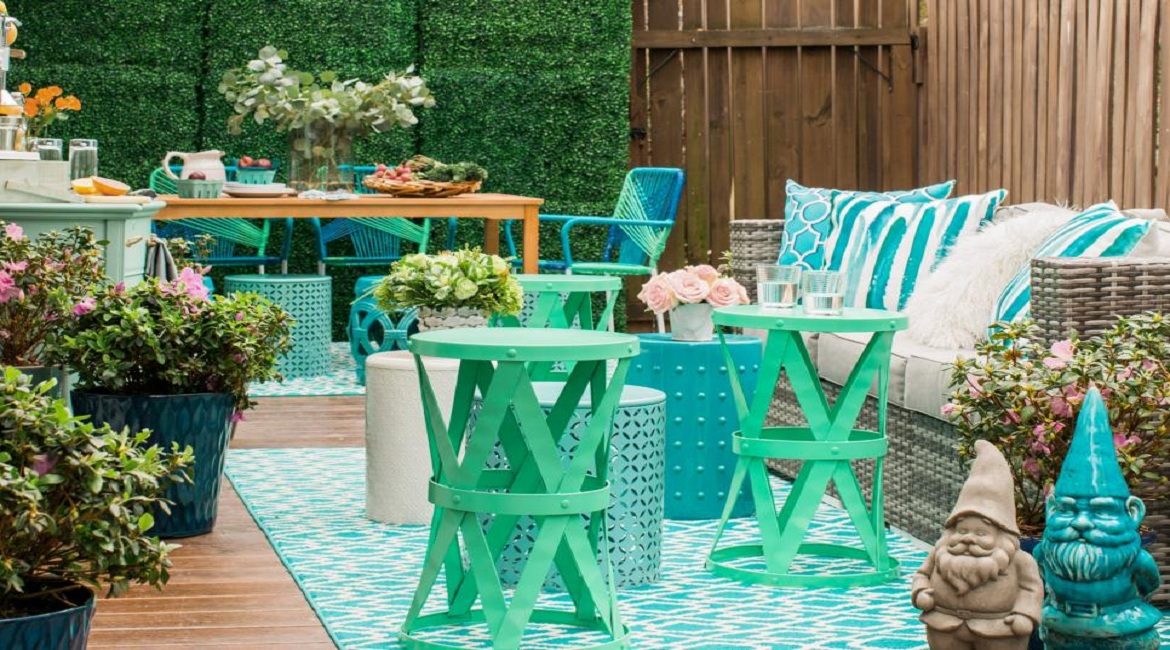 May
20
Best ways to Decorate a Small Patio
When you do not like the shape and size of your patio, you can do a lot to fall in love with it. By finding the right small patio furniture in order to add some decorative elements, you can enjoy the same at your outer places whichever way you like. Small patios are usable patios, so if you are not ready to extend your patio so far, here are some tips that you can use for decorating your outdoor living space.
Begin with Repairing: –
Before beginning the decoration of your patio you should repair it according to its need. A broken courtyard cannot only distract itself but can also continue to suffer loss over time. You will want to contact a courtyard contractor who can help.
Use small Furniture for small patio: –
One of the most important parts in a patio is furniture. You should take furniture which provides comfort so that you relax and enjoy your outer space. However, finding comfortable courtyard furniture can be a challenging accessory. The most common choice for a small patio is a wooden table and chair, which looks great, but if you want to sit on this type of furniture, it can be uncomfortable. Invest in some colorful outdoor seat cushions that not only connect comfort and style to your small patio but also represent your choice. You can use a foldable chair table and can put it in the courtyard. For saving space, put your furniture in corner. If you want to give a luxury look then use a luxury handmade rug and place on the surface.
Lighting ideas: –
If you want to enjoy in the evening then perfect lighting is a must. If you don't have a place to hang light bulb then you can fix bulb at the boundary of patio otherwise, you can hang your light bulb on a pole.
Gardening ideas: –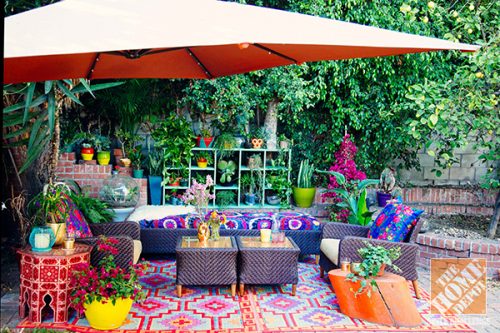 You can never give a perfect and beautiful look to your patio without gardening. If you do not have a big backyard, then a small patio can be a great place to start a container garden. It also adds some extra decoration to your surroundings. Grow tomatoes, flowers, chilies and more in small utensils on your patio. However, this is possible only when your small courtyard gets some sunlight during the day, as many plants will not grow until specified in the form of a specific shade.
Decoration of small patio: –
After doing all tasks, you can start the decoration of your small patio. Start with filling the vibrant multicolors in your patio through beautiful cushions and pillows, pots that your container garden is in. For added comfort, consider adding an outdoor handmade rug in a pattern you love. For decorating your table, you can use a beautiful flower pot with fresh flowers and put it in the centre of table. Use multi-colored candle jar. After all, be creative and use elements that shall not take up a lot of the patio space. The size of a patio doesn't mean you can't decorate it in a smart way.