Jan
15
Carpet and Home Decor Trends at Domotex Fair 2018
January 15, 2018
0 Comment(s)
People are using handmade carpets from a long time. In the present time, weaving techniques of handmade carpets are same but the texture, color combination, and materials are changing according to the time. For example, previously, people used handmade silk carpets and handmade wool carpets which contained traditional patterns for their home but now, some people want to add modern area rug which contains bold motifs with minimum colors and some of them want to use classic pattern carpet which contains tiny motifs and multi vibrant colors for their home. So, the trends of home décor change every year. I am going to tell you about the latest trends in handmade carpets and home décor. After that, I will let you know about Domotex Fair 2018  Germany and from where you can meet carpet lovers and also find inspiration and important knowledge about the trends.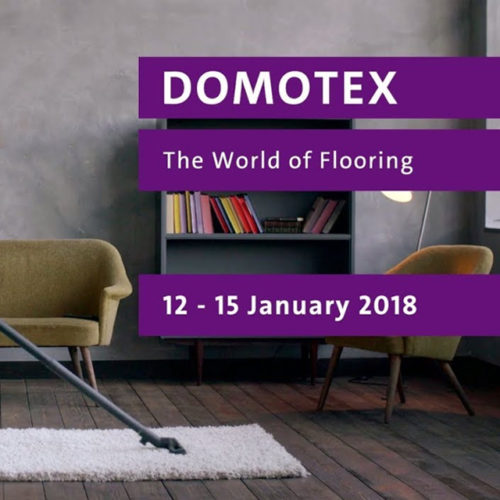 Now, we are surrounded by high tech things, not just homes and vehicles can be smart but also our floor. So we have so many options to use for giving a magnificent look to our homes such as a handmade rug, laminated flooring, Geometrical pattern wallpaper, color, and patterns. First, I am going to tell you about which color is the color of this year and after that, I will explore the carpet and home décor trends.
Color of the Year:
Pantone color is the best color series which is frequently used worldwide. The Institute of Pantone launches one color as  "color of the Year" every year. For 2018, Pantone Institute has been announced that ultraviolet color is the color of the year. So, using this color in your home decor will be the first sign that you want to transform your house into new treads.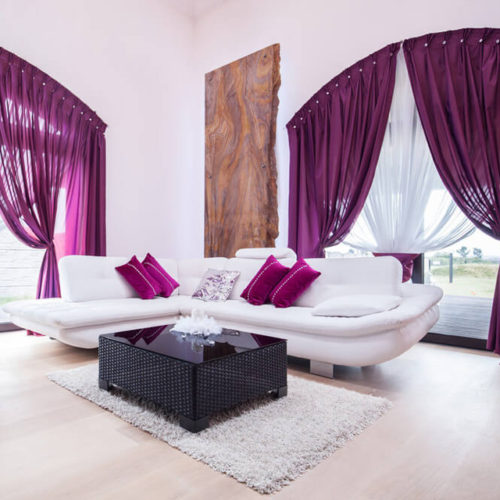 Carpet Trends:
Carpet flooring in green color is a huge trend right now. Homeowners and manufacturers are paying more attention to our environment. This is a trend that will only get stronger with time. Weaver's use many materials for weaving handmade area rug such as recycled material for recycling rug in the combination of jute, cotton and wool material, sari silk for sari silk rug etc. According to the latest trends, you can use monochrome area rug or handmade sari silk rug for your home.  As we know that home décor trend changes every year so I suggest you to use handmade area rug for enhancing the beauty of your home so that if trends change, your home too.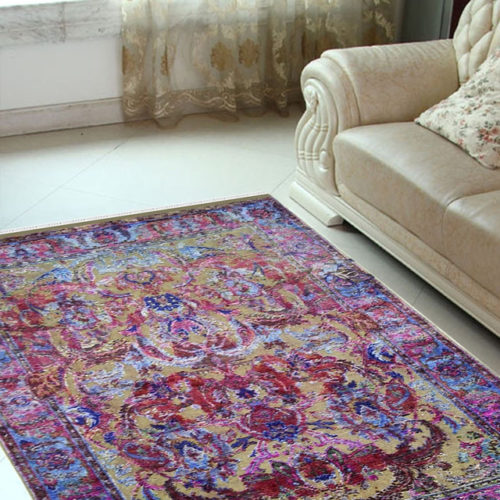 Laminated flooring:
This is also an easy way to change the look of entire space. In this time, people love to add laminated flooring. This is ok for the summer season but in the winter and rainy season, there are the most changes to slip on it or suffering from cold in winter.
Add Geometrical Pattern:
I have seen geometrical pattern wallpapers in many houses and I also liked it. If you want to add a wallpaper to your wall then select 3D geometrical pattern wallpaper so that it can give a 3D look to your home. You can also buy a 3D pattern handmade rug for placing on your floor.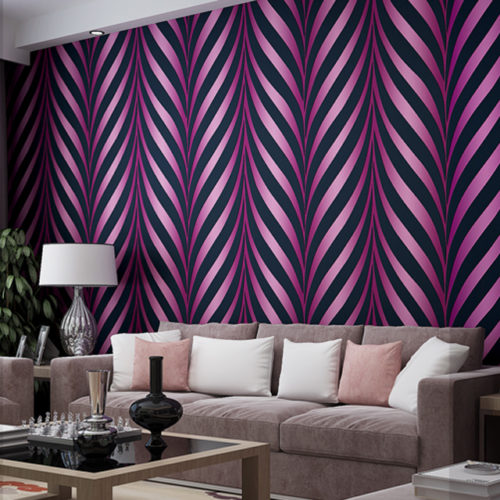 Domotex Fair 2018:
This is a place which is specially organized for the handmade carpets every year. Here, a buyer can find suitable sellers or a seller can find genuine buyers. This is the best place for the meet or makes a conversation between seller and buyer. This exhibition is held in Germany and it is only a place from where you can explore your business worldwide.