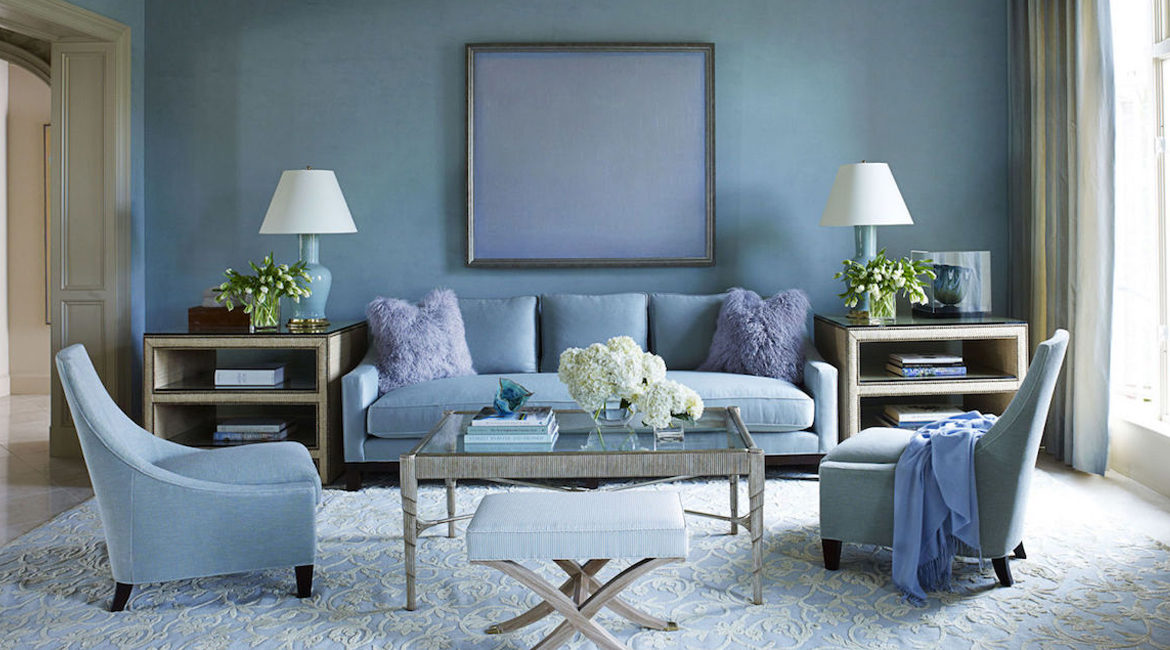 Feb
20
Color Trends and Ideas for Spring Home Decoration ?
February 20, 2018
0 Comment(s)
Spring is just about to corner and this is the time to fold your quilt and remove your heavy curtain and give a refreshing touch to your place. I can enjoy your interior décor by changing the entire look.To Change the entire look of your home, do you know that what is the main aspect? Yes, it is a color combination. Colors are the main aspects which can change the look and your mind as well. You don't know but color combination of your home effects on your mood and lifestyle. Every color has its own feature. The sun sparkles, warm daylight comes through your windows, its springtime. So fold your warm clothes, handmade carpet and open your window and welcome to the new season by decorating your home with the latest color trends for the spring. I am going to tell you about the feature of color and after that will let you know the color combinations which are best for your home decoration.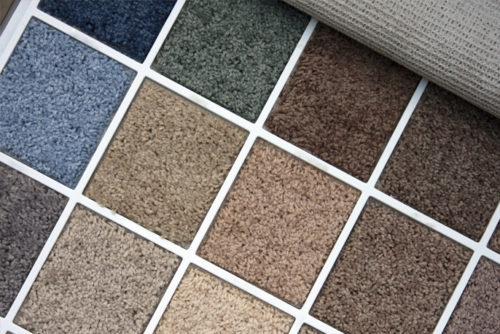 Features of color:
Vibrant red color: This color is the symbol of energy. If you like to use this color for your room then it will encourage you.
White Color: This color is suitable for the small room and according to my point of view, this color is ideal for the summer season because it also reflects heat from inside to outside.
Blue Color: Blue color represents calm touch and it will create a relaxing atmosphere. So this is ideal for living room and bedroom as well.
Pink Color: This color represents love and understanding. So use this color if you want to give a loving atmosphere to your family.
Violet color: If you like this color it means you are a trustworthy person with a pure heart.
Best color combination for spring:
Now find the best color combinations which you can use for this spring season.
Primrose Yellow: Primrose yellow is known as one of the featured colors in Pantone's Spring color report and I love to use it because it exudes Spring feelings and warm weather touch. It's also an excellent accent color, perfect to use in small details that will surely make your home design pop. You can use the hue of green color with it. For the example please see below image-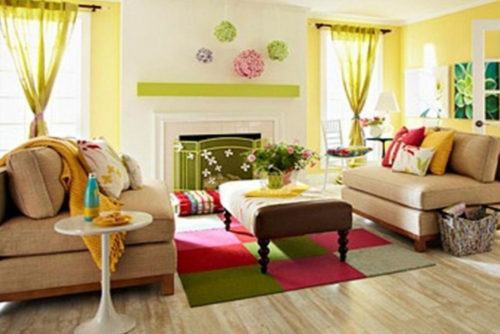 Light blue with ivory or cream color: For giving a calm touch you can use this color combination. This color combination is most suitable for the bedroom because the bedroom is a place where we spend the third of our life. This is the place for relaxing and thinking. Use the light blue or sky blue color for the wall and place the same color sofa in your room. You can use ivory and blue color combination

handmade area rug

for your home.
Aqua and beige color combination: This is also the latest color trends so you can try this color for your home this spring. Paint of wall in beige color and hang a curtain and place a

wool carpet

in aqua color. Place furniture in beige color. It will give a contemporary look to your home.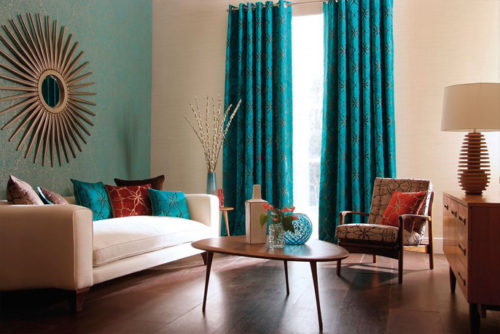 So, this spring try the above color combination this spring and give an outstanding look to your décor.