Oct
30
Craftsmanship Special- Decorative Handmade Carpets for Flooring
October 30, 2017
0 Comment(s)
Handmade carpet is a good example of intricate and detailed craftsmanship. A handmade carpet takes many months to weave. The time duration depends on the size and design of carpet. Craftsmanship means how a weaver provides immense beauty to a carpet. You have many options to choose from in carpets including hand tufted, hand-knotted, hand-woven, flat weave or Moroccan rugs. In fact, some things will give you more pleasure in choosing a carpet for your home. Many interior designers say that a well-decorated room starts with a carpet. A carpet can set your mood as formal or casual. Its colour and design provides the foundation for room decoration. I am going to tell you about some famous design and style of carpets and how and where you can use it.
1) Style of carpet: – There are two styles of carpet. The first one is traditional carpet and the second one is modern carpet. The designs are divided into two categories. First I am going to explain traditional designs-
A) Kashan Design: – This is very famous and intricate design pattern. Kashan is located in the center of Iran in the Isfahan province and is one of Iran's oldest cities. Kashan design rug has been crafted in the 17th century. It contains dome-type design in the center and fills with small and tiny motifs with beautiful rectangular border.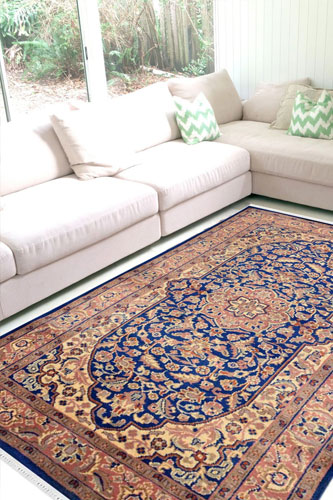 B) Hamadan Design: – This design is originated from the Hamadan city which is situated in Iran. These are specially recognized by a pattern. The patterns are varying with a medallion in the center. At the same time, a carpet can be designed with repeated pattern and motifs.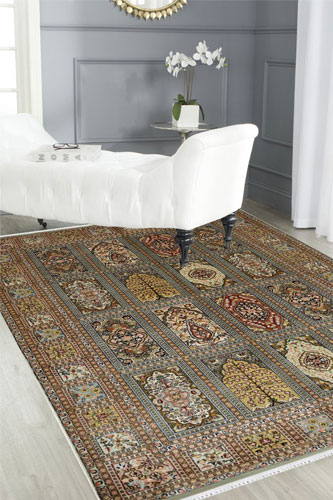 C) Tree of life Design: – This design contains chinar tree with beautiful birds, plants, leaves, animals etc. This design is specially related to wildlife and nature. The same can also be used as a wall hanging.
D) Floral Design carpet: – This design mainly contains beautiful art of nature including flowers, branches, small flower plants, leaves etc. This design is very popular due to intricate and tiny motifs of the flowers. When you place floral design carpet in your room then you will feel like you are sitting or lying in a beautiful garden.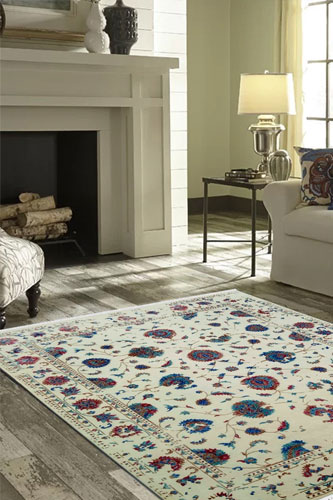 2) Modern designs carpet: – Modern design carpets contains simple design pattern in minimum color matching. It takes less time as compared to the traditional carpet. The main designs in Modern Carpets are contemporary, stripe, erased patterns.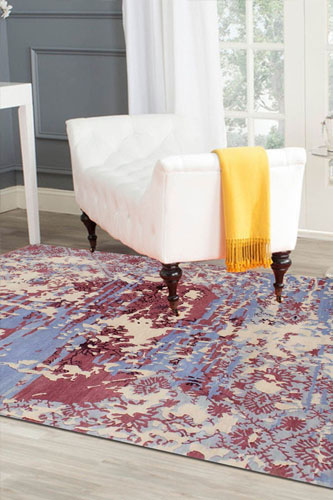 3) How to use a carpet: – As we know that a carpet is mainly used for decorating the surface area but this is not restricted.
A) Layering up of carpet:-You can also follow the latest trends like layering up of carpet. Layering up of carpet means you can place a long carpet on the floor and then put another attractive small carpet on this. Make sure that the primary carpet is must bigger than the secondary carpet. This is the latest trends of using a handmade area rug.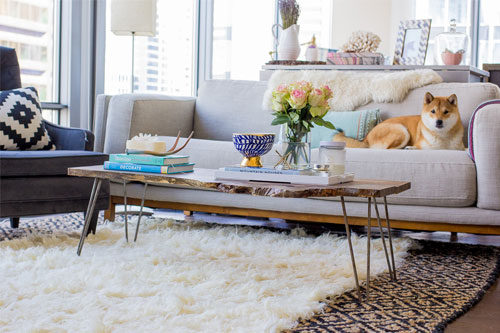 B) Wall hanging: – You can use a carpet for another purpose also like wall hanging and in several ways. This is an easy and famous way to create a focal point on your wall.
C) Carpet for staircase:- I have already discussed how can you install a carpet for decorating your stair in my past blog. For the more information please visit on www.yakcarpet.in
Read More : WHY HANDMADE CARPETS ARE MORE EXPENSIVE THAN MACHINE MADE CARPETS