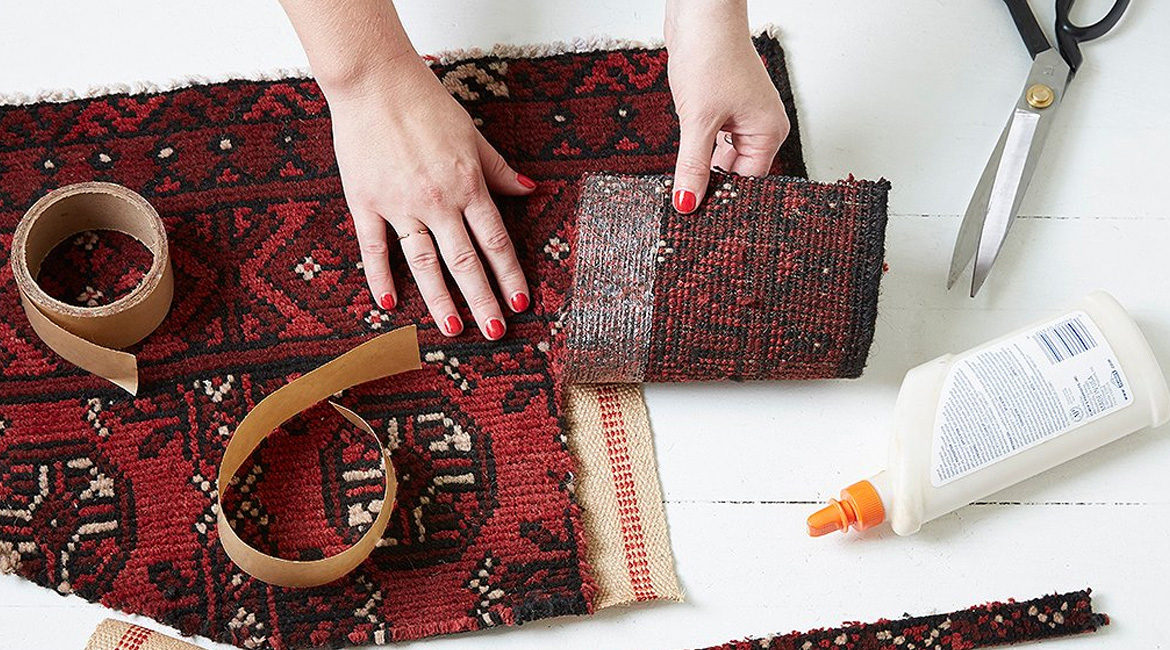 Sep
10
DIY: How to design your very own Modern Area rug?
September 10, 2018
0 Comment(s)
An area carpet use to make space warmth, stylish and comfortable. If you are struggling to find a rug that is suitable for the challenging color scheme you choose or you don't have a budget then don't get frustrated! The fact is, there are unlimited options to follow and design your own modern area rug. In just one week, you can weave, paint, recycle, or design your DIY rug, whether it is a solid color or geometric pattern, compact or generously shaped. Scroll down to see five favorite DIY rug projects for your inspiration!
Cut your old rug: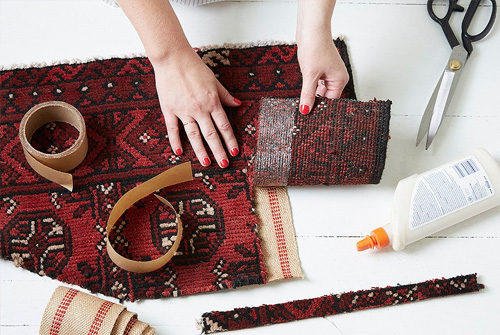 For this DIY rug, you start by placing your old modern rug into a courtyard. Then, working with a precision-cutting utility knife, move on to remove the parts of the carpeting, unless you are not with a design that tickles your imagination. Angular or curvilinear? It all depends on you. The benefits of using this method are, you can use your old carpet in a new form and you can remove the dirty or faded part of the carpet. So it will look like a new
Create a patchwork rug: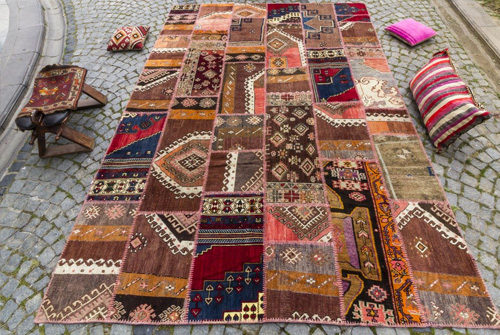 Creating a patchwork carpet is just like making a photo gallery. If you have old carpets or dhurries which are useless so in this method you can use those in a new way. Take an old dhurrie or carpet and cut it in squares. It depends on you if want to attach equal size pieces or random size pieces? So cut the pieces of carpet according to that. Take needle and yarn and dye yarn in a familiar color of carpet. Do you know the carpet samples available at retail stores, either for free or for a few bucks? Bring almost a dozen of carpet, then use the hot glue and carpet-seaming tape to bind them together. Guests are destined to be worn by the creation story of your DIY rug! If you have any wastage carpet then you can also cut that carpet and can use it to patch up with these samples.
Make a rug using light:
For making a DIY rug that will shine any room from the ground, take a LED rope lights are attached in a cycle of thick yarn. It will look unique and give an awesome look to your décor.
Make a shaggy Rug: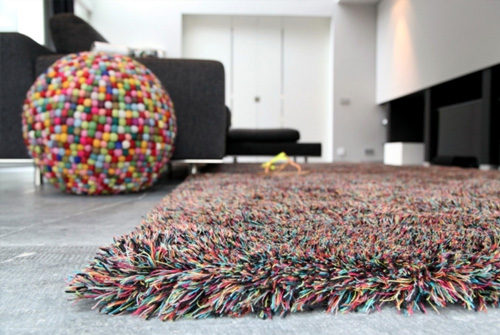 This craft project you can do any time and it is a lovely way to decorate a bedroom. You can change the colors and make a rug so that you decorate a child's bedroom, a living room or even your own room. So just take your color and make a stunning rug that is sure to create a beautiful and comfortable You need some strips of cloth and a non-slip rug mat.
So, Follow the above ideas and make your own beautiful modern handmade rug without spending more money and give a unique look to your décor.
Read More: BEST OUTDOOR DECORATING IDEAS ON A BUDGET