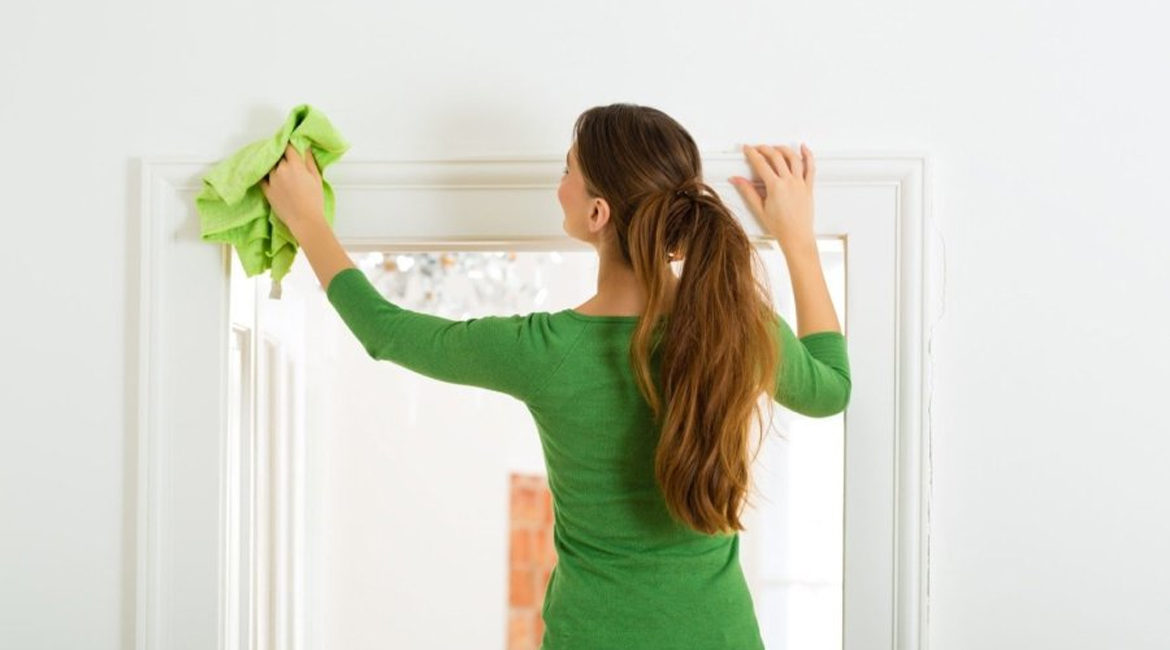 Mar
12
DIY Tips for Cleaning your Home this Spring 2018
March 12, 2018
0 Comment(s)
Cleaning is the most important task if you love to decorate your home for the upcoming season or any parties. This is spring and obviously, you want to remove heavy curtains and extra clutter from your room. The cleaning process is more important than decoration. You can use some chemicals for cleaning your home but it may harmful to your baby and pet. So I am going to tell you how you can clean the most of the places in your home with DIY methods. Please find below-
Remove your clutter:
You can begin your task from here. First remove your curtain from window, handmade carpet from the floor, fold your quilts and extra clothes which are not usable. Move your furniture or bed from corner to the center of a room; Cover it with an old bedsheet or with newspaper before cleaning your ceiling area. Take a stair, a broom, and clothes to clean your ceiling area. After that remove all accessories from your wall and clean it with a broom which has soft hair. You can do this task from top to bottom. So you can save your time.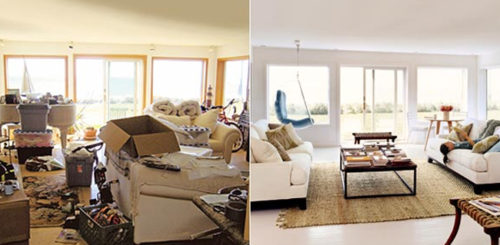 Make a solution of warm water and lemon juice with detergent:
This solution you can make at your home. Take 3 glass water and mix 2 tablespoon detergent or shampoo in it. After that, add few drops of lemon juice in it. Take a cotton cloth and clean your wall using solution. You can easily remove dust and spots on the wall.
Scrub all walls of your home:
Clean all the walls in a bathroom, a kitchen, a bedroom and a living area – with sponge or brush and light soap and water. It includes baseboards and outlets. Make sure to fully dry outlet cover before taking place.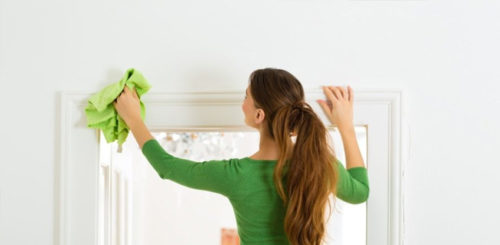 Clean your carpet:
This is the benefit using a handmade carpet instead of machine-made carpet because a handmade carpet is 100% hand washable and you can clean it at your home using shampoo or detergent and warm water. For the handmade wool area rug you can use a long and soft hair brush but never use any kind of brush for the silk area rug otherwise it may spoil the beauty of pile. Machine made carpets are for one time use. If you have a cotton flat-woven dhurrie then you can use a hard brush for scrubbing it because dhurries don't have a pile.
Clean outdoor cushions:
Make a solution using 1 tablespoon dish-washing detergent + 1-quart warm water + 1 tablespoon borax. Saturate the sponge and use it to wash the cushion. You can put it in a spray bottle and spray it on both sides of the cushion. Leave it for 15 minutes. Clean the solution from cushion using a strong force of water. Put your cushion out of the direct sun to dry. When almost dry, spray with a fabric protector.
So use the above methods and clean the accessories and your home for this spring decoration 2018.
Read More: Why are Antique Carpets the best kind of investments today's time?