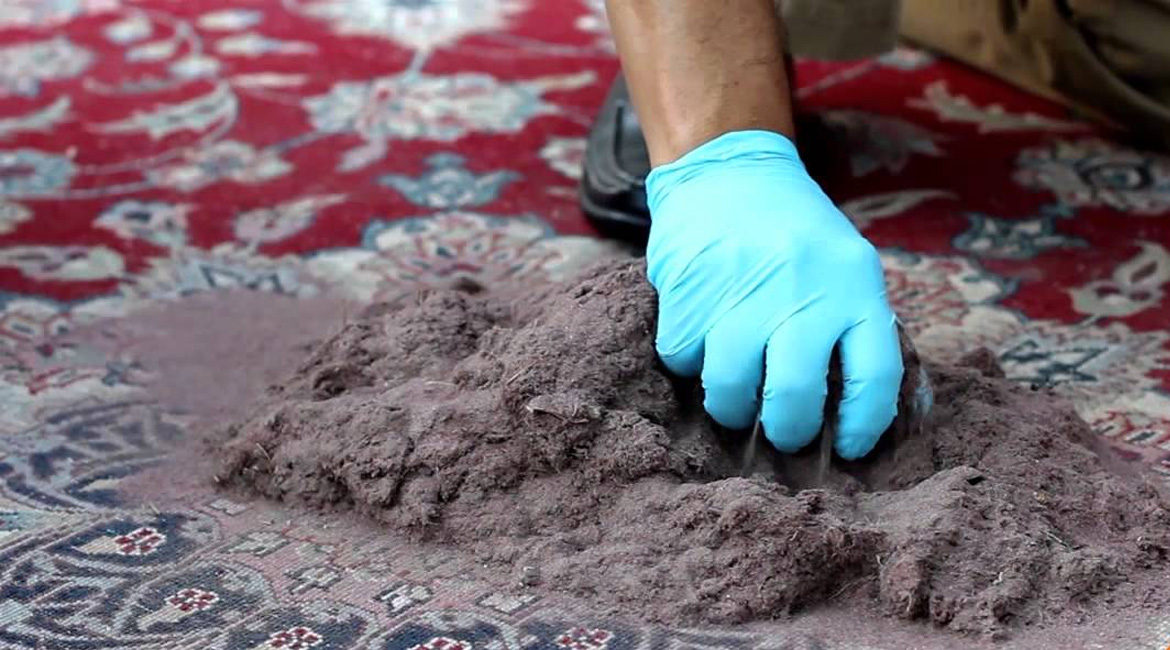 Sep
19
DIY Tips on Cleaning Rugs at Home
September 19, 2018
0 Comment(s)
The area's rugs are a beautiful way of pulling rooms together. They add color and texture and feel good under the bare feet. To make a rug for years, you need to keep it clean and maintain. When it's time to clean the depth, you can roll it and send it to the professional, or you can do it yourself and save a ton. Here's how to clean a rug and remove stains without spending money. There are many ways to clean a rug at home like baking soda, chemicals, etc. But it is also possible that your rug will fade. A chemical solution is harmful to pet and baby skin. So, follow the below ideas for a safe carpet cleaning.
Step 1-
First, vacuum rug front and back to remove surface dirt and debris. Use a brush to remove pet hair. Take out the rug and keep it flat on a waterproof surface. If you are using a store-bought rag shampoo, follow the instructions on a mix and clean the rug. You can also make your own cleaner by mixing some squat of liquid dish soap in a bucket of warm water. Do not use hot water because it can shrink and fade the rug. To make sure that it is colorful, test the solution in a small, obscure area of the rug. If the colors do not move, then you are ready to go.
Step 2-
Using a sponge or a soft cleaning brush, apply the cleaning solution on a rug and scrub it in pile direction. Allow the cleaner to sit on the rug for 5 minutes. Use a wet/dry vacuum to remove as much water as possible from the rug. Leave the rug out before returning to clean area rug at your place in the house until it is completely dry. You may need to flip it and allow the rug to dry on one side at a time.
Step 3-
To remove the stain from your rug, mix 1 teaspoon liquid dish soap, 1 quart of hot water and 1 teaspoon vinegar. Use a soft cloth to apply cleaner on the carpet. Leave the solution for at least five minutes. Use a clean cloth dipped in water to rinse soap. Blot to dry towel to remove mold and dust, clean spots with a mixture, which is a part of hydrogen peroxide and water.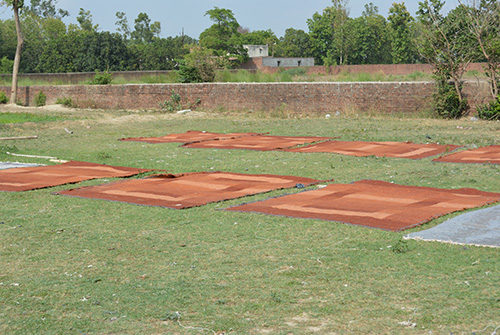 The above method you can use for a woolen, cotton, and jute rug but if you have a silk area rug then it is better to send your carpet for professional cleaning. Search your nearest carpet store and send your carpet for the professional cleaning. Handmade silk rug is the most luxurious item and also very expensive. So don't take a risk and send your carpet for professional cleaning. Don't use a hard vacuum for it and also don't use a hard brush for it.
Read More: DIY: HOW TO DESIGN YOUR VERY OWN MODERN AREA RUG?