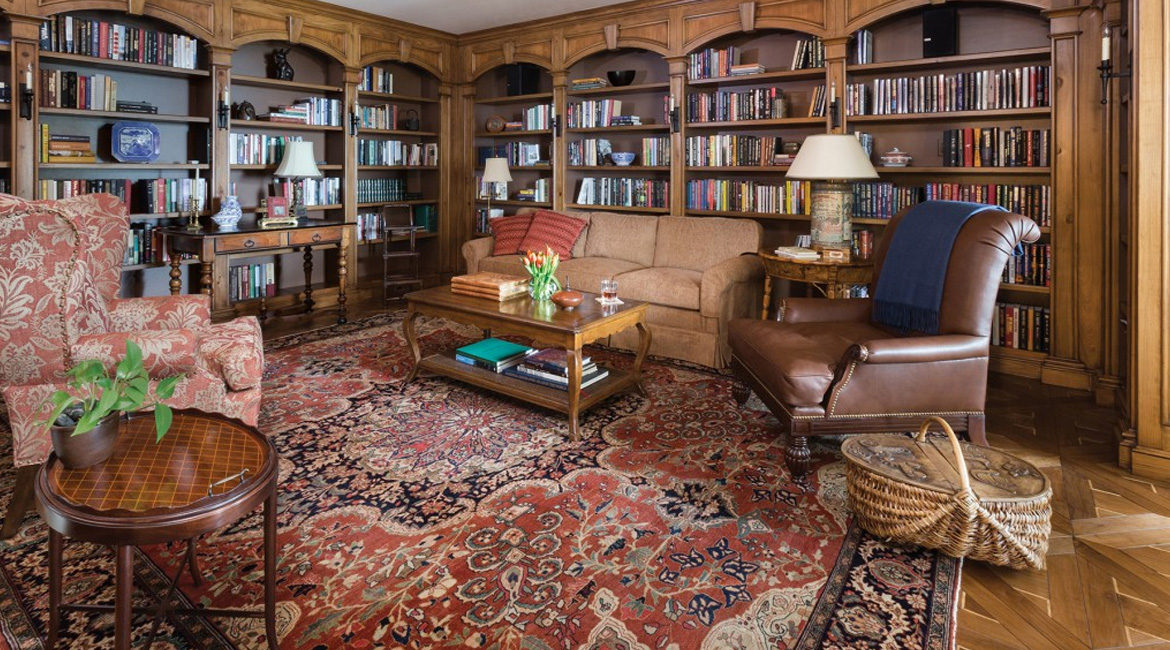 Jan
09
How to Perfectly Place a Handmade Large Area Rug in your Home?
January 9, 2019
0 Comment(s)
How to Perfectly Place a Handmade Large Area Rug in your Home?
For perfect home decoration, you will need a perfect size carpet. For winter purpose and also for protecting your expensive flooring, a large area rug is the best solution to install. For placing it perfectly, first, decide the room and measure the size of the space. If you want to put your beautiful large carpet then you can place it horizontally or vertically in your bedroom. It will cover the entire space and you don't need to put an extra dhurrie or runner beside your bed. For a living room, you can use it if you have a large living room. Remove the furniture from your living area and put it on the floor. Make sure that it is not folded from corners and then place your furniture and other accessories on it. It is also suitable for a dining room in a home.
Where I can find best large carpet?
Yak Carpet is the best place to buy a handmade carpet and rugs. It is situated in the capital of India (Ring Road, Lajpat Nagar New Delhi). Yak carpet has a huge stock of beautiful large carpets in silk, New Zealand wool and cotton material. They have various designs in large carpet like Bokhara, Kashan, Qum, Hamadan, Ardabil, Modern, Contemporary, Erased etc. In case, you don't have time to visit Yak Carpet store then you can directly shop large carpet online from Rugs and Beyond.
How to put a large carpet in a living room?
A living room is the most important place in your home because it is the only place where you would love to spend time with your friends and family. It is a place where you can impress your guest by showing your choice through the room decoration. A handmade carpet gives a luxurious look to a place because it is "One of a kind" and handcrafted.
If you want to put a large area rug in your room then decide the way which you want to use for your living room. First is to cover the entire space with your large area rug and put your furniture on it in the center and the second is to add your large area rug on the front wall of your living room. So that, when anybody opens the door of your room then they will able to directly see your carpet.
How to use a large carpet for entire space in latest trends?
There are three ways to use a large area rug in a living room.
Cover the entire space:
This is the simplest way to put your large rug on the floor. Just remove everything from your room and then place your carpet on the floor. The size of carpet should be slightly smaller than the size of room otherwise it will fold from corner. Don't put too heavy furniture on it. After that, place your bed or couch on the carpet according to space in your room.
Place a layered Rug:
This is the latest trend to use a large area rug. In this method, cover the entire space with your beautiful and "One of a kind" handmade large carpet and then place a beautiful small carpet on it. You can use a silk carpet, jute round carpet on it.
Transitional way:
This is the hybrid of traditional and modern way. Buy a modern large carpet and a small traditional rug or vice-versa. Put it in your living room or bedroom. Place your large carpet first and then put your small rug on it but you can't do vice-versa on it.
Read More : HOW TO SELL YOUR OLD, USED CARPETS? ADVICE FROM THE PRO