May
01
Looking for inexpensive floor covering? Check out Indian Handmade Dhurries
A Handmade dhurrie is a traditional way to decorate the floor of a home. Decorating a house like your dream home can be one of the most exciting and rewarding tasks you can undertake. Protecting your floor area is just like protecting yourself because most of the area gets dirty due to dust which comes from outside. Carpet is the best solution for protecting your surface area. For example, if your surface area is made of white marble then it gets dirty due to dust and you cannot change it every year. So you can use carpets for solving this problem. Carpets protect your feet from heat as well as cold and provide cozy and soft feel. This also protects your surface area from dust. Handmade carpets are exclusive things. So everyone cannot afford this. Dhurrie rugs are the best substitute for handmade carpets and available in carpet and rugs showroom as well as online. Handmade dhurries are very cheap as compared to handmade carpets.
Features of handmade dhurries:-
These are very cheap floor covering item.

Handmade dhurries are highly durable. You can use approx. 10 to 70 years without any hassles.

These are the best substitute of handmade carpet.

Handmade dhurries are very thin so you can place it close to the door of the room. Handmade dhurries are made in fixed color.

These are 100% hand washable. You can wash it at your home by your hand, detergent and cold water. You can also use cloth brush.
Now find the best three hand-woven dhurries which are ideal for the upcoming summer 2018. 
a) Cotton Contemporary Flat-Woven Area Dhurrie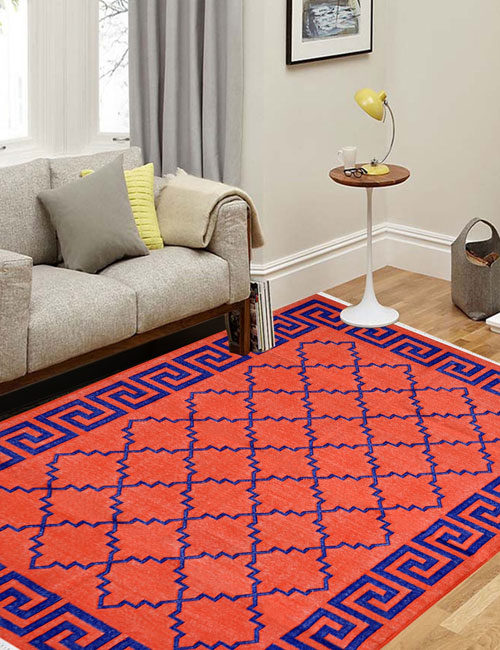 This is a beautiful handmade cotton dhurrie which is designed for a contemporary look. This is woven in 20count by 20ply cotton yarn. This is also called superior type of cotton. For giving the perfect color, weavers used a vegetable dye which is not harmful to baby and pet. The main advantage of using this dhurrie is, it is 100% dust free so it will never prove the causes of Asthma and other breath and heart-related It has a beautiful geometrical pattern with a beautiful border and you can use it for indoor and outdoor as well.
b) Floral Series Flat Woven Woolen Dhurry: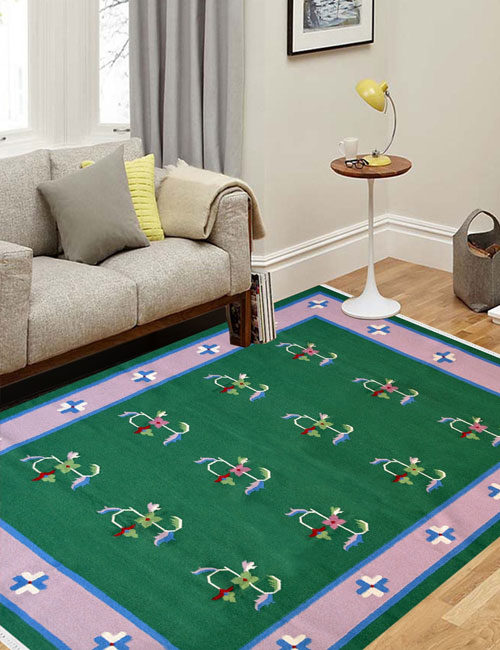 If you want to provide a warm and cozy touch then wool dhurrie is the best option. Handmade wool dhurries are available in the various This is mostly used for the traditional decor. Floral Series hand-woven dhurrie is woven on cotton and wool material. The warp is in cotton and weft is in wool. The ground of this dhurrie is filled with bold floral motifs and has a beautiful rectangular border. The border contains plus type design.
c) Red Zanjir Flat Woven Cotton Panja Dhurrie: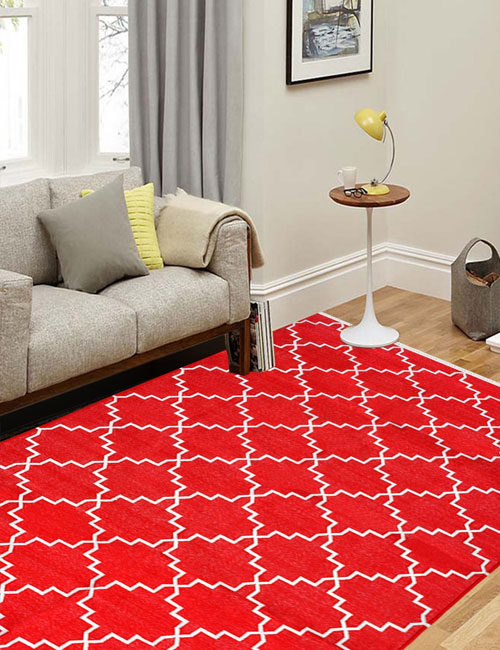 This is pure handmade Indian dhurrie. Red Zanjir cotton dhurrie is woven on a handloom in flat-woven technique. It has 100% fast color and will never go fade during the time. This dhurrie is designed for modern and also for traditional home decor because the zanjir pattern is a very traditional pattern but people like to use it for the modern interior too. This is pure cotton flat-woven and highly durable durry.