May
04
Low-Cost Decorating Ideas for Master Bedroom
May 4, 2017
20 Comment(s)
Are you bored with old theme and decorative ideas of the room and want to change with a brand new look? If yes then follow some easy and effective ideas for decorating your bedroom. A bedroom is the best place in a home where you sleep, think, enjoy and feel relax. So first decide your budget. If you spend more money then you can decorate your room like heaven but if you don't have a big amount for purchasing everything new then follow these ideas to decorate your room with a low budget.
Start planning: – If you want the best result then you have to make a plan for completing the task. So first think that how much you time you have and how money you can spend. If you don't have a good enough budget, then you can demodulate your existing items instead to buy new items. For examples, a bed is the heart of a bedroom. So if you have an old bed then you can demodulate your simple bed in the designer bed.
Decide the theme: – Now you have to decide the theme. Theme means, the combination of colors, designs, and pattern. So before deciding the color and design, you should find out that what is your interior style such as traditional or modern? If the home interior design is traditional then you can select vibrant color combinations and if your home is in modern home interior then you have to use light colors.
Clean your bedroom: – Collect all the clutter in the room such as useless clothes, toys, bottles, watch etc. Move the furniture and roll your carpet. After that sweep the surface or vacuum it. When the surface is dry then place the carpet and furniture on it. Also clean the bedside, table lamp, mirrors, and sofas by clothes and brush.
Use low-cost accessories: – Now when you have cleaned the bedroom then you should decorate it. Use some low-cost decorative accessories such as candle light lamp, beautiful stickers, photo frames, paintings, beautiful calendars, mirrors. Now we start from the table candle light lamp jar. This is a romantic way to decorate your bedroom. You can use some candle jar in front of the bed and put it on the table. You can also use butterfly stickers and stick these in different shapes like heart shape, rose shapes, moon shapes etc.
Add some extra pillows on your bed: – You cannot complete your decorating task without adding some extra pillows on your bed. Pillows are soft and provide a cozy feel, provide comfort and personalise your bedroom. Add 3-4 small pillows with 1-2 large pillows.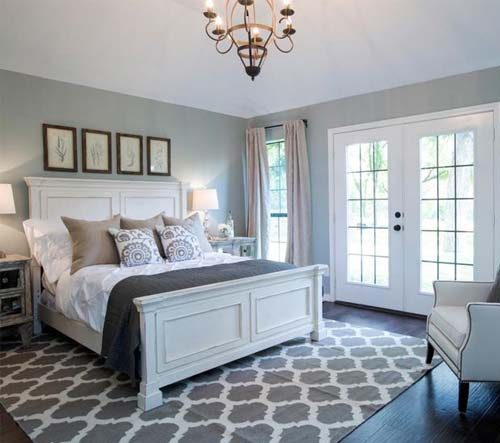 Paint your wall: – Wall is also a focal point for a bedroom. So you can paint it according to your choice. Light blue color provides the calm look, Dark red color encourages the strength, and white color makes the room looks bigger. There are so many color and every color have different mean. So you can choose according to that.
Decorate your surfaces: Now you should also decorate your floor. Carpet are expensive things so if you don't have enough money to buy this then you can repair your old carpet and clean it professional otherwise you can buy cheap area rug which is called handmade durries. Handmade durries a good substitute of the carpet and available on carpet showroom as well as online rug These are very cheap products as compared to handmade rugs. These are highly durable and also reversible. This is the best solution for decorating the surface as well as protecting your surface tiles.