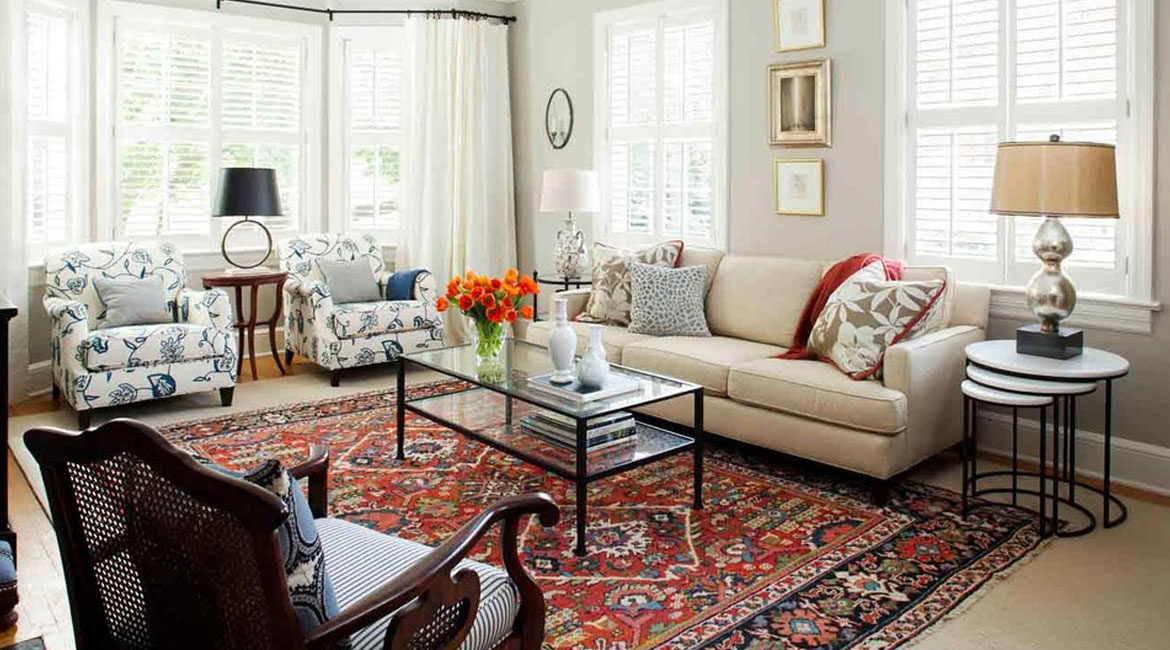 May
26
How to Match the Right Type of Rug for Your Home Décor
May 26, 2017
2 Comment(s)
A rug can help to set the tone of an entire place. But selecting the right rug also depends on which room you're designing and in which style. Area rugs are a tricky and difficult task: the right one can finish a space to perfection, while the wrong carpet can make a room feel awkward or unfinished. There are four main points to keep in mind when choosing the right rug for your space, so read on for tips and shop the perfect rug for your home.
1)    Color of the carpet: – Color is the obvious starting point. Colors can change any room to a new style. This is a big impact when you are going to decorate your home. Handmade carpets are available in various designs and in various color combinations. If you have not decided the color of the carpet then you can never choose the perfect carpet for your home. There are so many options which you can take as a sample like you can finalize color by placing small swatches of carpets. You can select Pantone colors if you want to customize carpet in your own way. You can also select color according to your wall color. You can pick any color from your furniture and curtains. Otherwise, you can also select color according to their impact. For example, red color encourages you; sky blue color represents calm, pink color represents love and understanding etc. If you already have a lot of color and pattern going on in your room, you might want to stick with a single color rug, either a neutral or a shade which complements your existing furnishings.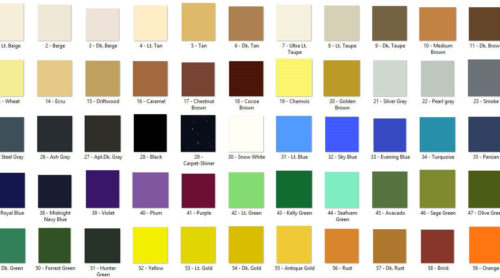 2)    Size of the carpet: – This is the main point because without exact size you can never find the exact carpet which you want. So measure your space where you want to place it. Also, notice and consider the space which is covered by furniture. The length of the carpet is enough to cover the front legs of furniture. It means when anybody sits on the sofa then his feet on the fabric, not floor. This is if you want to put small carpet in the center of the furniture. If we talk about dining room then you should take large size carpet. Under a dining table, you want to be able to pull the chairs back and still have them sitting on the rug. For the kitchen, you can take small rug in size 3'x5'ft.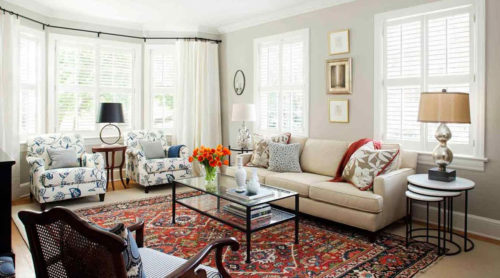 3)    According to material: This is very important because one carpet is not suitable for all places. For example, beautiful handmade silk carpets are very exclusive and not ideal for high traffic area. For a rug that's going to a long time, you'll want to make sure it can hold up to your lifestyle. Do you want to place your rug in a high-traffic area, such as a hallway or family room? Do you have any young children or pets? If so, you'll want to go with a rug that's durable and easy to clean, like wool. You can use woolen carpet and keep in mind; a dark-colored patterned rug will hide stains or dirt in high-activity areas. Silk carpets are suitable for the living room as well as bedroom.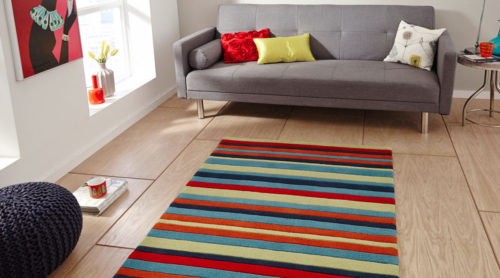 4)    Style of the carpet :– You should also finalize the style of the carpet. There are two types of carpet in market. First is traditional style and second is modern style. So you have to analyze your interior design that your home is constructed in modern style or traditional style. Also consider that furniture, paintings, and other decorative accents are in modern or traditional style. According to that, you can find the best carpet for your home.