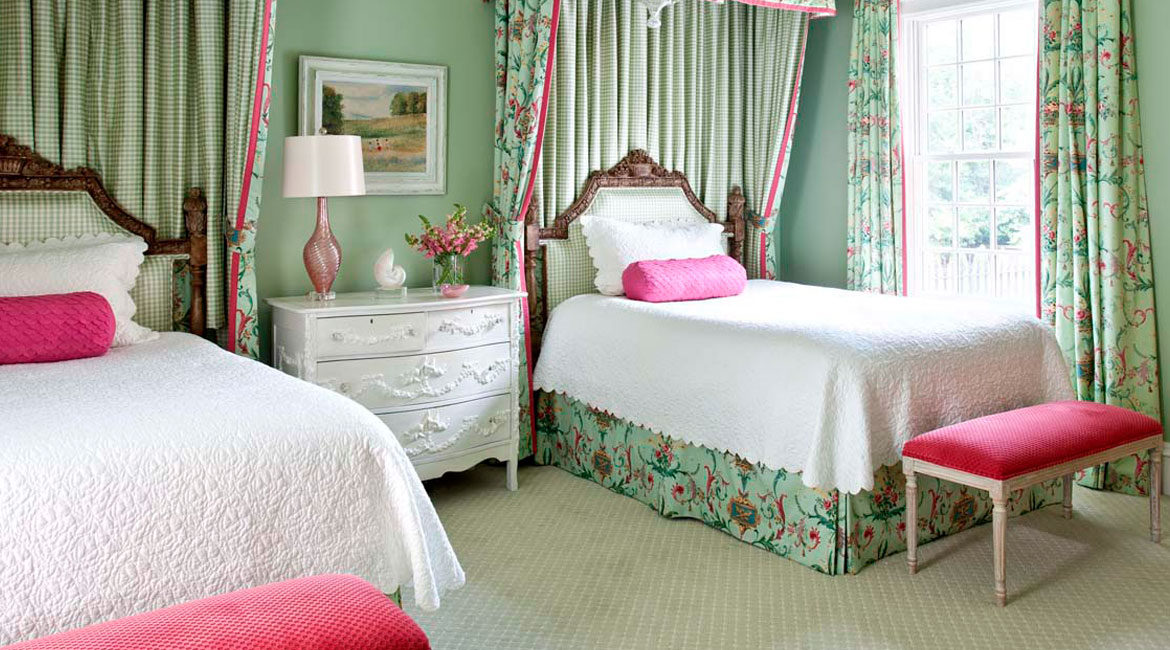 Jul
05
How to Mix and Match Emerald into your Dreamy Home?
When it comes to choosing a color for the home or living room, most of the times we give opt for neutral colors. Most modern or contemporary home interiors are made in white, gray, beige or even light cream colors and then add different layers of another colors and accessories in brighter hues. Here I am going to suggest you some simple tricks and ideas to mix and match emerald green into your home. Before I begin to explain it, you should know what the effect of this color is in our daily life.
Effect of Emerald Green: – Green is a great balancer for our mental and physical strength. It creates equilibrium between head and hearts. This also represents how close you are with nature. Green color is also the color of growth, the color of spring, and restores losing energy. This is also helpful in thinking and creating new ideas.
Decorate your room wall in greenish pattern: – For decorating your room wall, you can use a floral pattern or geometrical pattern wallpaper and stick it on your wall. You can also use climber trees in green color and put it in your living room otherwise, use a handmade carpet in emerald green color and hang on your wall. There are so many things which you can do. Add some painting which is related to nature or sceneries on your wall and fill 70% area with greenish color. If you don't want to do these things then use emerald green color and paint your wall and use only single circular medium size mirror with white frame and hang in a center and add two small lights besides the mirror. It will look awesome.
Add Handmade Rugs: – Add a handmade rug with emerald green with golden color combination. This is a beautiful color combination and enough to give a new look to your home interiors. Handmade rug is the best solution for giving a new and magnificent look to your home. There are so many benefits of using a handmade carpet such as when you placed it once and sit on it then you feel like you are sitting in the lap of nature. I recommend the Emerald Medallion hand knotted woolen carpet. This carpet is woven in pure New Zealand wool and perfect for the traditional home décor and available only on Rugs and Beyond which is the best online portal for handmade rugs, carpets and durries.
Decorate your stairs and tables: – Bringing some green flowers pot and put it in home is also a great idea to add a touch of nature. So you can add multiple glass jars in Emerald green color and put it in the center of the dining table. For the living room table, you can take a single flower pot with fresh flowers and put it on the table in front of sofa. For the stairs, add small flower pot and put these on the stair steps.
Add other accessories: – Change your bed sheet and add something floral pattern bed sheet in green color which is suited with carpet and also change your room curtains and add new once according to the carpet and bed sheet.
So, the final conclusion is adopting emerald green color for your living interiors is all about choosing the right shade for the theme of your home and making it look beautiful.