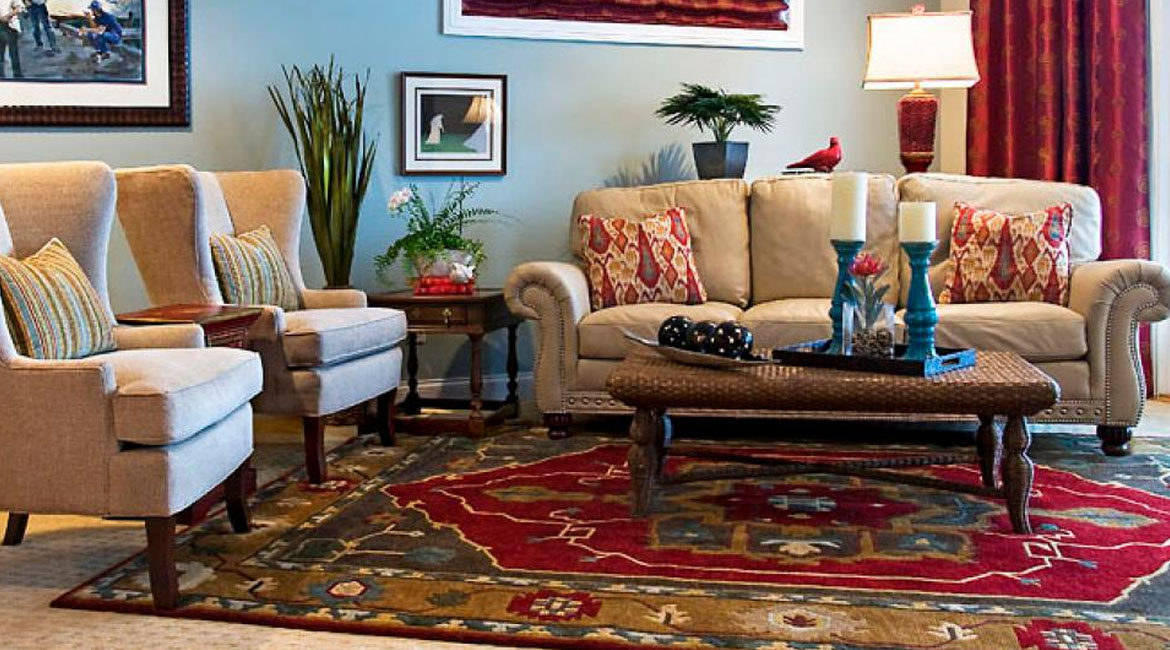 Oct
23
Pros and Cons of having a Handmade Carpet
October 23, 2017
1 Comment(s)
What kind of floor will work best for your home, this decision really depends on many factors – personal taste, lifestyle, ease of care, etc. There is no question that a good quality carpet can enhance the beauty and comfort of your home, but it is always a good idea to see any investment in your home from both sides.
The Starting point to decorating a room is floor Rugs which are the main factor to make any room more attractive and beautiful. This is a symbol of royalty. Rugs are the easiest and most versatile item for home décor. It is the most important part to make your home more attractive so it has to be something you love, and something you love to talk about it will sure to catch people's eye. There are so many reasons which show that rugs are very important for home decor.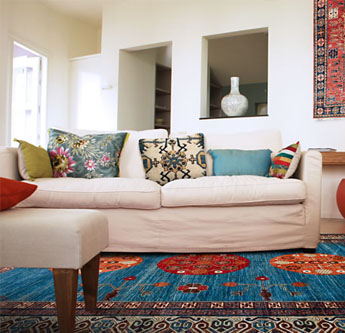 Enhance the home decor: – If your floor tile is not good or the old style is then the carpet can give it a quick look. Also, it can be used to give your home a lot of necessary changes. The flooring is an important part of any home. The rug is the best way to cover your floor and also protect from
The sense of warmth– Carpeting is soft on your feet and pleasant to walk on (especially in bare feet!).It gives wonderful feel to who sits or walks on a softer and much luxurious It gives warmer climates and makes more comfortable. The rug can change the entire impression of a room.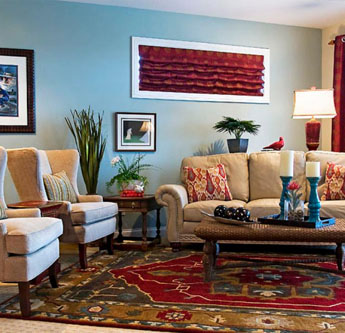 It is flexible- Depending on the style and design, it can give a casual look or formal form to a room. Many color options are available, so if you want you can easily coordinate your carpet with walls or furniture. To add an interest in the overall style of your room, the carpet comes in many types of textures and styles. An area rug not only decorates a room but also separate two rooms which are openly connected as well as make the same style. Sometimes we use rugs for sitting in We can use rugs in various styles and according to size and color. You can select bright color Rug for your room and also can take according to furniture color. We use single large carpet that goes under the table in dying rooms. For the living room that has very large space so we required rugs to either extend close enough from front to end. We can use runner rugs in corridors.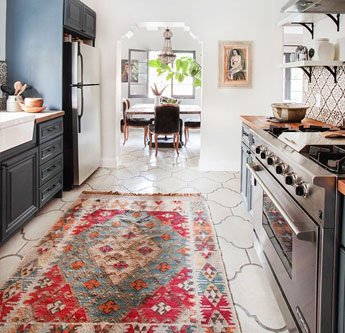 Absorbs sound -Wall to wall carpeting prevents warm (and cool) air from escaping and as well as Rugs is able to reduce sound wave journeys inside a room.
Use for Prayer-  Mostly this is used by Muslims. They placed it on the floor doing prayer in various
This is very suitable for pets and also babies in winter.
Now I am going to tell you that what the Cons of having a handmade carpet are
Difficult to Clean: – Carpet can stain if you spill something on it, although stain resistance varies by material. Carpets are heavy so it's little difficult to clean. However, there are many tips and tricks one can follow to clean and maintain a handmade rug or carpet.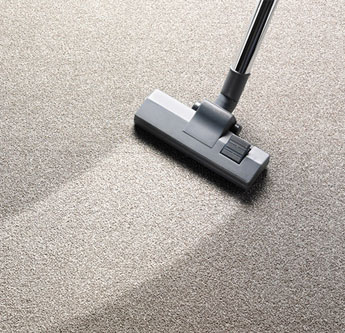 Hard to find genuine carpet store:- There are so many stores for buying a carpet but if you don't have an idea about material than the seller may sell artificial material as pure material ( like artificial silk as pure silk) and take a full charge from you. So its hard to find genuine carpet store.
I recommend you for the Yak Carpet. This is an oldest manufacturing company in carpet industry and has a huge stock of luxury and unique carpets.
Carpets would never go out of fashion as they are conquering the home décor segment since centuries, So you can make your selection on the basis of pros and cons mentioned above.