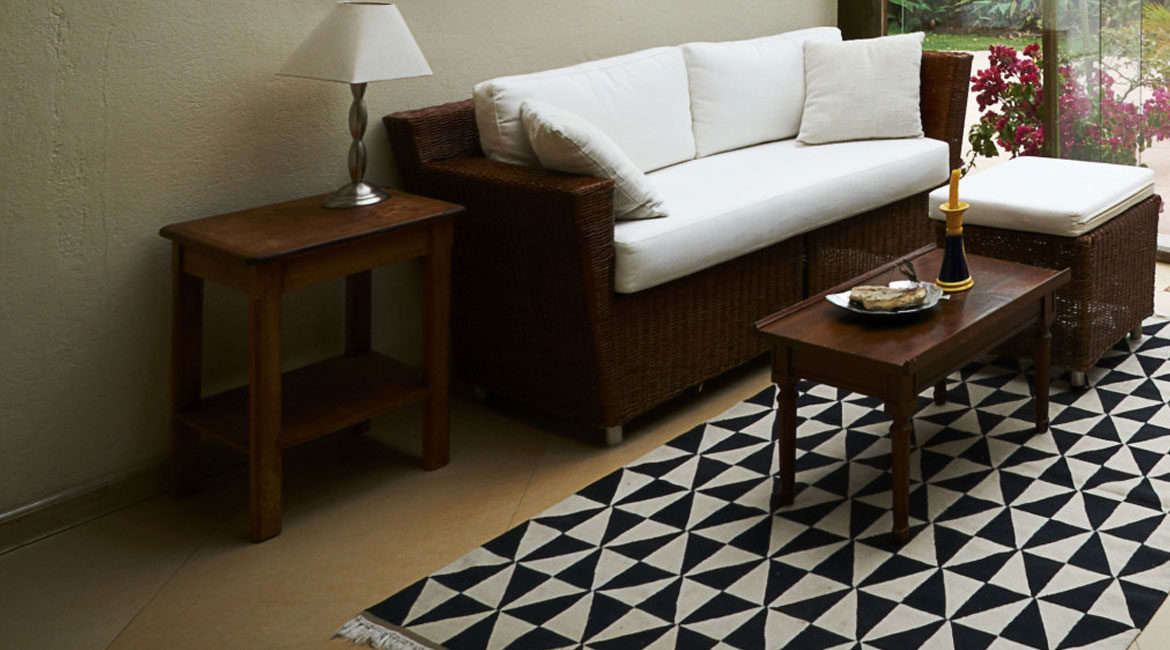 Jul
16
Rug Guide: What material is Right for you?
July 16, 2018
1 Comment(s)
Rugs make in many different fibers such as nylon, wool, acrylic, cotton or polyester. Silk and leather are less common, but if you want to look rich, you will get it. But if we talk about most luxurious which contains a hard craftsmanship detailed pattern and highly durable rug then it is only possible in a handmade rug. A handmade rug is 100% hand washable rug; you can easily wash it at your home. Handmade carpets are also made in different material like wool, silk, jute, cotton, sisal etc but all material is a natural material which is not harmful to a baby skin. This can be confusing with the many options available, but it plays an important role in the fibers used in a rug, how it looks, how long it will last, and how much the stain will prove to be resistant. Normally natural fiber and especially wool can be a better option, as far as longevity and quality are concerned. Which material should you choose for a rug? There is no answer because it depends on many of the below factors.
Depends on the traffic: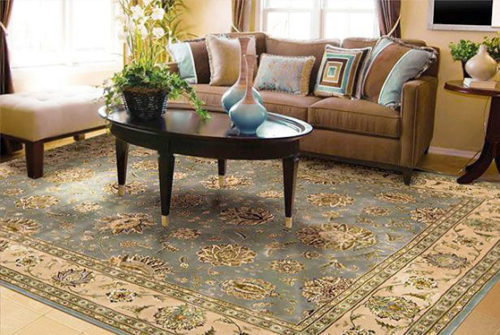 This is the main question that where you will keep rug? Will your rug be placed in an entry, or will it be placed in the corner of the living room? Will it be displayed on the wall? Where will you apply your rug? So, you can determine that how much you will use it in terms of foot traffic. Placing a luxurious silk rug in the entrance cannot be a good idea, however, it looks a lot better in the protected part of the living room or bedroom. Bamboo rugs and wool rug, while these do not feel very soft underfoot, these will last for long in higher traffic areas.
Depends on the family member: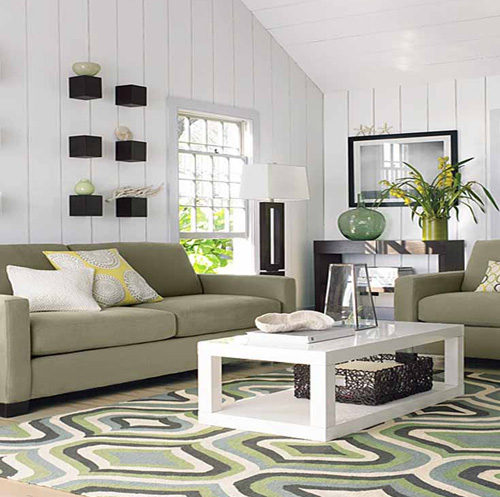 Material of a right rug also depends on the family member. Consider the facts like do you have kid or pet? If you have a kid and pets then don't select a silk area rug for the flooring purpose. Yes, you can use it for wall hanging purpose but not well enough for the floor purpose. You can take a sari silk rug because it gives a soft touch to space or a wool area rug which is very friendly for a baby and pet. You can easily clean it. It also works for water and dust as the resistance. If you have any old person then for their room you can take a jute rug because it helps to maintain the blood pressure. If anybody has allergies with dust then they can use a cotton rug because it is 100% dust free.
Decide the look for your interior: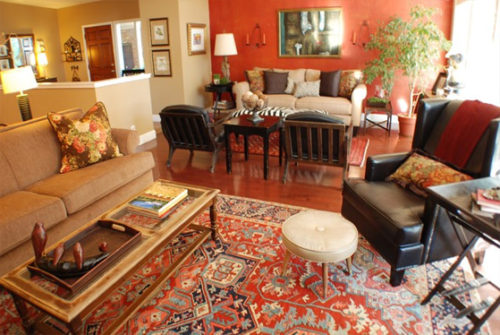 What type of interior are you looking for? What type of texture do you need? It should be determined how and where you want to use your rug. Natural material, especially silk and wool, provides a lot of variety in color and texture. If you want to decorate your home in traditional style then buy a hand-knotted wool or silk rug and for the modern look, you can take a wool, jute or cotton rug.
Follow the above tips and find a perfect rug for your home.
Read More : BEST 4 IDEAS TO STORE YOUR HANDMADE CARPET WHEN NOT IN USE