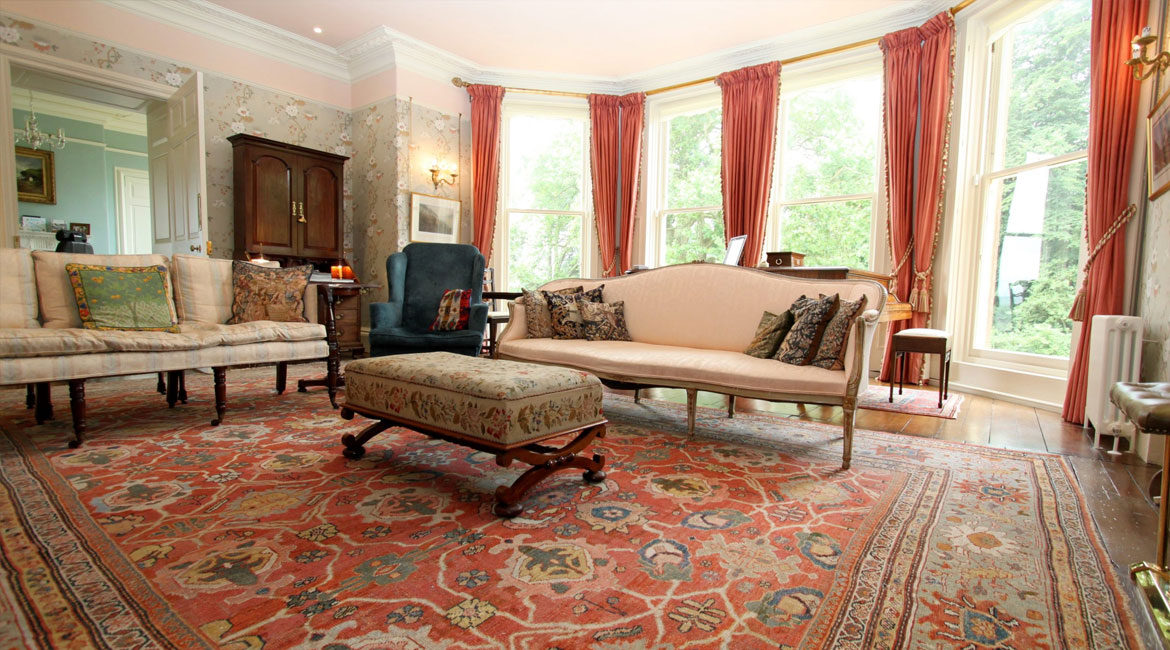 Sep
25
Rules of using area's rugs in a home
September 25, 2018
0 Comment(s)
Your home is your own heaven and the beauty inside and outside will depend on how you care and prepare to decorate it. There are many things to use for decorating a home. But before decorating a home, you should prepare your plan and schedule. So, note down the accessories which you are going to take. You should take something unique which can instantly change the entire look of your home. There is only one thing which can perform multi-task- handmade area rugs. It will provide safety to the floor, hide the destroyed floor, enhance the beauty of a floor, purify air, absorb sounds etc. So buy a handmade carpet online or from the store. A retailer of handmade area rug may not guide you to take right rug for your home but in this article, I will tell you that how you can choose a perfect carpet for your beautiful home. Now, to achieve the inner goals of your home, you just have to follow these rules-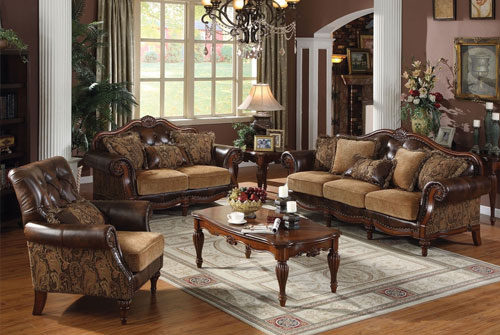 Carpet Rules:
The final rule is to combine your furniture when placed on rug. This is either you have the four feet of your couch fixed on the rug or only 2 front, but it is still based on your interior. To better understand this and other areas, follow the guidelines below.
Rule 1 (Make it Fix): Keep in mind that your rug should be mixed with the whole interior decoration. It is important that your rug should be treated as the focal point of the room. It should be a piece where your eyes will first land on the ground after entering the room. And if you have a large area, then all your furniture should be completely covered by it. For covering the entire space you should buy a large carpet.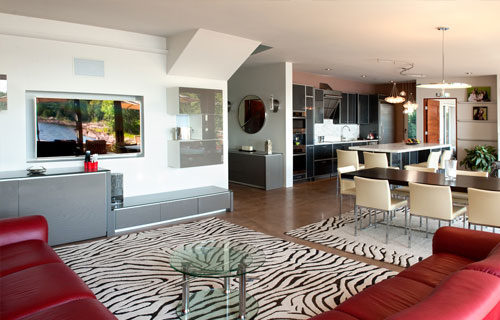 Rule 2: Area rugs can also be used to define the room's identity. It is mostly used as a "marker" to separate from one room. Like a wide-ranging floor area, you can use an area rug to identify your living room and use a different area from your dining or study area.
Rule 3: If you want to buy a rug for your living area then first you should decide the way of putting your rug and furniture and after that measure the space. If you don't have an idea about size then take a small carpet if you don't want to put furniture on it otherwise you can take a medium size carpet. For a large space take a large carpet. For the dining room, the carpet should enough to large so that if anyone pulls their chair back then it should be on carpet.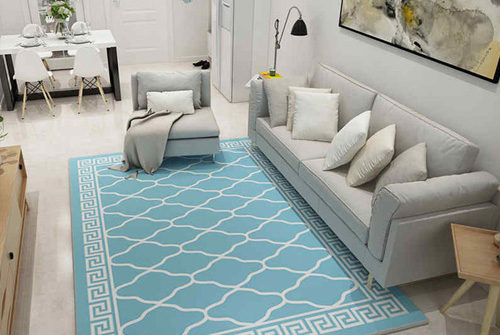 Rule 4: Always think about the color tone first when shopping for area rugs or other items. Avoid buying an item "I liked it" or "I liked it" for reasons because it is expensive an only look best when it set a right color tone in a room. Experts say that most landlords, who purchase area rugs based on the existing accents color themes, are very satisfied with their options and were able to use the field for a long time.
Follow the above rules and take a beautiful handmade area rug for your home.
Read More: BEST WAYS TO CREATE SPACE AND DECORATE A SMALL HOME