Dec
20
Style Rug Guide 101 for this winter 2019
December 20, 2018
0 Comment(s)
Winter is here and there is no better season to give a vibrant, colorful look to your décor and provide a cozy and warm touch to space than now. If your floor and living area is cold in the winters then you can suffer different types of diseases like cold, fever etc. Handmade carpet and rug is the only a thing which can provide a vibrant look and warm touch altogether to any space. It is used to create a relaxing and comfortable atmosphere. There are many options for buying a carpet. You can buy carpet offline, online, whole seller, and manufacturer. But buying a perfect carpet which is well suited for your room and home interiors is a difficult task. Before buying a carpet you should make a plan including your interior design, wall color, room size, furniture etc. There are many points which you have to consider before purchasing a perfect carpet such as to how old the company is, do you want to buy a rug online or from a retailer, what is the material. New Year is just about to come and according to my point of view, everybody wants to change the look of the entire space.
Pantone has been announced PANTONE 16-1546 Living Coral is the color of 2019. Christmas is just about to come. You can find a huge discount if you buy a rug before Christmas. If you want to decorate your home with the color of 2019 then buy a rug according to series of Pantone 16-1546 Living Coral. Now read about the major facts before buying a rug-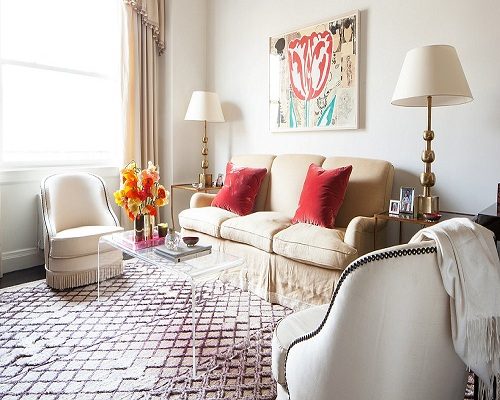 1) Measure the space:
Determining rug size and position or way to put it in a room can be a challenge. Generally, for the best effect, the minimum width of 6 inches and a maximum of 18 inches between the rug and the walls should exist. To confirm the correct size of space take inch tape, consider marking the rug size and placement on your floor. Remove furniture from room and then decide the way to put your rug in room and after that measure with inch tape and mark it. After that, you can buy a perfect size rug.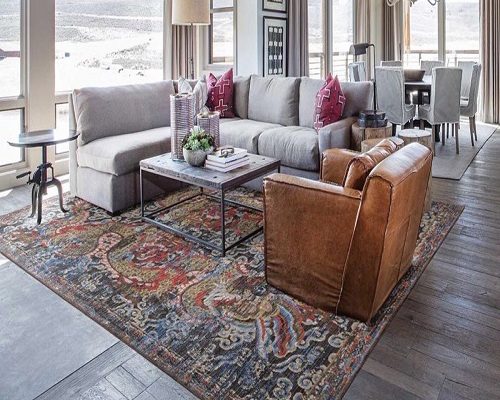 2) Style of Rug:
There are many styles of rugs. Bridal Rugs have made a grand comeback and are popular among homeowners who prefer a country or setting of their homes in America. The Oriental rug is often the first style that comes to mind while talking about the area's rugs. These rugs often have beautifully traditional and ancient patterns with medallions, flowers, animal, nature etc. The color scheme of colors in traditional carpets are rich, red, blue, gold, jewel etc. Today's popular contemporary and transitional carpet is as it is. These styles also come in many colors and patterns, including solid, textural, floral and geometrical. A transitional rug can bring interest in a room. Make a bold statement with a contemporary rug pattern or you can provide a muted foundation and background for modern art or accessories.

3) Material of rug:
Wool and silk are usually the materials of choice for long-lasting area rugs. These materials are high qualities, natural and are durable enough to ensure that your rug continues for years to come. Silk rug is ideal for a low traffic area and wool area rug is ideal for a high traffic area. If you want to buy a rug for outdoor then take a jute rug, cotton or wool dhurrie.
Read More: HOW TO DECORATE A HOME TRADITIONALLY FOR CHRISTMAS