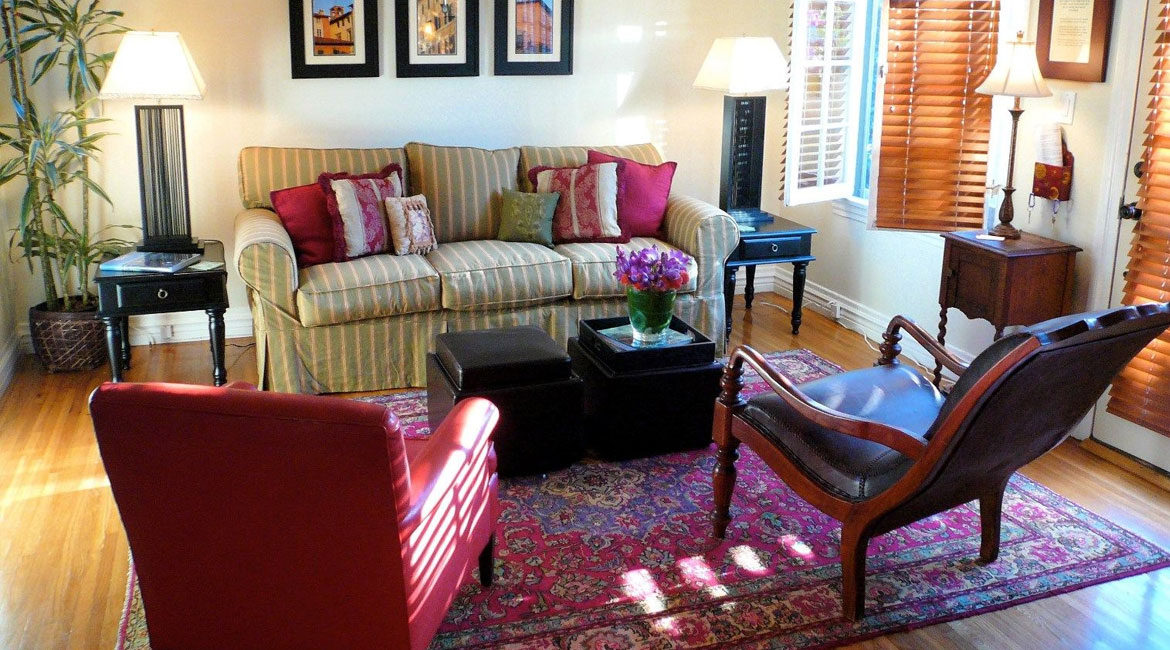 Jan
31
Tips and Tricks to buy Carpets and Home Decor in New Delhi
January 31, 2018
0 Comment(s)
Decorative home interiors create a relaxing and comfortable atmosphere. All of us want to decorate our home with new ideas and decorative accessories. There are endless tricks and accessories for decorating a home but selecting a right accessory at a reasonable price is little difficult. I have already written many articles on home décor or on home improvements and today I am going to tell you that how you can buy perfect accessories for your home and from where you can buy it at a reasonable price. New Delhi is the capital of India and India is famous for the handicrafts item. Follow the below tips for finding the best stores in Delhi-
1) How to find the best home décor store: 
This is the time of internet and most of the people have android or iPhones. You can search on Google for the nearest and best stores of home décor in New Delhi. If you don't have an internet connection then you can ask someone for the best store.
2) Tips for home décor: 
There are so many tips and tricks which you can use to add charm to your home décor. Follow the below ideas-
Select Theme: This is the first step in creating a beautiful atmosphere. Select your theme either traditional or modern. So that you can buy home accessories accordingly.
Add flowers: For providing a refreshing atmosphere to your home you can add a beautiful vase with fresh flowers. Change flowers every day.
Mirror: If you have a small space in your room then the mirror is the best solution to transform it. Add a large mirror in your living room and some small mirrors on the wall in different shapes. It gives a gorgeous look to a place when the sunshine transmitted on the mirror and mirror reflects it back on the walls.
Wallpapers: You can add floral pattern wallpaper or geometrical pattern wallpaper for decorating your room wall. The pattern of wallpaper depends on the theme of your room. So buy these items according to your room theme and style.
3) Tips for buying right area rug:
Now I am going to tell you that how and from where you can buy a perfect carpet for your home. A handmade rug is the most exclusive home décor item. You can buy the above home décor accessories from small places because those are not too expensive but for a handmade carpet, you should know about the company and material of the carpet. If you are going to purchase a handmade area rug it means you are going to spend a lot of money. So be careful while buying carpet. Please read below that how you can buy a right carpet for your home.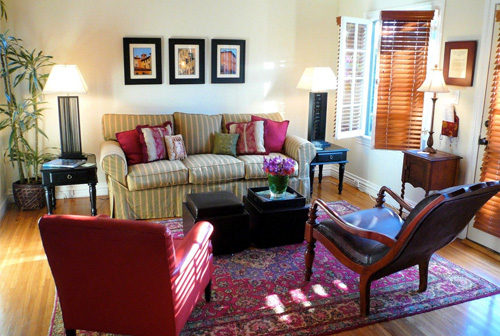 Research for the manufacture: Always prefer to buy a handmade carpet from a manufacturer because they use the finest quality of material and provide carpet at a reasonable price and in future, if you want to clean your carpet or want to repair it then you can easily do it from there.
Measure space: Before buying a carpet, measure the space where you want to place this carpet. If you have any odd size room then you can also customize your carpet from the manufacturer.
Select design according to the interior: Handmade carpets are available in various designs, so you should buy it according to your interior design. For example, if you want to decorate your home in the traditional pattern then you can buy a handmade carpet which gives classy look otherwise you can take a modern pattern carpet.
Select Material: You can select the carpet material according to the traffic in your room. For the living room, you can buy a wool area rug and for a bedroom, you can take a silk area rug.
Follow the above ideas and find the best home décor and handmade area rug at a reasonable price range in New Delhi.
Read More : HOW TO SELECT YOUR DESIGN IN HANDMADE SILK CARPET TO DECORATE YOUR HOME