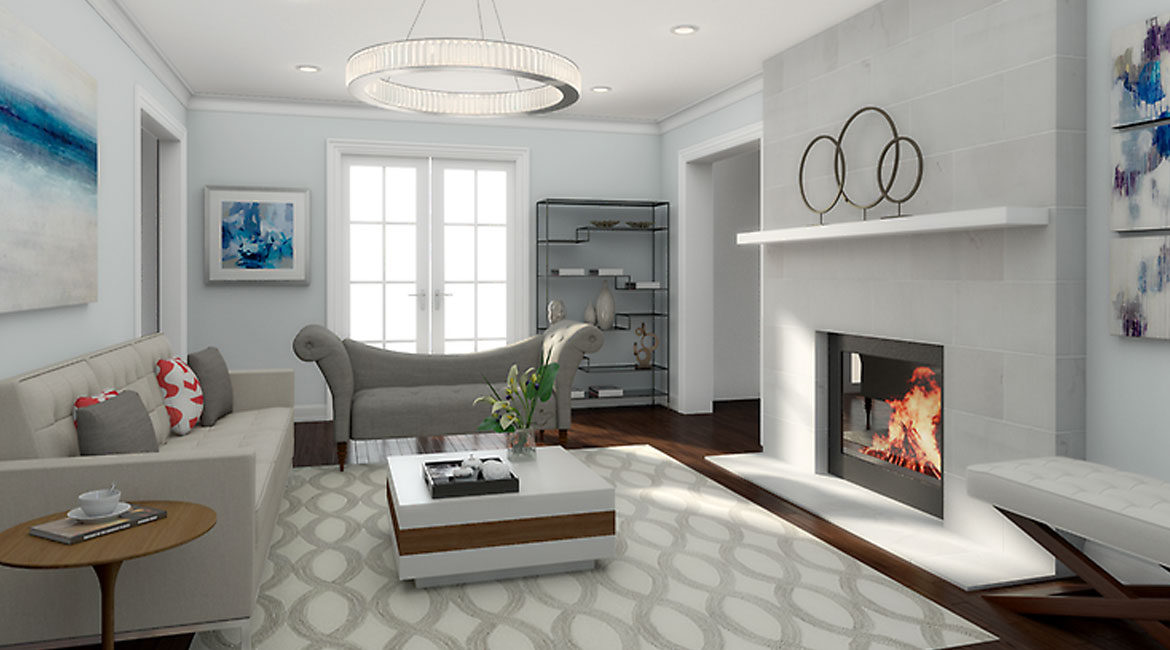 Apr
17
Top 3 Summer Home wall Decorating Ideas 2019
April 17, 2019
0 Comment(s)
Summer Home decoration is just like fun – it's a great time to update your decor. You can update your home for the season with just a few accessories and bright colors. Wall is the most important part of a home and I am going to tell you about small changes which you can easily do and can change the entire look of your home. Find here the best colors for summer and also know about the accessories which you can use to decorate your home according to the latest trends 2019
 Repaint your wall: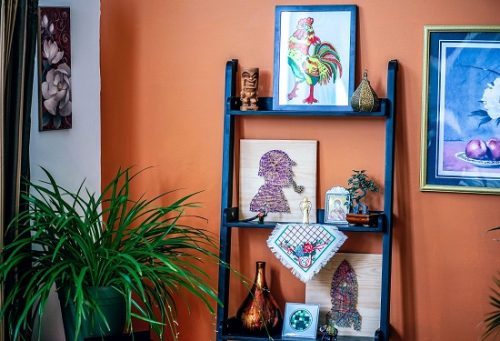 This is the beginning step for decorating a room wall. First, you have to clean your wall using broom and detergent. Remove all accent from your wall like wallpaper, photos, wall hanging carpet, etc. and after that clean, it using warm water, brush and with the solution of lemon. If it contains dull color or you did not paint it for a long time then you can repaint it. You have so many color options so you can easily select according to your choice.
The vibrant orange color is always representing energy. It looks great if you place a cream color sofa in orange color wall room. This is the perfect color matching of furniture and wall. You can also use bright yellow and pink color because pink is the symbol of love and understanding.
For keeping your room cool, select blue, pink, ivory or white color for your wall because of light color just like white help to keep a room cool inside.
Decorate your wall with mirrors-:
Mirror is always reflecting your image. So if we use it on the wall then it can also reflect the beauty of your room. Mirrors are available in various shapes and colors. You can easily select the colors according to your room design. Diamond and circle shape mirrors are very popular so you can use these shapes for decorating your wall. Stick different shaped mirrors close to your window. It is perfect for this place because when you open the window then it absorbs the sunshine and reflects it in the whole room. You can also use a large mirror on your wall. It will give a magnificent look to your wall.
Wall hanging rug: –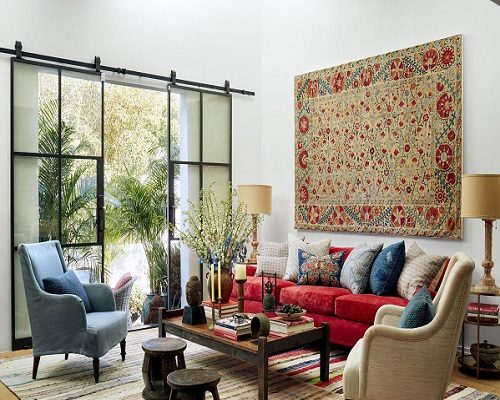 This is the most traditional method for decorating a wall. Handmade carpet is used as a multi fictional accent. It is not only used for flooring purpose but also you can use it for the wall hanging. You can use it in a different way. Big-screen TVs, speakerphones, computers, and modern sound systems make our homes noisy places. Carpeting helps absorb these sound vibrations, which is come from the outside that's why these are also used in the airports. As we know that carpets are very exclusive things which directly reflect the royalty. These are available in traditional as well as modern design so you can select according to your interiors design. That means your ultimate choice will reflect how you want to personalize your wall. Wall hanging carpet makes your room more comfortable.  It has very soft and cozy touch. Silk carpet is better for the wall hanging. If you are working with a bedroom space then we suggest hanging a narrower handmade rug. With this method, you're feeling more comfortable and still creating a focal point in the room. 
Read More: TYPES OF WOOL USED IN PERSIAN AND ORIENTAL HANDKNOTTED CARPETS