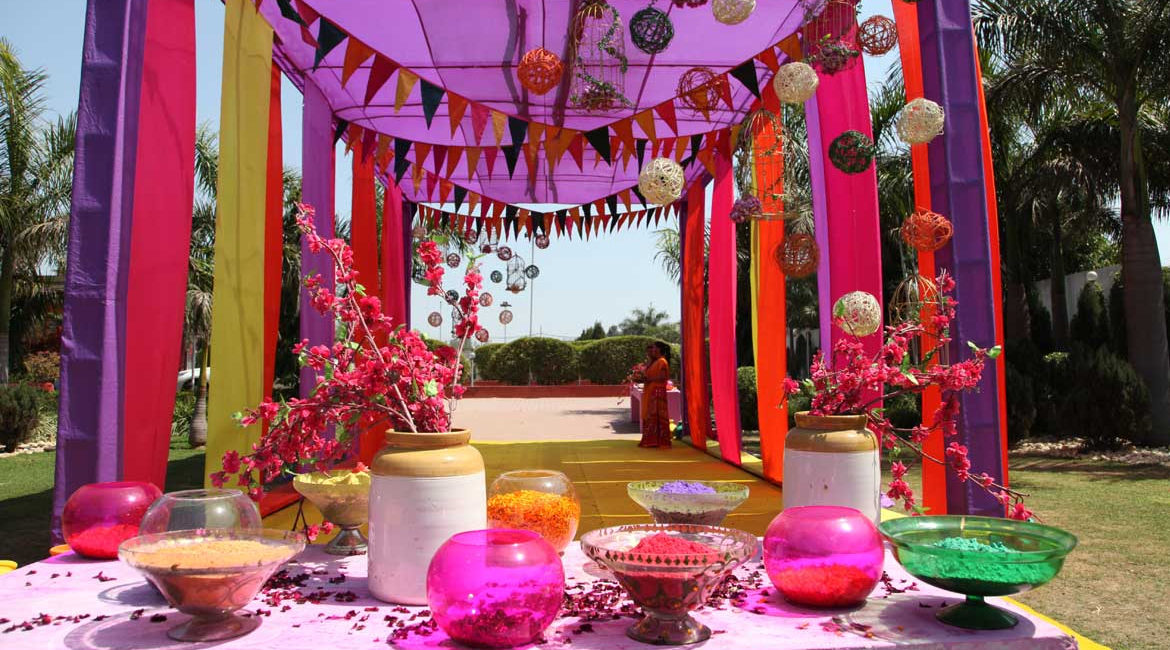 Feb
28
Top Five Ways to Give Your Home a Colourful Decor
February 28, 2018
0 Comment(s)
Holi is a big, very famous and an important Indian festival. Crossing the boundaries of culture and religion, Holi connects us with our family and friends every year and enables us to celebrate the happiness of life with full enthusiasm. Apart from this, Holi is a symbol of the end of winter and the beginning of spring. For all festival, we decorate our home and make it a part of our celebration. For this Holi, I am going to tell you about some simple methods which you can apply for decorating and giving a festive look to your home.
Renovate your room wall:
Don't wait till winter, instead of using multicolors or repaint your wall, you can also follow some DIY methods from the web. Not only for this time but also for this year, you can try to paint the wall of your house by choosing two colors and give a unique pattern to your wall with an innovative mixture. Apart from this, walls can also be decorated with wall curtains, painting, flower wallpapers, a wall hanging carpet, and framed pictures or  DIY methods. So use those accessories and give an outstanding look to your wall. If you want to use multicolors then use pink, blue, green colors for your home.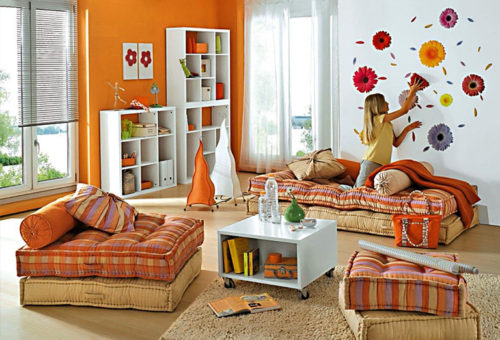 Decorate Drawing Room:
You can use colorful wallpaper, innovative lighting, creative bowls, crystal bowls with floral petals, fragrant candles, colorful curtains, intricately hand-painted posters, bright flowers, beautiful and colorful handmade rugs and bouquets of flowers so that you can change your living space. Apart from this, you can use your lamps, sofas with vibrant color covers to give a complete makeover to your drawing room. Prepare the lamps and other furnishings vibrantly.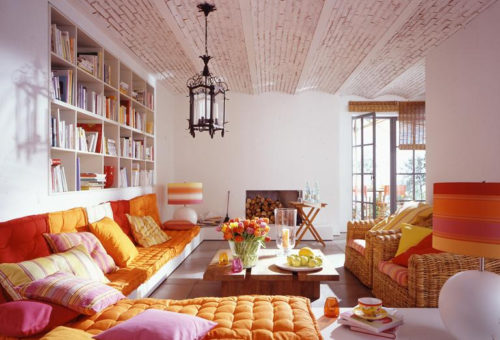 Decorate your outdoor:
You should also decorate that place where you want to play Holi with your family and friends. Never play Holi inside your home because it may destroy your furniture and wall color. Holi is played on places such as lawns, patios, and terrace so you should also do colorful decoration in these areas. You can use colorful papers, flowers, artworks, water balloons and an intricate flowery Rangoli for decorating your home.  You should also fill the brackets with different color solutions. Put dry colors on the plates in your garden. So you can easily get colors at the time of playing Holi with your family and friends.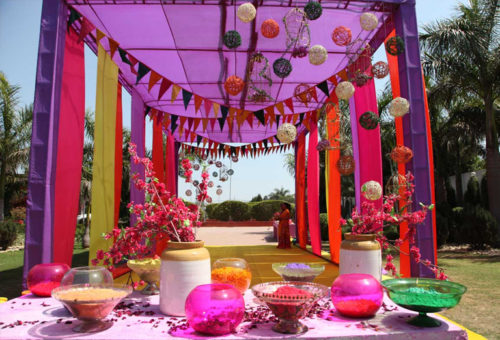 Decorate your bathroom:
Go ahead, replace your bathroom curtains with colorful curtains, get multi-colored and fragrant soaps, and replace the dry and dull flowers with delightful flowers on the window. Replace a light color towel like white or grey with colorful ones so that you can decorate your bathroom and can give a festive look.
Decorate your bedroom:
A Bedroom is only a place where you can relax after playing Holi. So it should be decorated in a great way. Beautiful lights with fragrant candles, panoramic flowers, vibrant color bedsheet and cozy pillows and cushions should wake up your bedroom and give a colorful touch. Never forget to use a beautiful wool carpet in your bedroom for giving extra coziness and for making a comfort zone.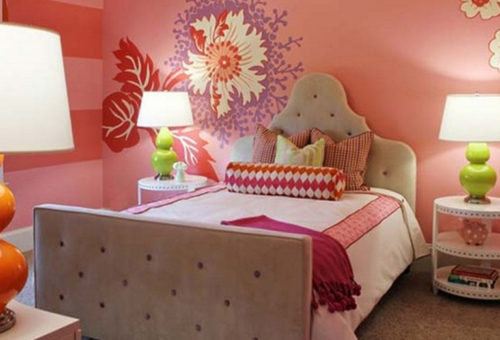 Use the above methods and accessories and give a classic and magnificent look to your home.
Read More: 2018 COLOR TRENDS FOR YOUR LIVING ROOM