Apr
02
Top Reasons to keep your Handknotted Rugs Clean
April 2, 2019
0 Comment(s)
Just take a moment and think about your rug as to how you can increase the life of your beautiful carpet, how you can maintain it for a long time and what is the drawback of using dirty rugs? Handmade carpets and rugs take many months to weave because it is totally woven on a handloom with natural material. As we know that a silk rug is crafted in the finest material and is very thin as compared to other materials so sometimes, it takes more than one year to weave.  Handmade carpet is the best solution to provide safety for your floor. It can hide your cracked floor and can enhance the beauty of your floor but the cleaning of the carpet is most important if you are using a handmade area rug.  We mostly see that children often crawl on the carpet and take toys from the carpet and put them in their mouth. So if you use a carpet for your home then carpet cleaning is also a very important part of child care. New-born babies do not have a strong immune system, and a dirty carpet may cause rashes and other potentially serious problems. If you love to use a handmade carpet then this is very important to keep it clean. Find some reasons to keep your handknotted rugs clean–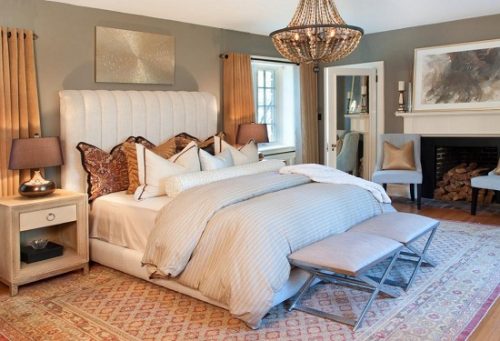 Maintain the carpet look:
As we know that a handknotted area rug is made in wool and silk material with the foundation of cotton. Handknotted area rug takes many months to weave and it is highly durable carpet. It is woven using knot by knot and inch by inch. Hand knotted rug contains piles and knots and that's why it is thick and gives a cozy touch. It is woven in single weft and double weft. Vacuuming regularly is a great way to remove dirt and debris, which is present in the carpet. However, regular deep cleaning is also required to get some hard stains out. You will appreciate the looks of the rugs and you will be happy to show the place for your guests/visitors.
Remove the bad smell of the carpet:
If you have pet and kid then it is obvious that your carpet may contain bad smell because often they produce vomit or urine. Regular cleaning is important, and an occasional steam clean is a great option if you want a fresh smelling carpet. You can send your carpet to a professional carpet cleaning store for better carpet cleaning or use vinegar for the fresh smell.
Improves Air Quality and protect from bacteria's:
Handmade carpet is used for improving the air quality of a room but it is only possible if your carpet is cleaned. A clean carpet protects one from different types of allergies like skin allergy, Asthma, etc. Carpets can trap pollutants like dust and dirt which can affect the quality of air in your home. These unwanted particles can also affect the health of your family. With regular carpet cleaning, you can maintain good air quality in your room and protect your family member's health.
Read More: FAQ AND RUG 101 ABOUT PERSIAN HANDKNOTTED CARPETS