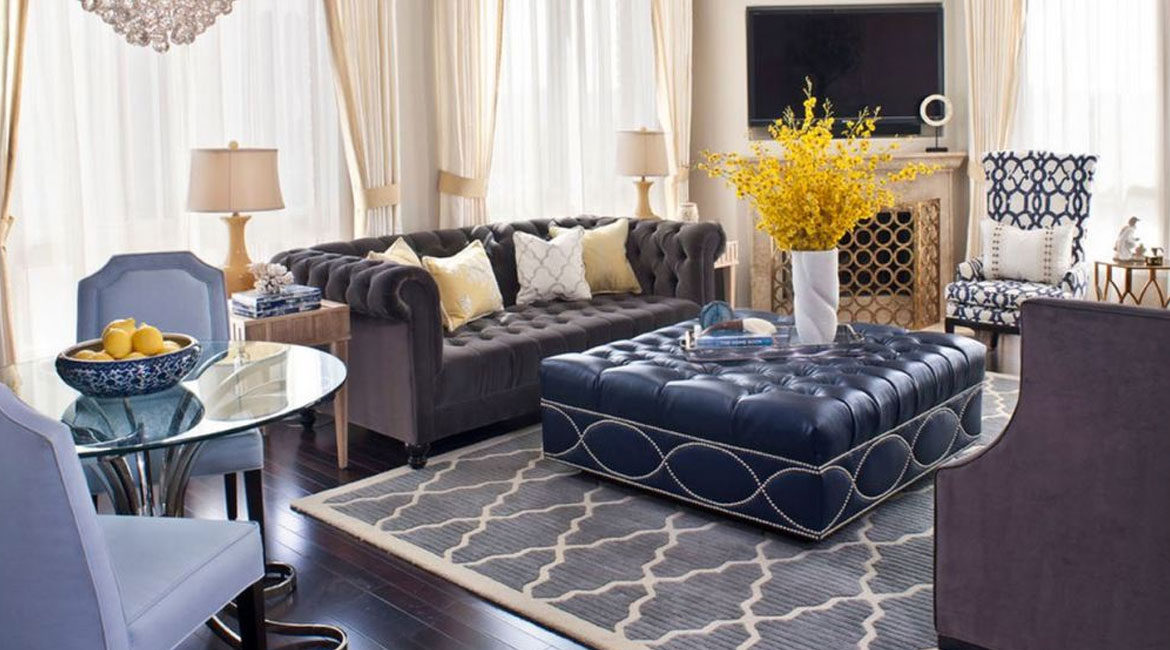 Jun
26
Trend Alert- Best 5 Rug Colors in Vogue this Season
June 26, 2018
0 Comment(s)
Keep your room designer-centric, starting from your floor since a rug is the most versatile item for enhancing the beauty of a home. Handmade carpet is made of natural fabric and for providing vibrant beautiful colors, weavers use wet natural dying process. A rug can change the entire look of a home within minutes. Handmade traditional carpets contain multi-colors and most of the time vibrant colors. Now find the latest trends of colors in terms of handmade rugs for this season-
A) Vibrant red color: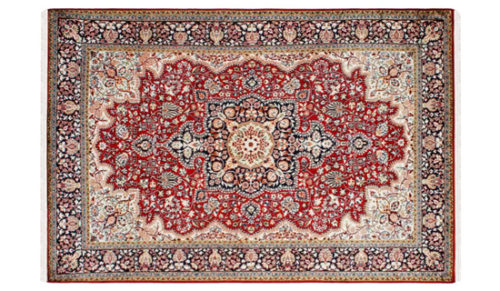 This color is the symbol of energy. A red handmade carpet adds vibrancy to the floor. Due to its dark color, you can use it for high traffic area like a family hall. If your wall and furniture are in white color then a red handmade rug will give an outstanding look. There are many shades of red color so you can select according to your interior and existing accessories.
B) White Color:
This color is suitable for a small space. White color carpet is ideal for indoor and especially for low traffic area. Place dark color furniture with white color carpet for an outstanding look. You can use ivory and also grey in color with the combination of white. White color carpet makes a space appear larger than it already is. This is a good feature of a white carpet. If you have a small room and don't want to give it a busy view then use a white or grey color carpet.
C) Blue Color: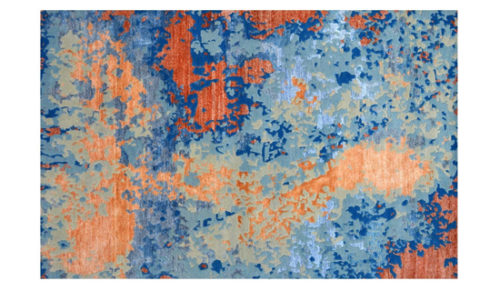 Blue color represents calm touch and it will create a relaxing atmosphere. Powder blue color is currently in vogue and most of the people like blue modern carpets for their home. This color carpet is ideal for living room and bedroom as well. Paint one side wall with sky blue color and place a beautiful blue modern rug on your room floor and give a soft and cosy touch.
D) Pink Color: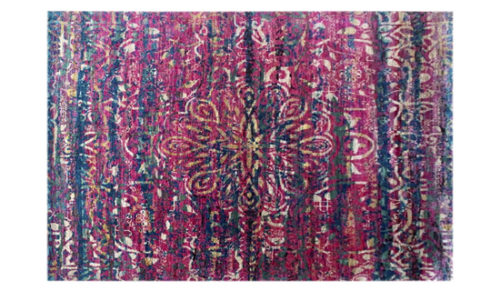 This color carpet represents love and understanding. So use this color if you want to give a loving atmosphere to your family. Add a pink color area rug which contains floral design pattern for a traditional décor. This color carpet is especially ideal for a nursery room. However, ensure to use white/light furniture around it.
E) Green Color: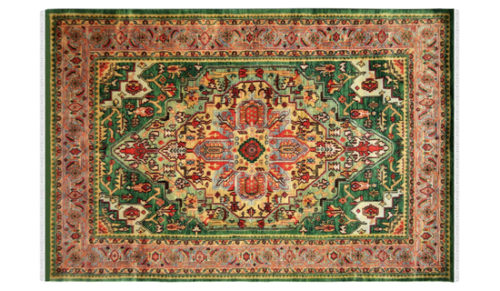 Many people want to decorate their home with greenery, for instance like they put a vase, flower pots, hanging flower pots around their house. They also place a climbing tree close to stairs, in a living room or in a bedroom. For those who want a natural green touch to their décor, place a beautiful carpet in green color. As we know that handmade area rugs are available in various color combinations. So you can buy a green wool area rug for high traffic area and a silk area rug for low traffic. Place it with beautiful light color furniture and hang curtains and photo frames in a similar color as carpet. Also, put cushions and pillows in the same color as carpet.
So, you can select the above color rugs for your home and it will surely trend well with the latest colors and designs.
Read More: BEST WAYS TO DECORATE A BLANK WALL