Jan
18
What Country Makes the Best Fine Area Rugs?
January 18, 2019
0 Comment(s)
Handmade carpets and rugs are made around the world. It is woven in three techniques – hand-knotted, hand-tufted and flat-woven. There are several cities which are famous to produce high-quality handmade rugs. The first handmade area rug was made in Persia about 2000 years ago. Tribal people started to weave carpets and rugs for protecting themselves from the cold and hot surface. They used sheep hair which is called wool and cotton material to make the carpets. Wool is the most popular material to make a handmade rug.  You might be wondering which country makes the best rug within your budget. Actually, no country has announced itself as the best designer rugs producers, but each has its own unique style. Iran was considered as the best country for handmade rugs but nowadays India is the Best one for providing "One of a kind" designer handmade carpets worldwide. I am going to tell you about the speciality of Indian rugs and how it is superior to carpets from other countries-
India:
Indian Handmade Carpets are made in different materials like pure wool carpet, silk carpet, cotton, jute etc. Sometimes Indian carpets are woven in banana silk or bamboo silk which is available at cheaper price range.  Indian handmade carpets are woven in hand-knotted techniques as well as hand-tufted technique. In this process, weavers use low pile or knots for easy vacuuming and for adding strength to the carpet. As we know that a handmade area rug is a traditional accent and has been used for a long time as a home decorating accent. Indian Handmade carpets are woven in traditional and modern design as per customer requirement. In traditional carpets, the design has been inspired by Persian designs but beautifully modified by Indian talented craftsmen. It is made in Kashan, Qum, Ardabil, Bidjjar, Bokhara etc. For example, You can see that mostly handmade Kashmiri silk carpets contain Chinar tree, birds, flowers, leaves etc. actually they want to represent their place on the carpet. Kashmir is surrounded by Chinar tree and mountains and carpets designs have been inspired from there.
Carpet making art was started by Mughal emperor and that's why these traditional antique carpets contain Mughal design patterns. Flat-woven cotton dhurries are specially made in Jaipur and Panipat. American people love to use handmade dhurries in their homes. It is a highly durable rug and nowadays India is the best exporter of luxurious modern carpet, Kashmiri carpets, and flat-woven dhurries worldwide.
China:
Mostly Chinese carpets are made of pure silk material because China is the best country to produce pure silk. It is woven in pure silk. They can easily get pure silk in a reasonable price range. In the Chinese carpet, cotton is used for warp and weaves together with a rough pile and due to this reason the pile size is large. Large pile carpets are not suitable for easy vacuuming. It is hard to clean. In Chinese carpet, patterns show old religious symbols with specific religious dragon patterns.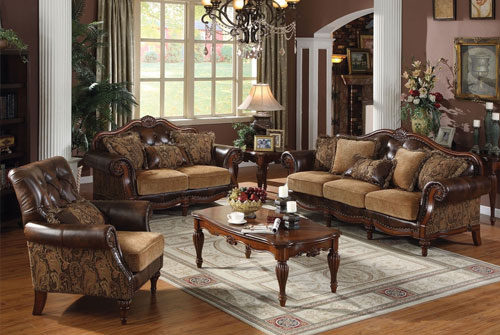 Iran:
Iran is known as one of the longest high-quality Oriental rug producers, but due to political and social unrest, production has declined in recent years. However, Iranian carpets are the original purveyors of fine area carpets while other countries have drawn inspiration from the beautiful art of carpet making in Iran.
Read More: HOW TO MAINTAIN YOUR HAND-KNOTTED CARPET LIKE A PRO?