Mr. Harash Kumar Talwar, Founder Chairman & Director
One of the most respected names in the Indian Carpet Industry, Mr. Talwar is the Chairman of the company who returned to India in 1975 from Munich, Germany after his stint in the shipping industry and laid the foundation of "YAK" which is his brain child. With the desire to produce the most exquisite forms of art, he started his magic carpet ride and today YAK is one of the oldest running carpet establishments in Asia.
He has held several talks on various international forums like ABC channel, CarpetTalk.inc etc to name a few and has been covered by LA Times, Business week (McGraw Hill Publication). With the aim to educate people about one of the most exquisite forms of art in the world, Mr. Talwar often holds seminars for carpet connoisseurs. He enjoys operas, morning jogs and has a very sweet tooth.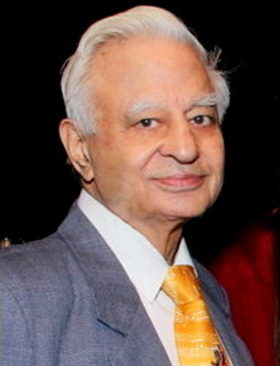 Mrs. Neena Talwar, Director, Domestic Operations
Neena is the co-founder of YAK and has been assisting Mr.Talwar in establishing and continuing the day-to-day operations of the company. Her expertise lies in public relations and establishing contacts essential for the growth and expansion of the company. In the past, she has managed to generate new leads which have proven to be beneficial to YAK.
She is responsible for the domestic operations which includes retail sales, handling of merchandise and marketing activities. She is an artist by profession which helps her to include her innate sense of creativity in designing contemporary rugs as well. Neena is fond of modern art and also has excellent culinary skills.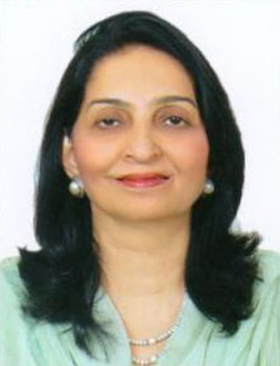 Ms. Sakshi Talwar, Director- Ecommerce & Overseas Operations
Ms. Talwar is responsible for establishing the company's growth strategy, customer relationship management and maintaining YAK as a brand. She also handles the overseas operations of the company and has successfully held shows in Thailand, Portugal and South Africa. On the creative side, she designs customized rugs for clients and has also pursued a course in interior design from Parsons, New York which allows her to undertake turn-key projects for residential and commercial spaces. She has recently launched the ecommerce portal for YAK which is www.rugsandbeyond.com offering free shipping worldwide.
Sakshi has a certification in International Business Strategy from London School of Economics and Political Sciences and an MBA in Finance from Bryant University, Rhode Island, USA. She has an experience of working as a Financial Associate in Prudential, New York after which she decided to return to India in March 2011 and has been instrumental in digitalizing YAK. She loves exploring different cultures, speaks basic French and enjoys karaoke.