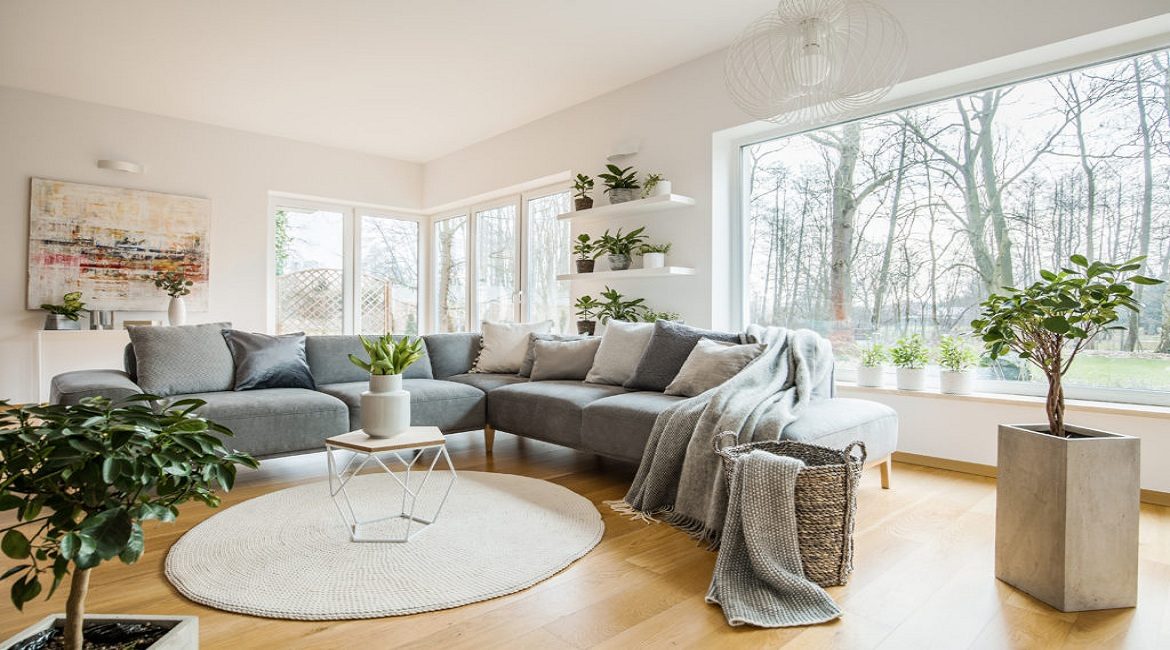 Jun
25
Amazing ways to clean your living room
June 25, 2019
0 Comment(s)
As one of the most useful spaces in a home, a living room can easily be disorganized and dirty. Regularly cleaning the basics, such as de-cluttering and vacuuming once in a week will provide a clean and decorative look to this area. A living room is a place where you enjoy a lot of time with your lovable people and this is an area where you can exhibit your personality. Cleaning a living room is a time-consuming task so it's better to create a playlist of your favorite song and play it during work time. Start from up to down process but before that cover all accessories with newspaper or bedsheet. For the fresh mind, open your window and lets some sunshine and fresh air come inside. Time is the most important thing when you are going to do any task. So, set a timer for 15-20 minutes for each part of a room like clean your ceiling area within 10-15 minutes and for the wall you can set about 30 minutes and for the flooring you can set about 50-60 minutes. In short, set your time according to the place.
De-clutter or remove clutter from your space:
Bring a bag and store all the unnecessary things in the bag such as toys, video games, books, papers, etc. Fold your clothes if any and put on your bed or hang behind the door. Having a large amount of clutter in the area can make it busier. Once you've gathered all the clutter, start putting each piece back where it belongs.
Clean the top area: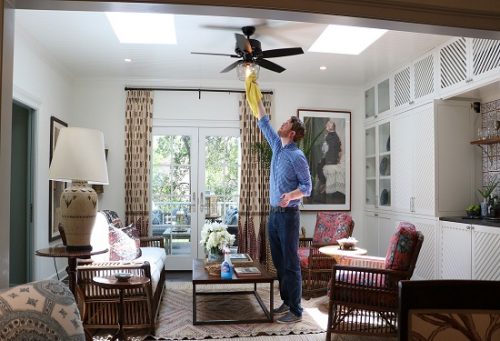 Now begin the cleaning task. Take a long broom and clean your ceiling fan and corner of ceiling area with it. You can use a ladder for the proper cleaning. If there is a need then take paint and repaint it with your choice of color.
Clean the Room wall and window: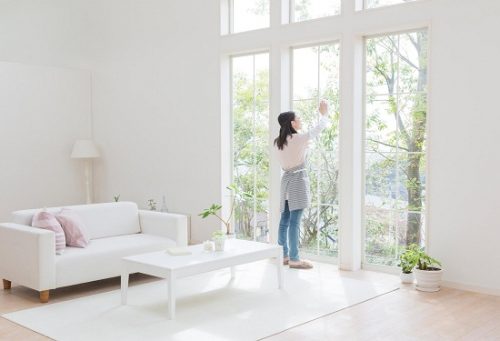 Before cleaning the room wall, remove the curtains and wall paintings, hanging bell, etc. from the wall and make it empty. Take a solution of detergent and mix lemon juice in it. Take a soft brush and wash it with water. You can use a vacuum for blind cleaning. For the window mirror, take a sponge and keep it in the solution and clean your window. You can also buy readymade window cleaning solution. After that use a clean white cotton cloth and wipe it.
Clean the flooring, handmade carpet, and repaint furniture:
Now it's time to clean the surface area. Before cleaning it open the windows and remove your carpet. Vacuum your rug from both sides before placing it again in your living room. If you have a silk area rug then you can send it to the professional cleaning. For removing the vomit smell, urine smell or moisture type smell you can use lemon, vinegar, ammonia solution. Clean the surface with detergent and clean water after that wipe it with cleaning wiper. On your fan and leave it for 20-25 minutes for the completely dry. In the meantime, you can repaint your old furniture according to the carpet color or according to your wall color. When it is completely dried, put your carpet on the surface first and then place your furniture on it but makes sure that the paint of furniture is completely dried.
So, the above method you can use for the perfect cleaning of your living room.