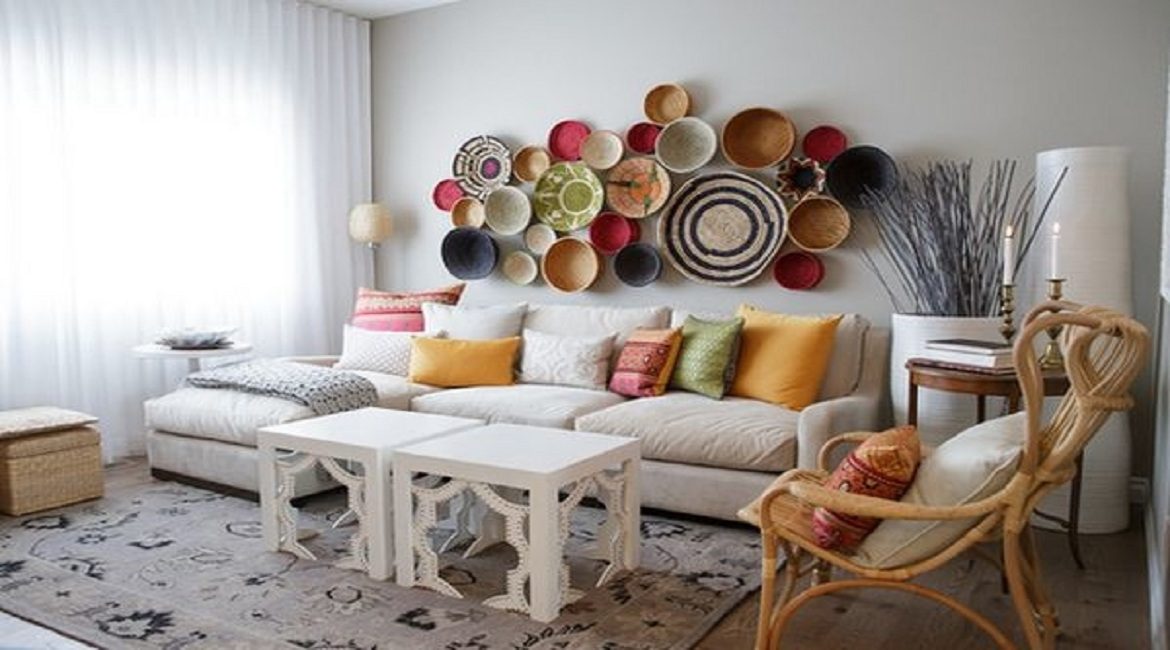 Jun
01
Best Ways to Decorate a Blank Wall
When you have a large, empty wall to fill, your first thought could be the gallery wall. There is nothing wrong in this, but sometimes it is better to break the artwork with different frames. Enter the basket, bracket, painted objects, wall sculptures, special paint effects and more. Find some best ways to decorate your blank wall.
1) Cluster colorful baskets:
Everyone has beautiful plates and baskets in their home. Why hang a basket or two when you can hang the whole group? Collect decorative woven baskets in different sizes and colors, and place those baskets with possible arrangements on the floor before hanging them. If you can not find a colored basket then You can build it your own. You can also shop online.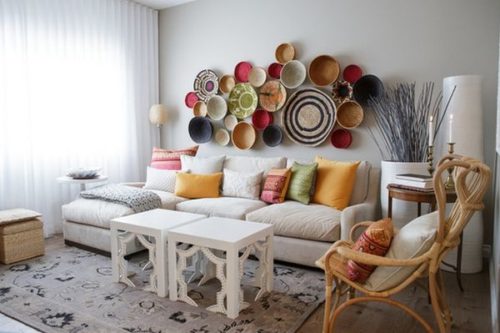 2) Add a graphical statement to your wall:
This is a new idea and widely use for the modern décor. First, remove everything from your room wall and clean it using detergent and water. You can also use a scrub if you need. Paint a base color on your wall. When it gets dry then do the second coding of contrast color in geometrical For the pattern, you can search on Google and take inspiration or ideas. Vary the width of your taped-off stripes to create a random look on your wall.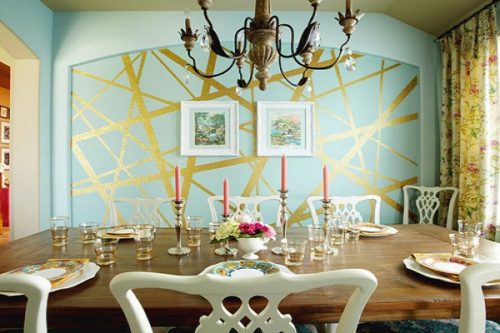 3) Add beautiful art paintings-:
This is the simplest and beautiful idea to decorate a wall. You can add some of your favorite framed pictures and also some memories images. Let's bring the outdoor nature to your room. The living room includes a large window that shows the magnificent view of the outside. So collaborate your room with nature by adding some small butterfly prints on a blank wall. Bright colors always provide a new look and coordinate perfectly with the other accessories in the room. Decorate a blank wall by filling it with a collection of small prints. You can make art gallery or make a grid of images in a heart
4) Use carpet wall hanging-: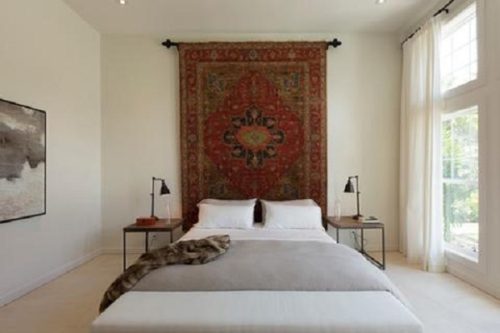 This is a great method which you should implement to magnify your wall beauty. A handmade area rug cannot only be used as area rug but you can also use them as a wall There are many carpets available in market with different design and color combination. You can select the best carpet for your home. Before selecting a carpet for wall hanging, you should know the size and color combination. As we know that beautiful handmade carpets are heavy in weight so you have to measure and prepare your wall for hanging carpet. Always consider the length of carpet is bigger than the width of your rod and the color of rod should be the same as the color of carpet. Hang your rod anchors to wall through drill machine and screws. Hang your rug through a casing. "Casing "is a long, banded stripe of fabric which supports the rod when the rug is mounted. This is only a method which equally distributes the weight of rug on the length of rod. This is a secure way to hang a heavy carpet. You can hang any size of carpet by using this method.
The above methods you can use for giving a beautiful statement to your empty wall. A black wall is like a blank canvas which you can fill by your choice. So, decorate your wall and change the look of your room.