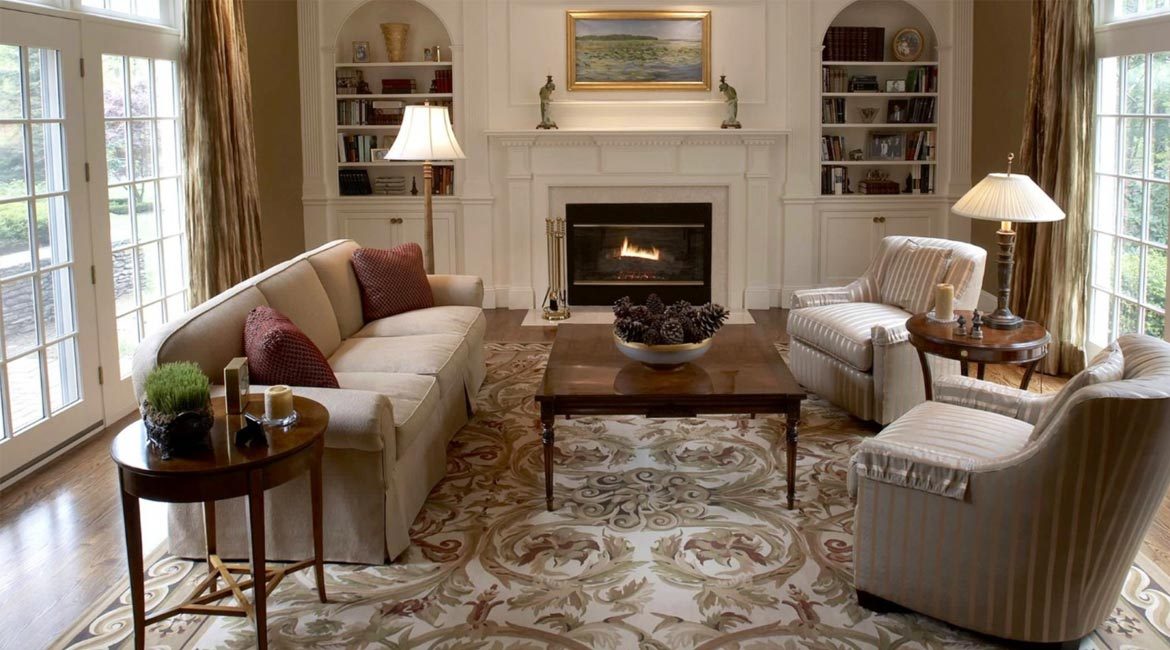 Mar
22
Carpet and Rug Design Ideas for a New House
March 22, 2017
6 Comment(s)
Simply decorating a room is not an art. Putting it together with the right aesthetic design sense with perfect color and pattern is the real deal and is an art in itself. There are a large variety of designs and colors in the carpet market but it's time to choose the perfect rug for your room. There are countless pattern and ideas to consider, and all add something special and different to your home.
Floral Design Carpets:
These carpets add a style of pattern. The floral pattern is the oldest pattern in carpets. This is also known as a traditional pattern.  The details and shading of the same make it look like a garden of flowers. You can also select wallpapers in a floral pattern to add symmetry in the same. Floral designs in bold colors like red, blue, orange provide a refreshing look to space. For a floral pattern rug, a living room or bedroom is the best option. Most of the floral pattern carpets are  "One of a kind" carpets, it means you can never find the same design pattern in all over the world. These carpets have a very defined and intricate pattern with very small and tiny motifs, which is not possible to make more than one time. These types of carpets give a royal feeling and can make homes look like a palace while you can enjoy natural elements without going for heavy detailing. Look for the rugs that feature an image of random tree branches, flowers, birds that are just starting to blossom.
Plain Design Carpet: 
This is primarily a modern design rug pattern. This really blends and fits wonderfully in a contemporary room. These types of rugs have mainly bright colors and are very simple in design. These types of rug design easily match with any color of furniture. You can use plain design carpet for your kitchen as well as for your dining room. These types of carpets are mainly made in wool and are hand tufted. Mostly people like these carpets. However, we suggest hand knotted rugs. The best idea to decorate your room is to add a plain pattern rug with geometrical wall prints. Improve the entire look of your room with plain rugs like the sea of waves, or moving lines that look like water or swaying grass. These carpets provide an amazing look to your room.
Geometrical Pattern: 
This modern look can be achieved by using geometrical pattern carpets. These rugs belong to a contemporary home décor set up and are a great fit for a modern home decor. These types of patterns make for today's interior design. This is an evergreen design pattern.  You can match your rug pattern with your wall design pattern or you can add matching wallpaper with your rug. For a geometrical pattern rug or carpet, you can use it in a living area. Modern carpet makers love to collaborate the contrast colors by mixing the brilliant shade of black, red, green and other colors. These bold designs will give a different look, and believe that your simple furniture did not make the room too bland or dull.
Hence, there are different design patterns and one can choose according to the interiors of the home décor.