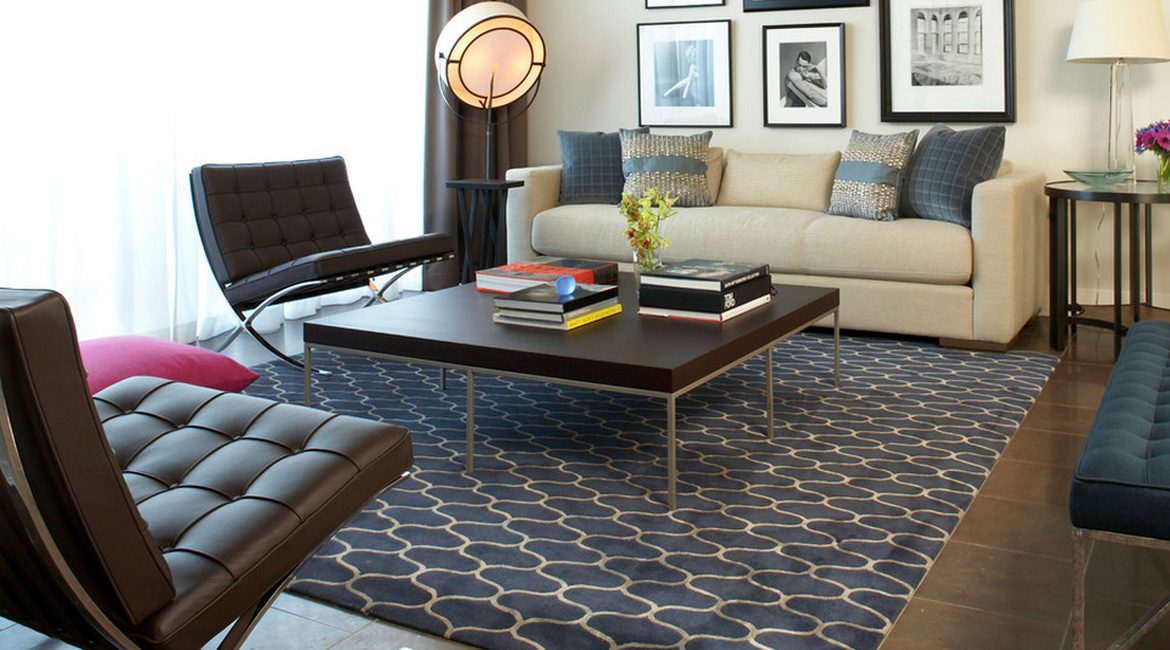 Feb
24
Characteristics of Handmade Durries
February 24, 2017
5 Comment(s)
When we want to decorate a room or home the first thing which is clicked on our mind are Rugs and Carpets. Rugs are the main requirement and the first choice of the rug lovers.
History of rugs –
Indian rugs – The fashion of rugs and carpet weaving and use for decorating a room may have started with the Muslim invention in India.
American Rugs- This type of rugs is some of the most valuable rugs. The themes of these type of rugs mainly based on eagles drag etc.
Persian Rugs- These carpet and rugs are mainly woven in wool and silk. Today Persia (Iran ) is still one of the powerful country of rug exporters in the world.
Modern Rugs – This is the efficient way to meet the growing demand of the people in these days.  Modern rugs can now found most of the store department and as well as online portals and also come in different variety of materials.
Types of handmade durries-
Rugs quality varies according to the weaving style and also depends on the materials.
Woven Rugs-  Handmade woven rugs are created or woven on looms so they can use different colors and different patterns. The loom is the oldest technique to make handmade rugs more attractive designs. Because of this process,  hand loomed rugs are exclusive more durable and also more expensive. It takes many months to weave one rug according to size and designs.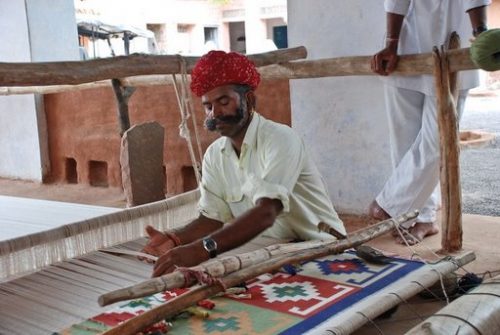 Cotton flat woven – These are the finest quality rugs with 100 % fast color. In the cotton flat weave rug, the wet dyeing process is used for giving fixed color. You can dye more than one time for fixing colors. These are reversible rug u can use it both side and the durability of these rugs more than 50 years. Cotton flat weave rug is 100% pollution free rug. You can use it in any place according to your size and color. This is also called cotton panja durries.  Duration for weaving the cotton flat weave may take minimum 45 days according to size and design.
Cotton block-printed rugs- In these type of rugs first the rug woven on loop in natural color and then dye in a different color. After that, they start the printing process. The technique is called dabu prints.
Cotton stl– These are also in cotton material but in shuttle weave. Due to this process, these type of rug is softer than cotton flat weave rug.
Cotton lurex (zari) handmade dhurrie– These are also the flat weave durries in cotton with lurex
Wool jute handmade durries-  Handmade wool jute rug, wrap in wool and the weft in jute. The ratio is 30% wool and 70% jute. Wool and jute rug also are woven on looms and the technique which is use for the wool jute is flat woven. They have not 100% fast color.  The fastness of these carpets is 40 degree and this is both side use.
Hemp Handmade Rugs- Hemp is made with the natural jute material. The thickness of these carpets is minimum 10mm. Hemp jute rugs are rougher as compare to the cotton flat weave rugs. They can also add the lurex for the designs and also make in a different color as customer choice. These are also reversible rug.