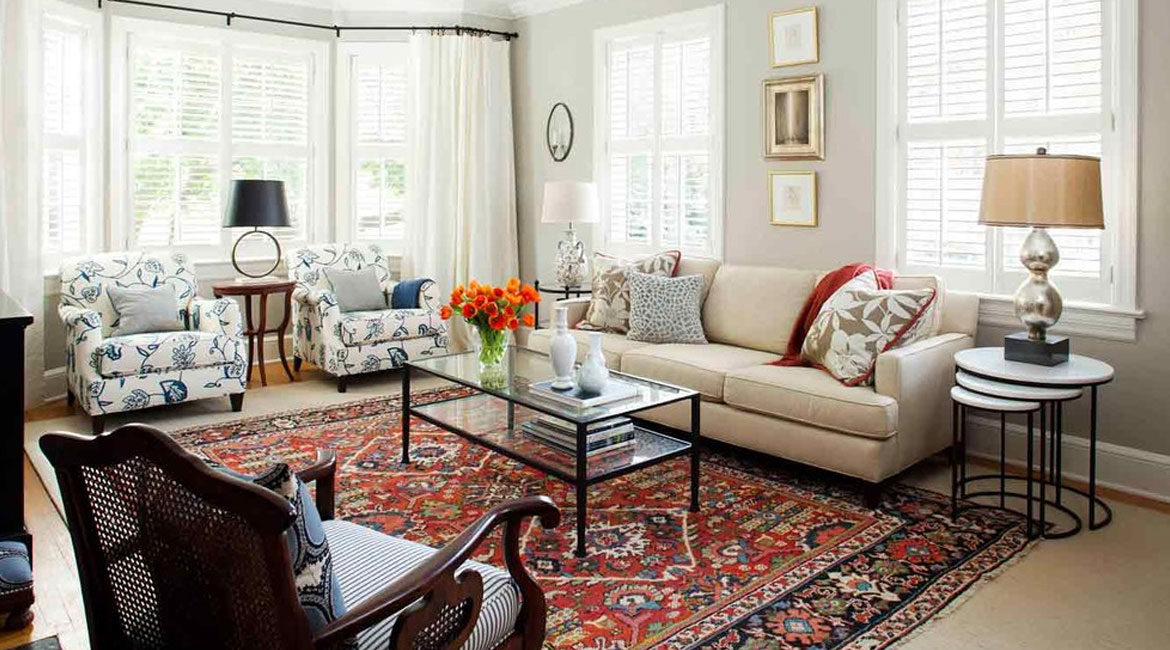 Dec
22
Decorating Ideas for Indian Home this Christmas 2017
December 22, 2017
0 Comment(s)
Christmas is just about to come and we all need to decorate our home in unique ways. There are so many ideas which you can use for your home decoration but I am going to tell you that from where you should start decorating your home and how you can revive it beautifully. Holidays are the time to enjoy your precious moments and to spend time with family and friends but all of us often busy to decorate our homes completely. The good news is that some garlands of evergreen, a colourful wreath in the window or on front door, a beautiful Christmas area rug on your floor, can change your entire space. You don't need to change so many things. For those who have decorated their homes for thanksgiving and already purchased decorative accessories, only try these methods for giving a unique look to their home. If you don't have any decorative items then visit online websites and purchase decorative items for your home or you can visit stores. If you don't have enough money for buying accessories then you can visit my previous article. After reading my previous article, you can make your own decorative items. Read this article and give a fantastic look to your home-
Adore your place with a new theme:
Indian people mostly like vibrant colors and traditional patterns. Before starting your task, you should decide you home theme in that way you can decorate your home. For example, if you want to provide blue theme then you should use the accessories and wall color in the variation of blue. If you place a red handmade area rug with white furniture and your wall color is blue then this combination will look awkward. You can use two contrast colors for your home. So this is very important thing which you have to decide before begin your task.
Interiors style:
There are two types of interior styles so you can decorate your home either in traditional interiors or in modern interiors and you should pick the accessories accordingly.
Decorating ideas for Christmas:
After deciding the above things, now you can start your decoration. I am writing this article especially for the Indian Home or those who want to decorate their homes in Indian style. There are some main accessories which represent Christmas like snowman, Santa Claus, wreath, Christmas tree with ornaments, Christmas carpet.
Decorate your Christmas tree:
This is the most important accessory for Christmas which you can buy from a decorative store. This is available at very reasonable price. You can buy ornaments from market but if you don't want to buy then you can use mirrors, toys, balloons, light bulbs and ribbon for decorating it. After decorating it, place it in your living room or close to your staircase. If you have a small space then you can also place it at the entry way.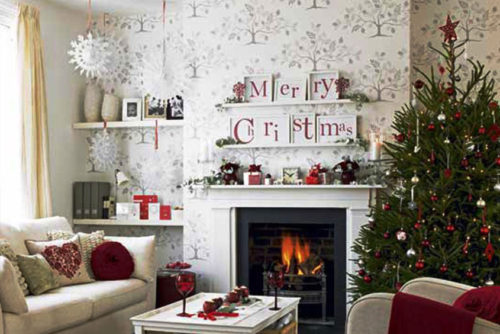 Place a "One of a kind" Traditional carpet:
This is most exclusive home decorative item and gives a gorgeous look when it will be placed. Traditional carpet is suitable for the traditional home décor. Traditional carpet is woven in pure natural materials like silk and wool with multi and vibrant colors. You can take an area rug with Christmas pattern or in red color. Red color is best color for the Christmas and holiday purpose. If you have a small space then you can use blue and gold color carpet.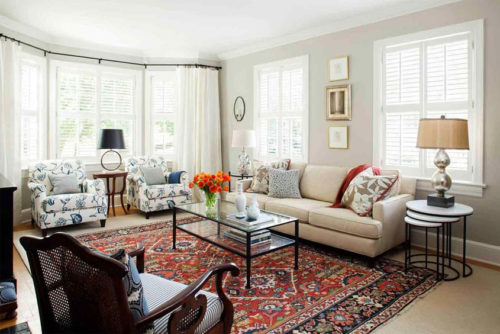 Decorate with bright lights:
Add some decorative lights in your home like hang a beautiful chandelier in your living room which contains multi color lights. You can also use candles on your stair case and place on the centre table in your living area.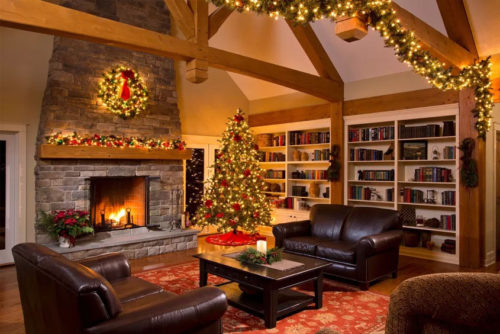 The above ideas you can use for decorating your home this Christmas for providing a beautiful look to you living space and making it look like a million bucks.