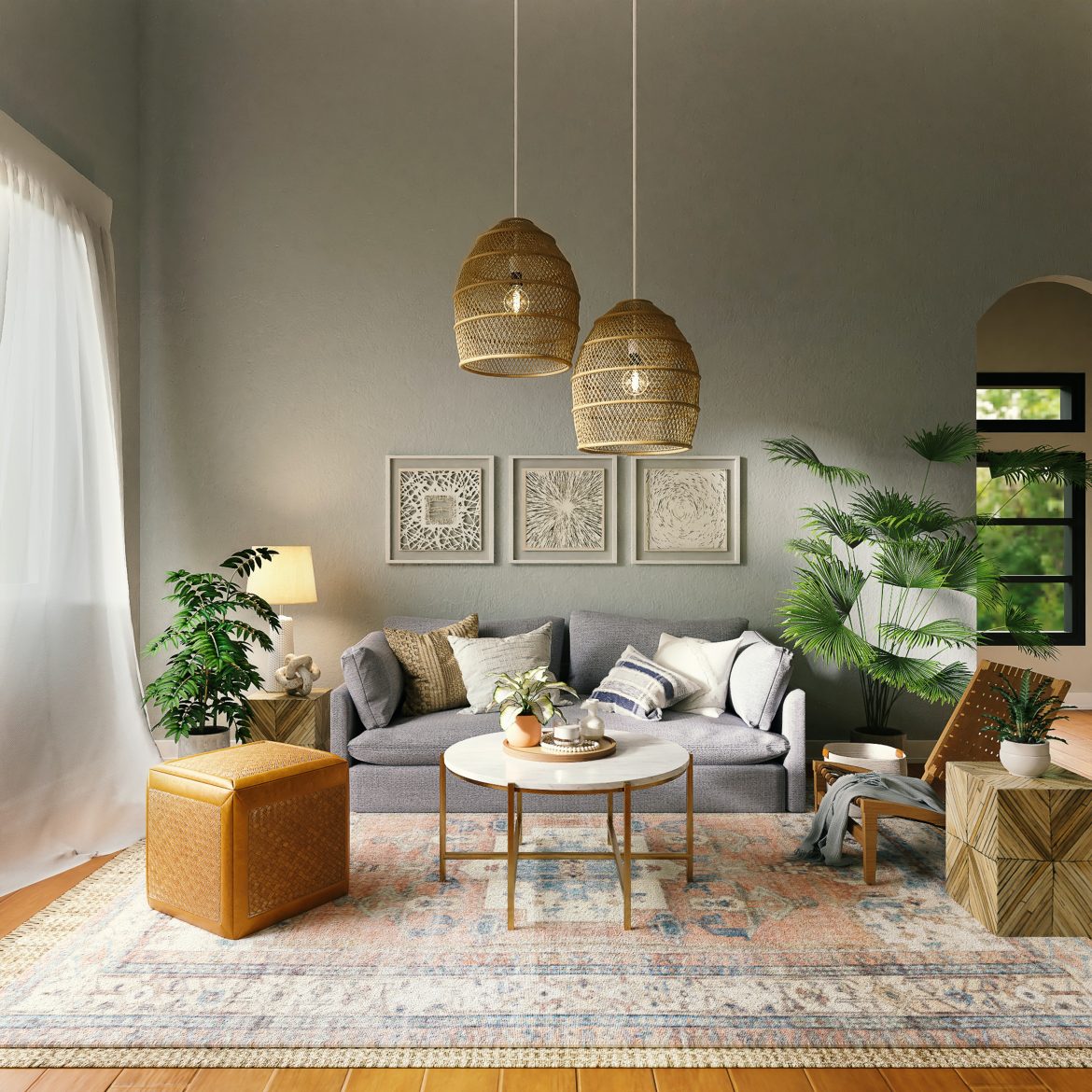 May
25
Decorating Tips and Tricks for a Newly Furnished Home
Moving into a new house or an apartment is an exciting new chapter in anybody's life. However, not a lot of people understand that the décor of the home plays a crucial role in determining the mood of the person living in it.
A spectacular-looking house is good to get rid of anger and stress. Moreover, adding decorative touches helps in increasing the appeal of the rooms. So, before you drive in, do some preliminary planning and if you want a few ideas, this blog will help you do that.
Know your style
A house should have its own style and every decor item should be bought based on that style. The four most popular home decorating styles that you can consider before planning anything are Transitional, Modern, Contemporary, and Farmhouse.
The transitional style is the hybrid of modern and traditional and it is perfect for warming up a newly constructed home. This style involves the use of dark woods, stone, neutral colours, and earthy reds, sages, and olive greens as accent colours. Modern style looks well-tailored and features clean lines. Woody and earthy tones of pieces are added in this style.
Contemporary style is normally pared down to black, white, or grey with primary colour accents. And if you do not find these styles good enough then Farmhouse is the one for you. Farmhouse style adds fun, cosy comfort, and a bit of whimsy to your new home.
Furnish it right
The living room and bedroom are the two spaces where one likes to spend most of their time. For a bedroom, bed and mattress are essential pieces of investment. Along with these, bedroom rugs can also look pleasing to the eye and feel good to the feet. Choose your bedroom vibe before buying the piece so that a cohesive theme is maintained throughout the room.
Moreover, you can also add wing chairs to your room space. In the living room, a couch is a centerpiece so make sure to consider its size, comfort, and colour before you buy. Other key elements include a coffee table or recliners and you can also consider pillows and bookshelves.
Make things plush
Most homes lack the necessary accessories to make their space elegant. Add pillows throughout your home as they can really punch up the elegance factor. They also provide extra comfort and a cosy feeling in the house.
In the living room, add a handmade rug to define the setting area and all four legs of the sofa and chairs in a furniture grouping should fit on it. Use your rugs according to the colour and style of your house. Furthermore, you can add rugs as a wall hanging to create a focal point. With so many handmade rugs online, make sure you get the right size for your space.
Add personality
Every room of your home should have lights because they spruce up the place and make it delightful. The lighting will make the home more decorative and it can highlight the artwork too.
Pictures should be hung at eye level, you can also add a mirror to make space feel brighter because they bounce the light around the room. But placing at the wrong spot can be bad as nothing.
Liven things up
Some plants help in improving the quality of the air in your house, and literally, breathe life into space. Plants come in different shapes, sizes, colours, and textures that can elevate the aesthetic value of your home.
You can place your plant where you interact the most with family and friends or alongside a beautiful living room rug; foliage plants are an excellent choice for this space.
Furnishing a new home can be challenging and overwhelming but there are several ways to make your home look elegant on budget. Choosing the right colour and following these tricks can help you create high-end designs.