Dec
06
Difference between Handmade Dhurrie and Hand-Knotted Carpet
December 6, 2017
0 Comment(s)
People are often confused between rugs, carpets and dhurries. They waste a lot of their time on shops, explaining to the shopkeeper that what they want to buy exactly, only because they do not know what to ask. Here, we have made it easy for you to understand what the difference between handmade carpets and handmade dhurries is.
What is a handmade carpet? :
A handmade carpet is used for covering a room floor and enhancing the beauty of the entire space and is usually made of natural material like pure New Zealand wool, Silk, and cotton. You can use it as a wall hanging for making a center piece in your entire space. Carpets are mostly placed on the floor and act as great thermal and sound insulator. A carpet can be knotted or by hand.
1) Manufacturing technique:
Handmade carpets are woven in two techniques. First one is hand-knotted and second one is hand tufted. In hand knotted technique- First, weavers adjust their loom (which is a foundation of woods) according to the carpet size. After that they make a foundation of cotton, wool or silk material on loom which is called warp. After making the foundation, they start weaving designs on it using knots. Handmade silk carpet contains minimum 200 knots to 1000 knots per sqr inch.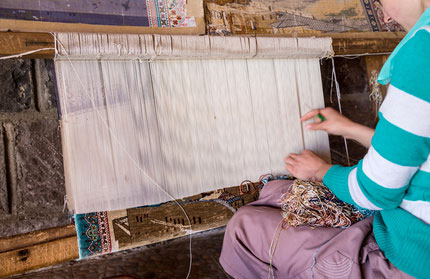 2) Pattern:
Hand-knotted carpets are made in the finest quality carpets which contain very intricate design pattern. Hand-knotted carpets are woven in many designs like Kashan, Hamadan, Qum, Victorian, Ardabil etc. These are the combination of tiny and bold motifs of animals, flowers and plant branches. These designs are not possible to make in hand-tufted technique or in flat-woven technique.
3) Color Combination: 
A hand-knotted carpet contains approx. 15-35 colors in a single piece. A rug has its own grace and when it is used at different places in a house then these give an outstanding look. For hardwood floors, rugs act as a shield. While adding grace to the overall form of your home, these protect floors from scratches. These can be hung on walls to hide cracked or unfinished wall.
Handmade durries: 
Handmade dhurries are the best substitute for a handmade Carpet. Dhurries are generally used for casual purposes. These are less expensive as compared to a hand-knotted carpet. They are reversible dhurries so you can use it from both sides.
1) Manufacturing Technique-
Handmade dhurries are woven in flat- woven technique. There are no knots exist in handmade dhurries so that these are thinner than a handmade carpet and also reversible.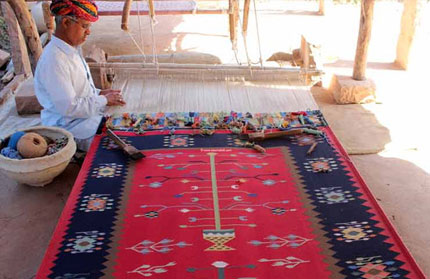 2) Pattern:
Handmade dhurries are mostly woven in geometrical design pattern which contains squares, circular, rectangular shape etc.
3) Color:
A handmade dhurrie contains approx. 1-5 colors in a single dhurrie.
4) Handmade dhurries are foldable so you can carry it easily.
5) High on style and low on maintenance.
6) These are hand washable dhurries.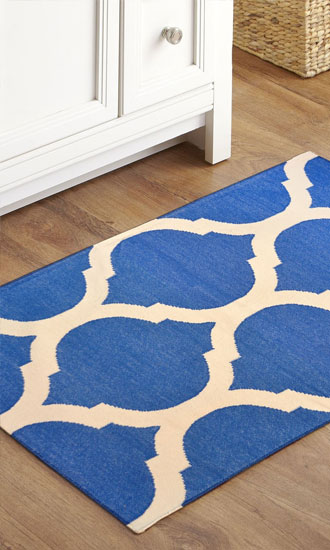 So if you have money and want to buy a beautiful hand-knotted carpet then this
Is the best idea for this winter and if you don't want to spend huge amount then you can buy handmade dhurries for your home. This is also a good option for providing warmth touch to your living space.