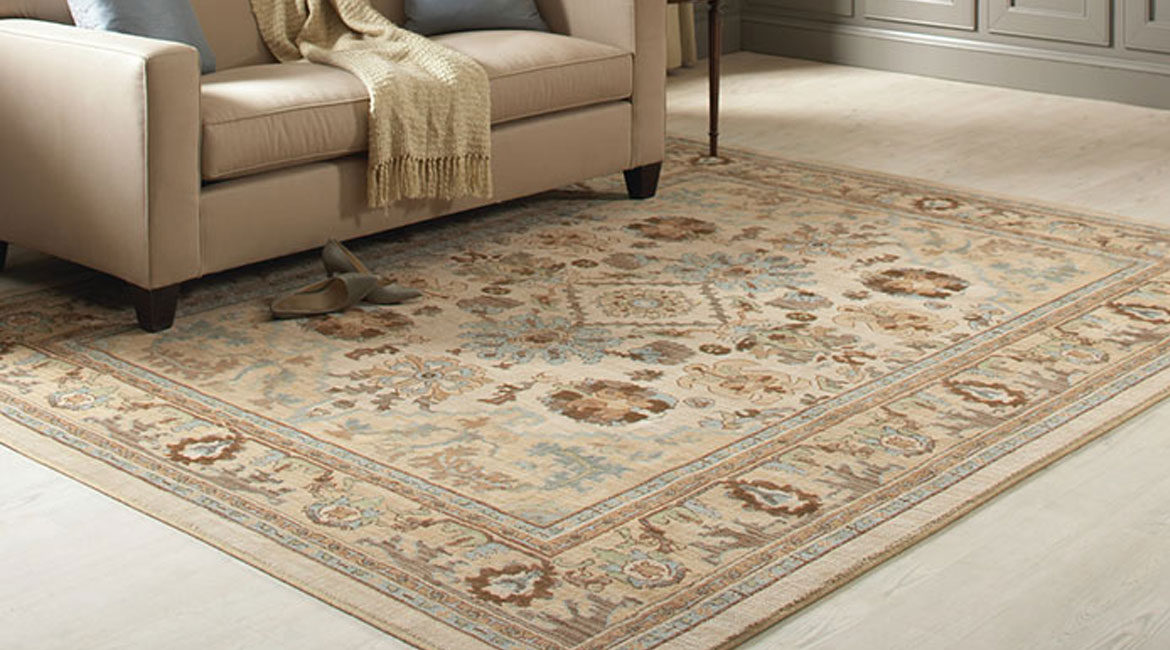 Dec
28
Difference shapes of Carpets of New Year 2018
December 28, 2017
0 Comment(s)
Do you know that what is most important accessory for your home, Is that furniture, Bed sheet, Curtains? No- These are not very important accents for the winter because a cold surface is 100 times more dangerous than your bed or sitting place in winter. Our foot is only a body part which directly touches the surface and I don't think that anyone wants to put his/her bare feet on chilled surface. For providing warm and cosy touch and give a comfortable atmosphere to your home, use a handmade carpet. There are so many benefits of using handmade area rug. For example, a child loves to play on ground but this is not possible due to the cold surface. By using a handmade carpet, you can give a cosy and warm touch to your surface and your child can enjoy on it. You can sit on the carpet in winter and can enjoy with your friends and family. If you have a pet then this is the most important thing and you should definitely buy a handmade wool carpet so that your pet can easily sleep or sit on it in this
Winter. If you have a pet and child then handmade wool carpet is a good choice because it has some features to hide stain and pet hair. This is hand washable so you can easily clean it.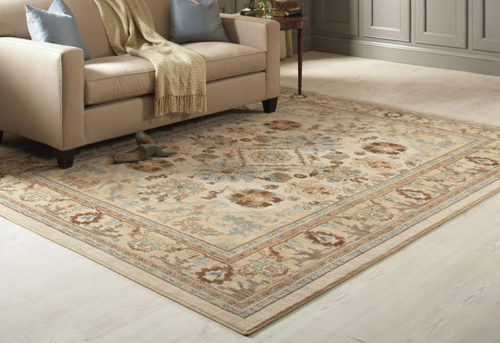 Different shapes of carpets:
Handmade carpet is most exclusive thing. It takes many months to complete. These are hand knotted carpets. Due to hand knotted and weaver hardship, handmade carpets are more expensive than other items like furniture or curtains. If you want to give an attractive and perfect look to your home in one time then follow the tips which I am going to tell you-
Find the right shape Carpet:
For finding the right shape carpet, you should know that where you want to place it. For example, if you place a round carpet below your square shape furniture and a runner below your round coffee table then it will look awkward. Select you carpet according to your place-
1) Rectangular shape carpet:
This is the most popular shape in the market. Most of the people love to buy carpet in this shape. Rectangular shape
carpets are available in various size like 2'x3' feet, 3'x5' feet, 4'x6 feet, 5'x7 or 5'x8 feet, 6'x9 feet, 8'x10' feet, 9'x12'feet. You can use a rectangular shape carpet for your living area, family room and in bedroom as well. You can measure your carpet size according to the space where you want to place it.
2) Runner Shape:
Runner is mostly used for the hall way, entryway, kitchen or for joining two separate rooms. These are also available in various sizes so you can select according to your preference.
3) Round and Oval Shape:
Using round shaped carpet in a home is the latest trends. Replace your rectangular shape dining table with a round or oval shape dining table for giving a unique look. It also covers less space than rectangular shape table. Place a round carpet below your dining table or place a medium size rectangular shape carpet below the table and put a circular shape carpet on the dining table. You can use circular and oval carpet for the coffee table, round dining table and on entryway.
4) Square Shape:
If you have a square shape room and want to cover the entire space then you can buy a square shape carpet. You can also use it for your living room.
So these are the shapes in which you can buy a gorgeous handmade carpet according to your choice and requirement. After reading this article, I am sure that you will find your perfect carpet for decorating your living area in a new style which will give a classic and outstanding look this New Year.