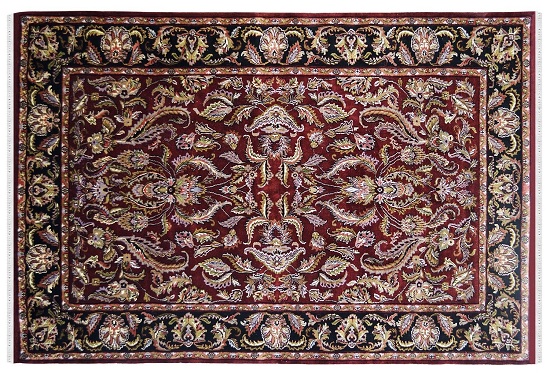 Jun
17
Fathers Day Gift Ideas 2020 that will last a lifetime
June 17, 2020
0 Comment(s)
With Father's day around the corner, although one can find ample options to surprise their dad on this special day, but making him feel on top of the world, with something that will last a lifetime is something else only. Apart from gifting the cliche, like flowers, shirts, men's accessories etc. why not invest in getting a gift for your father that he can perhaps cherish for a long time. So what could one possibly gift to their special father this fathers day 2020? Check out our expert advice from our professionals and get your hands on one of the below products that will make a mark on this Fathers Day Gifting Ideas 2020.
A beautiful Handcrafted Carpet
Nothing like choosing from a wide variety of fine handmade carpets and surprising your dad with something that can be passed on from generations to generations. One can opt for a wool or silk handknotted rug and depending on his taste, one can either go for a traditional carpet or a modern rug. In a nutshell, a good quality handmade carpet easily lasts for 30-40 years, so why not gift a beautiful piece to him this Fathers Day 2020.
A Piece de Resistance
If you come across a magnificent, piece de resistance carpet which is truly "one of a kind" just like your father, why not pick this something special for him and make him feel on top of the world. A "Piece de resistance" is something that can never be replicated and is truly unique. Check out this magnificent handmade carpet which could possibly be an option to gift your father, this Fathers Day 2020.
Custom Order as per Specifications
Why not create a special handmade custom rug for your dad, this Father's day 2020 according to his interests/hobbies. This would be a great unique idea. For instance, if he likes chess, get a black and white rug made. If he likes sports, get a rug made with a football or something, as per his taste and interest. This would really surprise him and would be a perfect fathers day gift.
Antique Piece
A lot of dad's like to collect art pieces and unique collectibles. Search for rugs online or offline and one can get lucky if one comes across a unique antique carpet. This would be an ideal gift since Antique carpets are something that last a lifetime and can easily be passed on from generations to generations altogether.