Oct
06
Five Quick DIY Tips to Decorate Your Home This Diwali
October 6, 2017
2 Comment(s)
The festival of lights, Diwali is always the most anticipated festival of the year! This is the time of year when the street stalls and stores are full with decorative items such as candles, Diya, light bulbs, handmade flooring carpets etc. With the celebration of God Ram's return home, we welcome Goddess Lakshmi in our homes and celebrate it by exchanging or giving the gifts to each other.
Diwali is just about to come and most of us are already busy to decorate our home for this festival. In the autumn, I get a desire to do something special with my place and the fragrance of jasmine recalls the memories of my childhood in this happy festival again. For me, this is the festival of light and for making my home more beautiful than other casual days. Apart from this, it is a great time to shop my favorite items or accessory at very reasonable price because many companies provides the big discounts, sales and offers on products. You can take expensive things at very cheaper price. This is the best time for buying a handmade area rug and heavy furniture for your home. To make sure that your home shows all the features of the festive season, I am going to provide some easy tips-
Decorate your entrance more than ever: – There are so many ideas to decorate your entrance like using lights, flowers etc. But this is special day so that you should try something special. So take a large pot and fill with water. After that put some a beautiful flower in it. Make sure that flower should be visible from outside. After that put some soil lamp in that flower pot.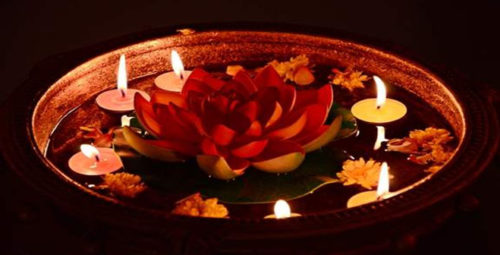 Use fresh flowers where you can: –
To allow fragrance to seep within the 
wall
of your house during 
this day
, keep flower arrangements
 in vase
 and put it on your table in living room. You can also put flower pot with fresh flower on the dining table.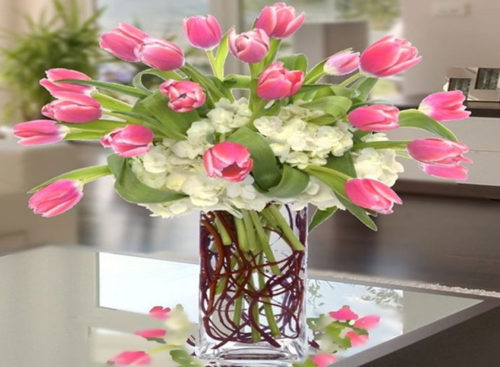 Lighting: –

 For the lighting, you can use tea light holders. This is not necessary that you buy a new holder. If you have old one then you can use it. You can also decorate it yourself. Redecorate your old tea-lights with acrylic paint and glitter before placing them around the house. There are so many ways to provide beautiful lighting to your home. You can search better option and fashionable lighting accessories online. You can take multi color net bulb and decorate your home wall with it.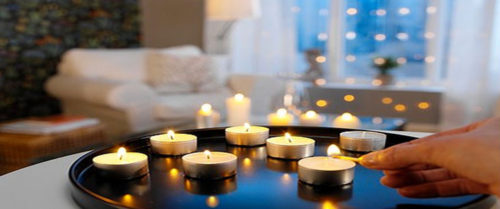 Place a beautiful rug: –

 There is no  better option than a handmade carpet for decorating a room surface. I am a big lover of soft, warm textured or hand-woven carpets in cotton, wool or silk. I love how they feel under my feet, especially when I put my feet on the surface during winter. The rugs do not always cover the entire floor; you can take any size carpet according to your room space. If you don't have enough money then you can take 

hand knotted woolen carpet

 instead of silk carpet. You can also take simple cotton or jute carpet and dhurries. Place your rug horizontally or vertically anywhere, where you want to give some definition or just to make a sit-in more exclusive and attractive. It is also the weather to welcome guests at home and may include the warm touch under the foot.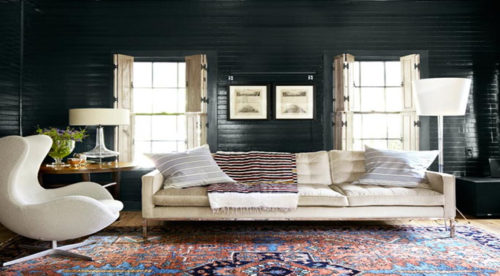 Other Accessories: – In other accessories, you can use beautiful curtains, decorative pillows, beautiful colors etc. for enhancing the beauty of your home.
These above ideas you can use for decorating your home in this Diwali.