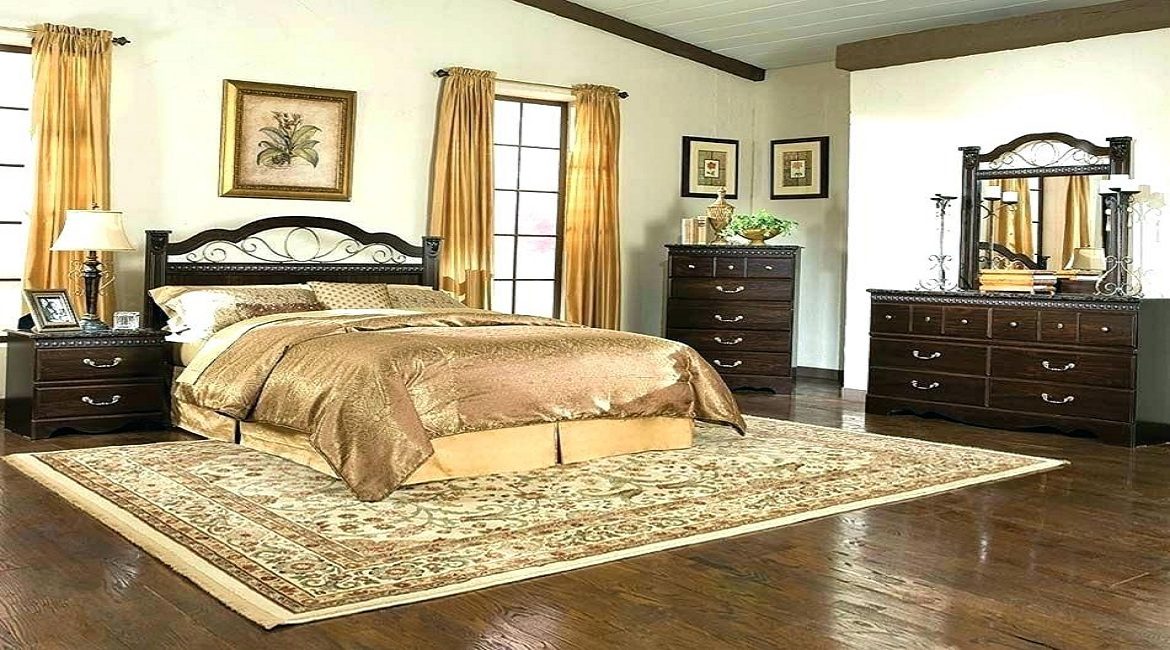 Aug
16
How to match your ceiling with floor using a handknotted carpet
August 16, 2019
0 Comment(s)
Handknotted area rugs are made in traditional as well as in modern pattern. It doesn't matter that you have a modern interior or a traditional décor; you can easily select your carpet from handknotted category. Color is the second factor which is a consideration in choosing a rug for your space, but variables like pile, material, and pattern are also important.  Let's look at these variables to help you make a rug choice you'll love in your home and which will perfectly match with your room ceiling area. In handknotted technique, you can find silk material carpet and wool carpet also. Silk area handknotted carpet is ideal for a low traffic area like you can place it in a bedroom, a living room and a guest room as well. But you can place a wool carpet anywhere indoor or inside of your house. This is ideal for a low traffic area as well as a high traffic area.
Selecting a perfect carpet is more important than matching it with ceiling area because you can repaint your ceiling but can't buy a rug always. So, consider the existing elements in the room like furniture color, perfect size, and style of rug, texture, and material.
Majority of the people love to place a rug which contains a similar color of the ceiling area. I am going to tell you about four styles which you can follow to perfectly match your floor carpet with the ceiling of your room. 
A rug for white ceiling: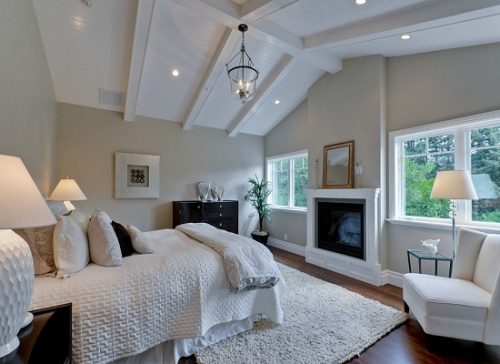 People love to paint the ceiling part in white color because it helps to emit heat outside in summer, provide a clean look, and also help to show a small room as the large one. If you have a white ceiling then you can put a white or ivory carpet on the floor but make sure that it should be a low traffic area. You can use this type of carpet for a bedroom and a guest room. This is not ideal for the family room and a living room. Instead of wool, you can buy Moroccan carpet if you want to shop it in the budget.
Gold and Ivory: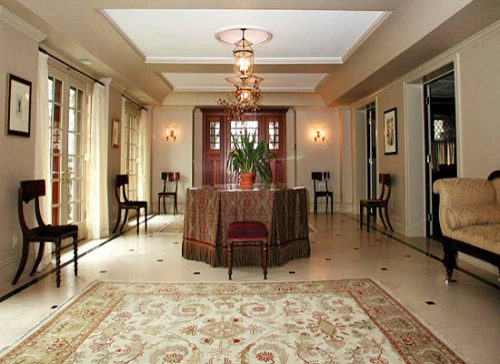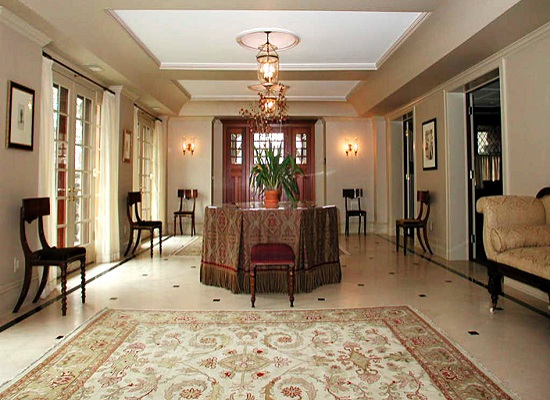 If your ceiling contains gold and ivory, both colors then you can easily get a rug in the same combinations. Rather than, also check the color of existing accessories. If you are matching your floor area rug with ceiling then I recommend you to choose contrast color furniture.
Contrast Color Area Rug: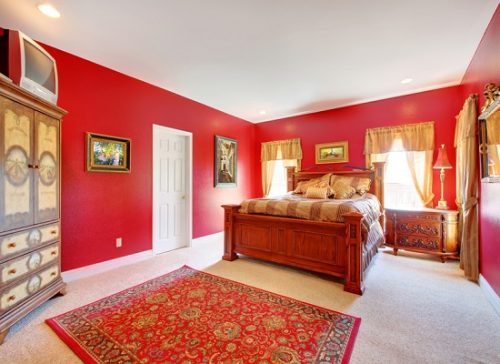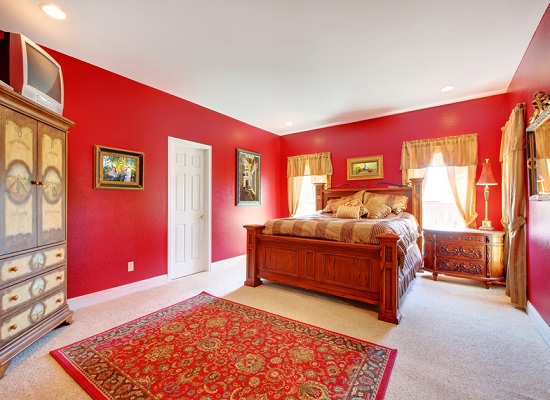 Sometimes, some people don't want to place everything in one color scheme because it looks very congested. There are two rules- Ceiling and carpet in same color but the wall color and furniture are in different colors. Wall and rug color is same and ceiling color is different. Like the below image, you can shop a rug according to your room wall and which is totally different from your ceiling. In below image, the wall and carpet are in red color and the ceiling is in white color but it gives an awesome look to the room.
So, the above method you can follow to decorate your home with perfect ceiling and floor area rug which will add charm to your living space. 
Read More: HOW INDIAN CARPETS REPRESENT INDIA THIS INDEPENDENCE DAY 2019