Apr
10
Interior Styling and Home Decoration Tips and Tricks
April 10, 2017
8 Comment(s)
If you love to decorate your home by choosing color, arranging furniture and by playing around with other home décor things then it means you have an eye for interior design. Before decorating your home, suppose that your home is like an empty canvas and you want to decorate it in your own way then you have an opportunity to decorate your room; personalize it according to your choice. A room can show your lifestyle and your choice also. Whether you're tired of your old space or you're moving into a new one, decorating it is imperative to adding coziness and charm.
Use wallpapers and paint your wall: – Colors always convert a simple room into a new modern look and in interior style, this is very important. Marble tiles are expensive and reflect royalty. But some people can't afford them. In this condition, painting your wall is very easy and quickest way to freshen up the look and add a bit of interest. Choose color according to your personality and which fits the space. If you are a happy camper and fun loving person, you can consider golden yellow and green color. If you love calmness and serenity, you can use shades of gray, blue, and pastel colors. Colors are not permanents so don't be afraid to use it. Continue the experiment until you find the look you like and love.
If you don't want a single color for all your room then you can also use different bright colors for different rooms. You can use wallpapers in place of marble tiles because wallpapers are less expensive as compared to marble tiles. These are not permanent so you can change it when you want. You can use wallpaper with the patterns like floral pattern wallpaper or something else according to your choice otherwise plain wallpaper is always best. If you don't have time to paint your entire room, you can paint a single wall in a room typically one that gets a lot of attention, a bright or cheery color that matches your décor.
Decorate home with new furniture: – If you have old furniture then repaint and clean those otherwise for decorating your home try to get new furniture. Furniture is arguably the most important aspect of decoratinga home.
Adding Decorative Accessories-: Some decorative accessories can convert your dull room into an attractive room. You can decorate your wall with hang artwork, paintings, and posters. Choose a selection of artwork and prints in complementary colors and themes such as some favorite-framed photos of your memories or something related to nature. You can hang ringing bells close to your room.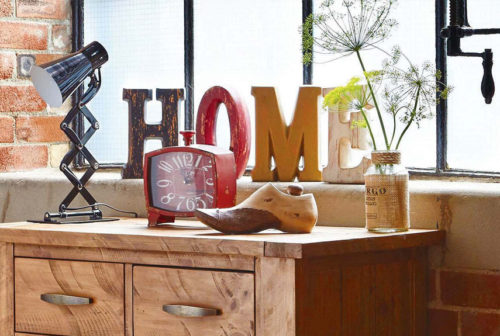 Decorate your floor with beautiful handmade carpets: – Flooring is the main portion of any home. Now it's time to decorate your home with beautiful handmade carpets. Handmade carpets are available in many designs and color combinations. You can select according to your interior model such as traditional or modern. Before buying a handmade carpet online, always decide the place and size. So you can easily decide the material. You can also select color according to furniture and wall color.