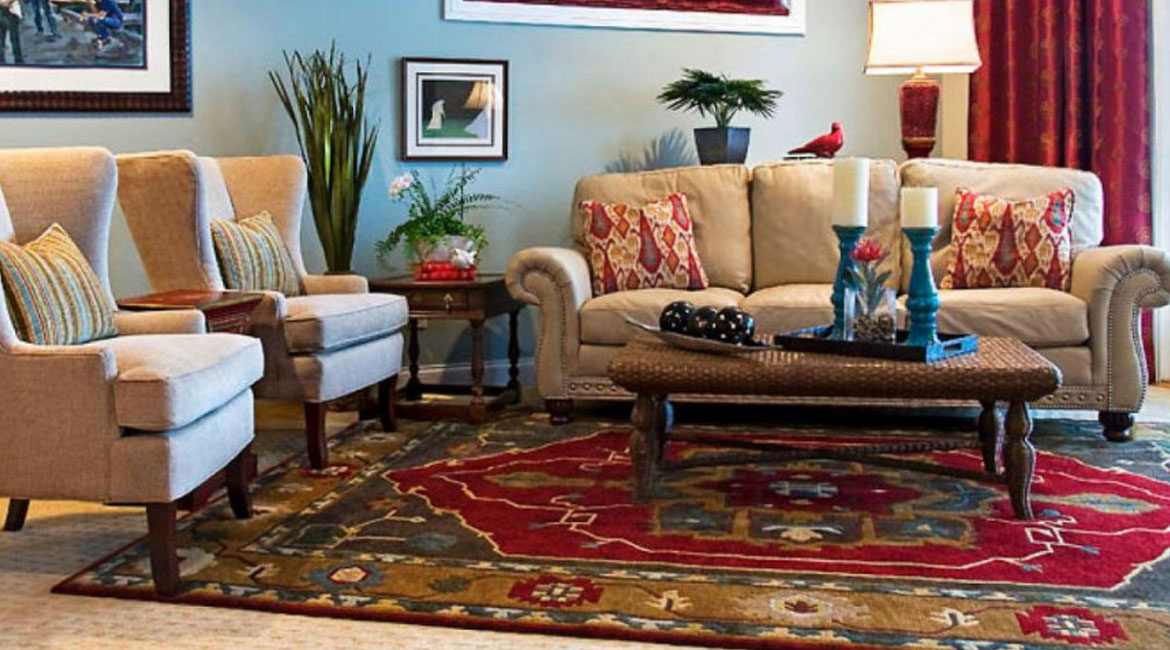 Apr
05
Why does a Quality Indian Carpet Go Hand in Hand with Today's Home Decor?
April 5, 2018
2 Comment(s)
Indian handmade carpets are known for its intricate design and pattern. There are so many companies in India which sell handmade Indian carpets in pure silk, pure wool and finest quality of the cotton material. If we talk about the places which are especially famous for weaving handmade carpets worldwide are Bhadohi, Kashmir, and Agra. As we know that handmade carpet is the most exclusive and "One of a kind" handmade accessory for a home. The origination of handmade carpet is Persia. The trade of carpet weaving started when Babar came to India and was disappointed with the lack of luxury here. He brought some weavers from Persia to teach the Indian people how to wave a carpet. I am going to tell you that why Indian Carpet is famous worldwide and what are the specialties of this?
Reflection of traditional arts:
Hand-knotted traditional carpets are the best reflections of the ancient people. The design of hand-knotted carpets has been inspired by nature. Handmade Kashmiri carpets are well known worldwide. The carpet industry is one of the oldest and most popular industries in India. India has always been an ancient legacy of carpet weaving.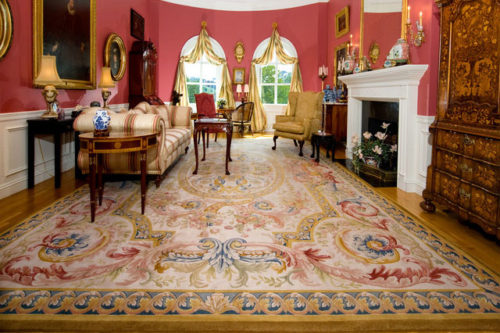 "One of a kind" designs:
Handmade carpets are woven in several design patterns like Kashan, Hamadan, Qum, Ardabil, Tree of life etc. and these designs have been originated from different countries like Persia, Iran, Afghanistan etc. But Indian weavers modified it and made carpet accordingly that's why Indian Carpet contains "One of kind" design patterns. Handmade traditional carpets contain very tiny motifs with vibrant colors. Indian carpets are also woven in Modern style. The pattern is also an integral part of the hand-made knotted carpet.
The material of Indian Carpet:
The common materials used for weaving carpets are wool, cotton, and silk. Wool has always been the basic materials of the knotted carpets. Sheep wool, lamb's wool camel, and yak hair also sometimes used, depending on the center of manufacturing of the carpets. Handmade traditional carpets are also woven in pure silk material which has been exported by China. For Example, handmade Kashmir carpets are mostly woven in silk material which is also known as Kashmiri silk carpet.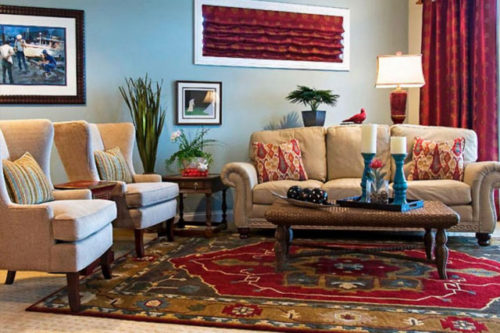 Colors of Indian Carpets:  
Different colors signify different meanings. In short, dyes play an important role in carpets productions. Most of these dyes are derived from natural pigments. "The colors are all important to the production of a good carpet. Weavers used natural dye process for fixing the color and giving an attractive look to the carpet. Hand-knotted Indian Carpet contains minimum 15-35colors in a single carpet. Modern carpets are woven in New Zealand wool with minimum colors.  Madder (Rubia tinctorium), which grows wildly everywhere and weavers can find it easily, was the most significant colorant of vegetable origin. Its root provides all shades of pinks and reds. Shades of pink were obtained by mixing the red color with grey color. Blue was obtained from the leaves of indigo plant. Greens were extracted from grass (kusa) and brown from the leaves of kikar tree. A solid yellow was obtained from the stigma of the cultivated saffron crocus, widely grown in Kashmir, Light yellow were extracted from turmeric. Due to the vegetable dye, handmade rugs are not harmful to kid and pet.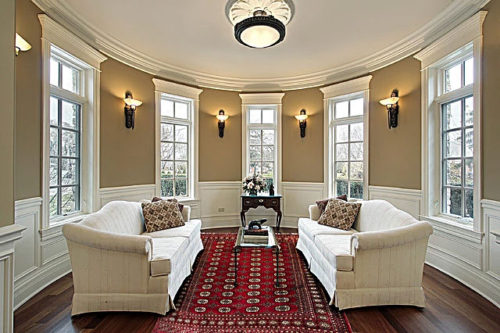 Durability:
Due to the handmade hand-knotted, hand-tufted and handwoven technique, Indian carpets are highly durable. You can use it from one generation to another generation.
Read More: WHY ARE KASHMIRI SILK CARPETS THE EPITOME OF LUXURY INTERIORS?