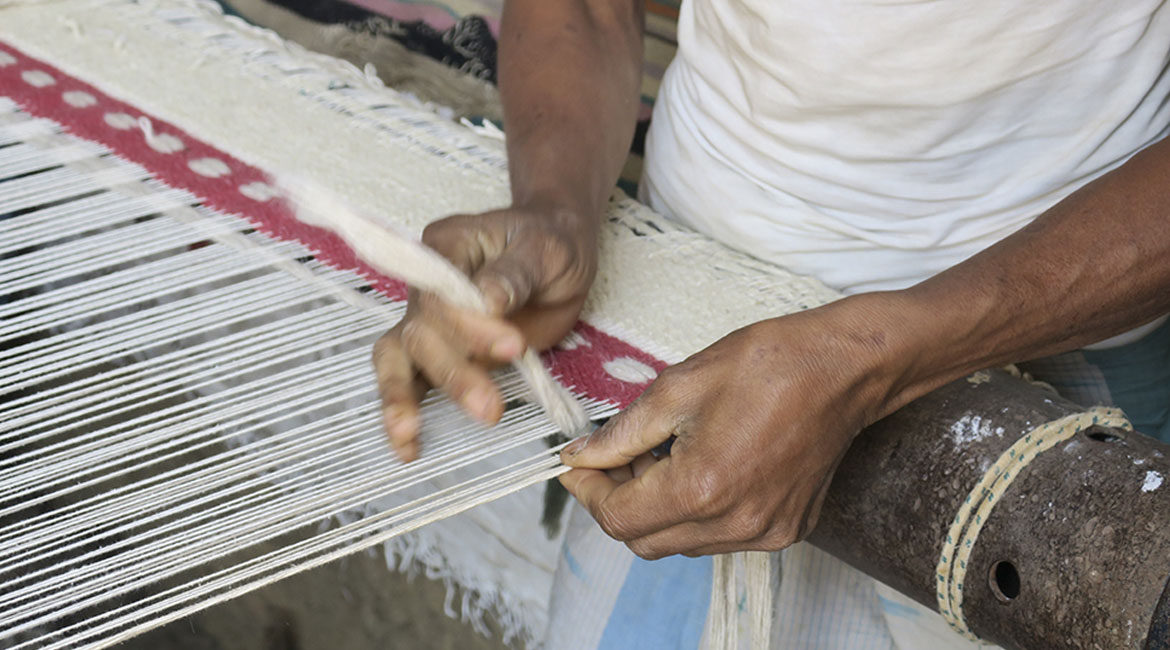 Apr
10
How to Spot a Good Quality Hand-Knotted Carpet which will Last for a Long Time?
April 10, 2018
2 Comment(s)
Hand-knotted carpets are hand-woven on handlooms. Handmade rugs are woven in three types of techniques and hand-knotted technique is the most important technique. There are many types of carpets available in the market but a hand-knotted carpet is only a thing which is last for a long time. I am going to tell you that how you can spot a good quality of hand-knotted carpet.
The material of hand-knotted carpet:
Handmade carpets are woven in natural materials like pure New Zealand wool, pure silk, cotton, jute, viscose Hand-knotted carpets may in a traditional style or in contemporary style as well but this is only possible in New Zealand wool material. If you want to buy a silk carpet then you will find it in a traditional style. If you want to check that the rug is made in pure silk or in artificial silk then pull a small thread from the rug and burn, it will produce the smell of burnt hair. It means this is pure silk. Many sellers sell artificial silk carpets and charge as the pure silk carpets. So you have to aware of this.
Weaving Technique: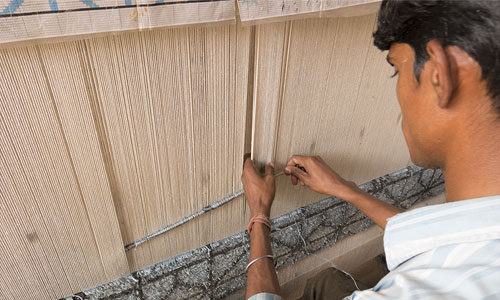 Handmade carpet is woven in three types of techniques like hand knotted techniques, hand tufted techniques, and flat woven techniques. Traditional carpets are woven in hand-knotted In this technique, weavers create a foundation of cotton or silk material (according to the need of customers) and after that use silk or wool material for creating the designs or top portion of carpet. This is called weft. This is also called interweaving process because this is woven using knots and piles.
Color-fastness of Carpet:
Hand-Knotted carpets are woven using vegetable dying process which is also known as a natural dying process. A handmade carpet contains fast color. If you want to check that it is a superior quality rug or not then rubs your hand on the carpet. If the carpet bleeds even a little bit it means this is not handmade carpet.
Pile and knots of carpet: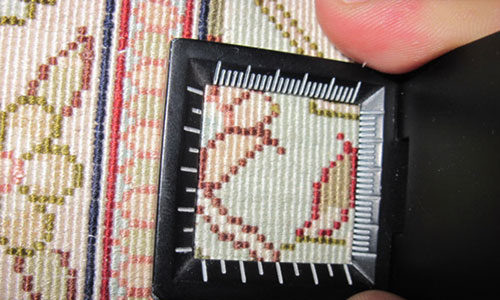 The price of hand-knotted carpets depends on the number of knots also. If a carpet contains high knots and low piles, it means the carpet is expensive. Two more things you can examine in a handmade carpet are the "knots per inch (KPI)" and the length of the rug's pile. Hand-knotted silk area rug contains very high knots because the threads of silk are very thin. A silk on cotton carpet contains about 324 knots per inch and silk on silk carpet contains about 576 knots per square inch. Once you have determined how the rug was manufactured, knowing the number of knots contained in a single square-inch can help you evaluate the manufacturing time period. Because handmade carpet takes minimum 3-12 months to weave (depends on the size of carpet).
Check the back of carpet: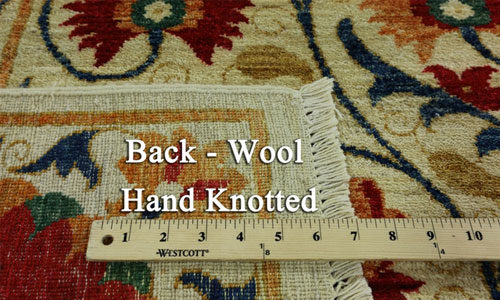 If you don't have much knowledge about handmade carpet then you can never identify the difference between machine made carpet and handmade carpet. For identifying it, you can check the back part of carpet. If the carpet contains uniform piles it means this is not handmade because the handmade carpet cannot contain the uniform piles due to handmade.
After checking the above points you can find the best quality hand-knotted carpet for your home and can revive the décor of your living space.