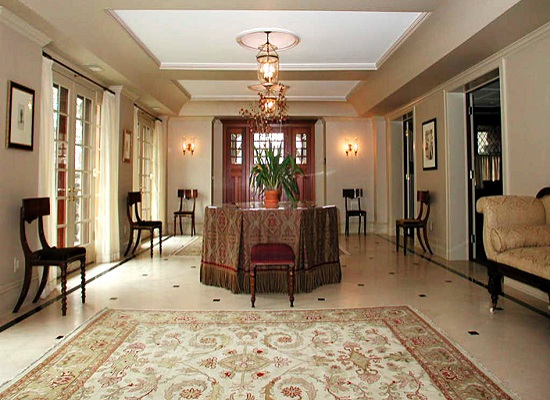 Apr
16
Tips to find the Best Handmade Carpets and Rugs Stores
April 16, 2020
0 Comment(s)
Let's be honest, we don't buy luxury items such as handmade rugs or carpets very often. It's something that is valuable and precious that can be passed on from generations to generations, over the years. In a nutshell, buying a beautiful handmade carpet is certainly not like purchasing groceries from a super market. A lot of factors have to be taken into consideration, prior to making that big purchase. As a layman, it might be hard to ascertain various factors to consider, prior to investing in a wool or silk carpet. Here, we have enlisted all the major tips and tricks to take into account before buying a handknotted carpet or rug.
Do your own Research
So prior to simply walking into a random store based on some advertisement that you saw online/offline, do your due diligence. Read about the store and make sure its not some tourist trap. Usually tourist shops and so called those "affiliated with the government" are all scams. They lure tourists and customers with "50% off", "closing down or liquidation sale", avoid such stores at all cost.
Ask for Referrals/ Recommendations
Once, you have narrowed down on a few genuine carpet stores or reliable rug shops in Delhi or wherever you are looking to by, it would be wise to ask for referrals or recommendations from local people who are actually the best advisers when it comes to finding something local. It doesn't necessarily have to be a carpet store, it could be restaurant recommendations/ clothing store options as well.
Check out Online Reviews
Checking out google reviews or trip advisor reviews are the two most reliable resources to check and verify the authentication of a Carpet Store. One will atleast get an idea about its authenticity and can gauge a lot about the Carpet shop's reputation or goodwill. Apart from that, checking social media presence and reviews is of prime importance as well, in today's digital age.
Make an Appointment
Once, you have successfully short-listed the best rug stores or carpet showrooms in Delhi or anywhere else, it would be wise to call up the store and seek an appointment since as we have mentioned above, buying a rug or a beautiful wool rug or an antique carpet requires patience and it is advisable to spend a few hours at the store to see their collection and as per what you are looking for. Hence, calling the store before hand and scheduling an appointment would be wise.
Question them
Once you have reached the store or carpet showroom, tell them what exactly you are looking for. What kind of carpets, colors, sizes, material and perhaps your budget as well as the price of carpets varies and depends on a variety of factors. A true and genuine carpet store, will patiently answer all your queries.