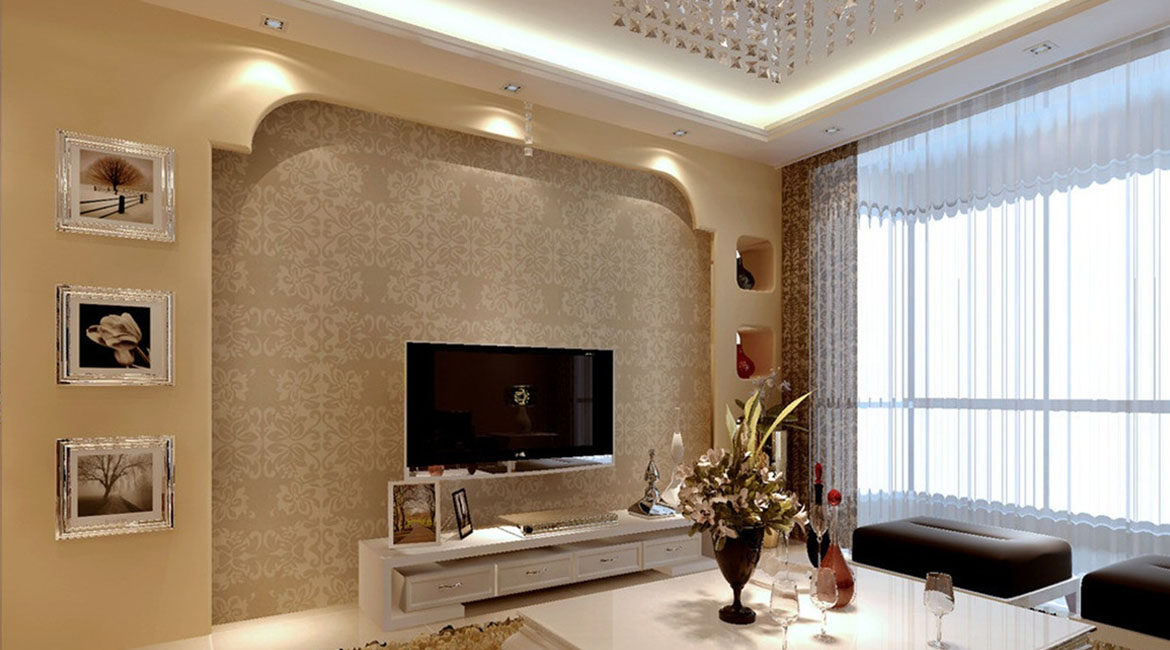 Apr
14
Top 4 blank wall solutions to enhance the home décor
April 14, 2017
1 Comment(s)
Wall is a very important part of any home interior and it is our responsibility to make it attractive and magnificent. You can decorate your wall with some small accessories by putting the same in a beautiful manner.
Decorate your wall with beautiful art paintings-: This is the simplest and most beautiful idea to decorate the wall. You can add some of your favorite framed pictures and also some memory images such as any festival calibration picture, any tour memories or family photographs etc. You can also use some beautiful art paintings like any large forest paintings or any other scenic paintings. Let's bring the outdoor nature to your room. The living room should include a large window that shows the magnificent view of the outdoor area. So collaborate your room with nature by adding some small butterfly prints on a blank wall. Bright colors always provide a new look and coordinate perfectly in the other accessories in the room. You can add some gridded work to add charm to your room like taking some wooden frame and customizing them with beautiful art like something related to plants etc. Decorate a blank wall by filling it with a collection of small prints. You can make an art gallery or make a grid of images in a heart shape.
Decorate wall with carpet wall hangings:
This is also a beautiful method which you should implement to magnify the beauty of your wall.
Beautiful handmade Carpets
cannot only be used wall hanging. There are so many carpets available in the market in different design and color combinations. You can select the best carpet for your home. Before selecting a carpet for wall hanging, you should know the size and color combination. As we know that beautiful handmade carpets are heavy in weight so you have to measure and prepare your wall for hanging carpet. Always consider the length of carpet is bigger than the width of your rod and the color of rod should be the same as the color of the carpet.
Hang your rod anchors to the wall through drill machine and screws. Hang your rug through a casing. "Casing "is a long, banded stripe of fabric which supports the rod when the rug is mounted. This is only a method which equally distributes the weight of rug on the length of the rod. This is a secure way to hang a heavy carpet. You can hang any size of carpet by using this method.
  Decorate your wall with different colors-: If you have time and really want to change your home interior, best is to recolor your wall. You can also add some geometrical pattern or floral pattern to your wall. There are so many options for coloring your wall. If you don't have enough money to buy all new accessories like furniture, carpets etc. then you can select a color on these. The combination of light blue and white is the best for any home interior and it
  gives a natural charm to the walls.
Climber Plants: – This is a modern way to decorate a wall. You can use climber tree in a different color for decorating your wall. Most of the people use pink and green color plants. It also gives refreshes to your home. Hence, with the above-mentioned ideas, you can finally spruce up your wall with decorative stuff, art, and carpets.