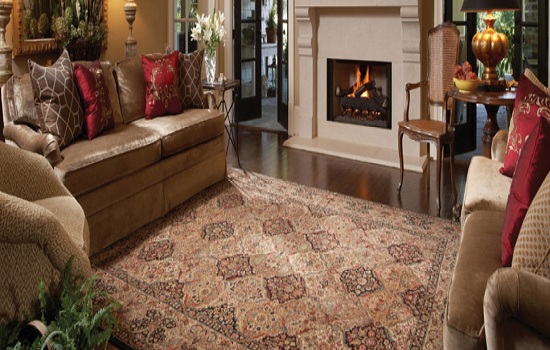 May
30
Where to Buy Authentic Handmade Carpets and Rugs from?
Since with the whole world has been affected by the Global pandemic, it's about time we re-think about how we buy and invest in things. One should certainly be conscious about their buying behaviour. One should not impulsively buy things and think about long-term. For example, handmade carpets are one such item that is an investment since its value appreciates over a period of time. The same can easily be passed on from generations to generations altogether and are considered as memorabilia. However, the question lies in the fact that how and where should one buy authentic handmade carpets and rugs from?
Yak Carpet is considered as the Mecca for handmade rugs and carpets for customers worldwide. Built upon a foundation of trust and integrity, Yak Carpet is a pioneer in fine quality Silk and Wool carpets and was came into inception in 1976 by Mr. Harash Talwar who is our Founding Chairman. With the high level of satisfaction that customers have with all types of products, most of them further recommend Yak to their friends and families. If these are not enough reasons to get your priceless carpets from Yak, let's dig deeper.
Once you get in touch with Yak, you instantly know you are at the right place. They provide in-depth information about all their products and give a lot of information which customers elsewhere would find it hard to get, at any other place. Being pioneer's in their fields, customers build a trust and a relationship.
Yak's primary aim is to educate a customer. They strive hard to educate a client about various types of carpets, how to count the number of knots in a carpet, origin, how a carpet is made etc. They are knowledgeable which is why Mr. Talwar is known as the Carpet Maven of the industry to customer's worldwide. Knowing what one is buying is really crucial before investing in a beautiful wool or silk carpet and Yak Carpet is the only place where one can find reliable information as well as learn on the go.
Many tourist shops and other carpet stores jack up the prices of their products and then provide a heavy discount. Whether one buys or not, one can always expect to get a fair trade at Yak Carpet. Their prices are reasonable and not hiked up like other places. Most importantly, given their high quality carpets, it is very hard to find such a vast collection of fine, handmade carpets elsewhere nut if at all available, they will cost much more.
Yak Carpet has a wide variety of fine handmade traditional and modern rugs. If one is looking for something contemporary, one can easily go for a modern carpet or simply get one custom made. All their products are handcrafted in the finest material by their talented weavers and artisans.
Excellent Customer Service
Its not that, once if a customer has bought a carpet and will now be forgotten. Yak Carpet is known to provide after-sales customer service as well which is why clients come back to Yak even after 10, 15 or 20 years. On the other hand, other stores do not bother about their customers once they have bought a carpet, unless you need another one.
Hence, with the above mentioned facts and reasons, it would be more than safe to say, why Yak Carpet is the indisputable place to buy fine handmade rugs and carpets online or offline. For more info, please contact Yak Carpet.