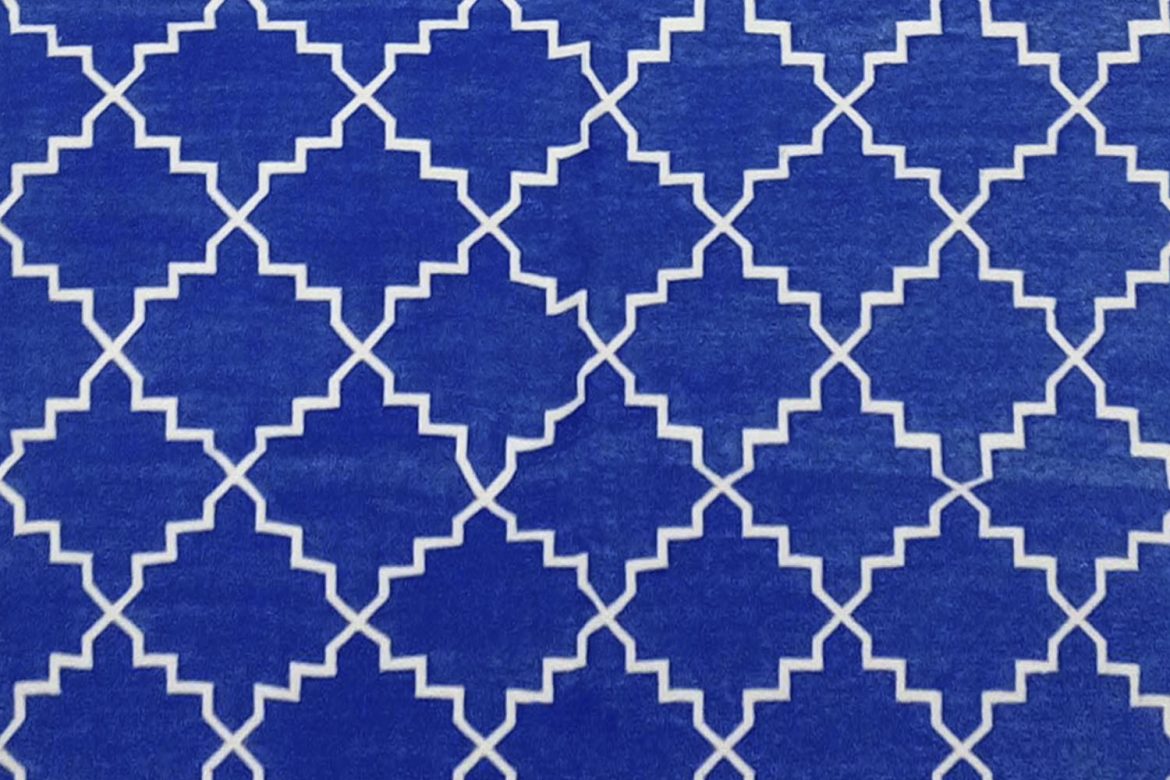 Apr
02
Why are Cotton Dhurries Ideal for your flooring this Summer 2021
April 2, 2021
0 Comment(s)
The summers have already set in many places and this is the time of the year when we look for everything colourful and lightweight for home décor. The summer vibes are best represented through vibrant colours, natural fabrics and overall light décor. Cotton Dhurries are such rugs that fit in all these criteria easily. If you are looking for something comfortable, colourful and traditional to cover the floors during the summertime, the dhurrie is a great option.
Easily maintained, colourful and bold patterns, versatile in every décor theme- the advantages are countless. Here we are listing a few reasons to shop handmade dhurries for your home this summer:
Dazzling colours and patterns
A striking feature of the handmade dhurries is the colour combination and the bold patterns. They are not subtle and yet they blend so well, that the overall design is very catchy and sophisticated. Usually, the cotton dhurries feature bold stripes or geometric designs which come in striking colour combinations. They are designed such that the right dhurrie rug can strike the perfect balance in the colour combination in your room.
Reversible
The flat-woven dhurrie is reversible which is a great advantage for many homeowners. You can simply turn over the rug when one side becomes dirty from daily traffic. Similarly, if there is a stubborn mark from spills or any other form of dirt, you can simply flip over the rug and it will look brand new.
Easy maintenance
Dhurrie rugs are the easiest to maintain among all the variety available today. Since they are lightweight and made from natural fibre, the cleaning procedure is very straightforward. Vacuuming the rug regularly will prevent too much dirt from settling in. once in a while, send it for professional dry cleaning and you get it back as good as new. You can also use mild detergents at home to clean it gently and ensure its colour is retained.
Affordable
The dhurrie rugs are comparatively affordable when you take into consideration the different types of rugs available today. Not only that, it is made from a natural fibre and breathable and beautiful. You can also buy dhurrie online at rebated prices and save even more and get the best value for the money you are spending.
Very durable
The foot traffic, children and pets in the house and exposure to natural elements are some of the prime reasons behind the wearing down of most rugs. Hence, one has to be cautious about these factors while choosing a rug for their home. But with dhurrie rugs, you can keep all such concerns at bay as the weave is very tough and so they are more resistant to all kinds of elements that can otherwise cause damage.
No shedding
A flatweave dhurrie is made from warp and weft threads and hence there is no wool or plush surface which tends to shed the most. Hence, they do not attract many allergens, do not grip too much dust and the shedding is almost negligible. A household with members who are allergic to dust and pollen will find this rug perfect.
Dhurrie rugs are traditional Indian cotton rugs with bold geometric patterns and vibrant colours. Its striking characteristics along with the features mentioned above, make these rugs ideal for almost every home during all seasons including the summer.