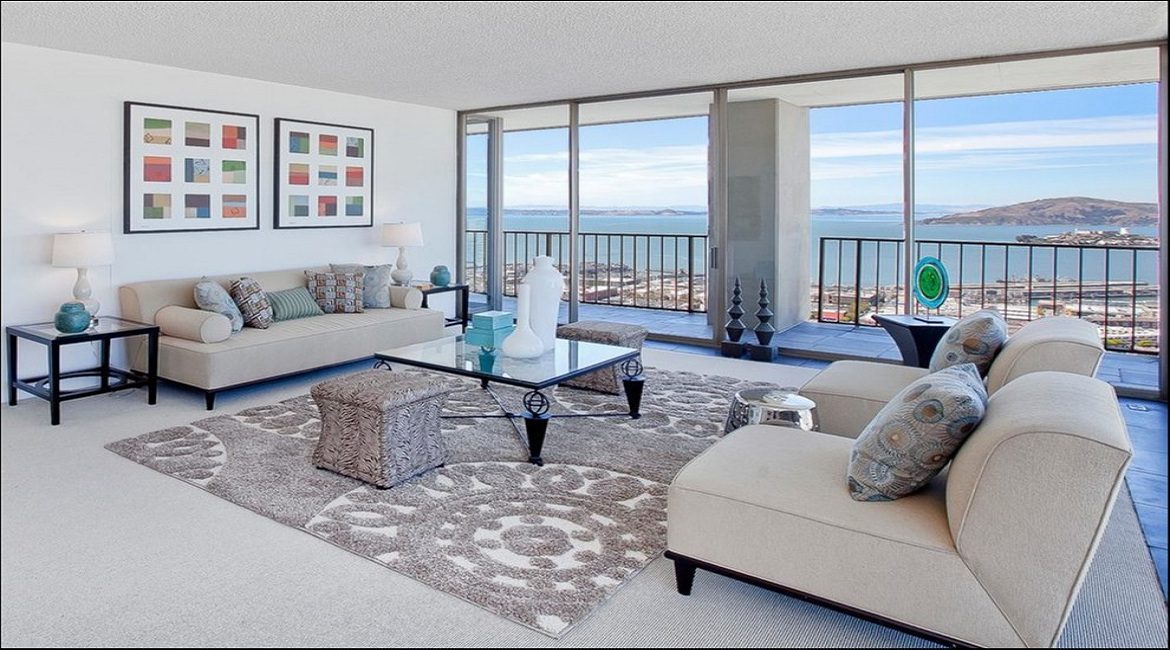 Aug
19
Beginners Guide to Handmade Carpets for a Contemporary Home
August 19, 2019
0 Comment(s)
For the handmade carpet, there are the more than a thousand options. Handmade area rugs are made in different types of designs, color combination, sizes, style, etc. There are three types of carpet like handknotted carpet, handtufted carpet and flat-woven dhurrie. A contemporary home is more familiar with modern interiors. For the modern home decoration, you can shop wool and cotton rugs because silk area rug is not made in modern design. If you want to give a shining touch to your décor then you can shop a sari silk area rug.
Handmade carpet price depends on many factors like material, color combination, size, weaving technique, etc. It is a high ticket item. So, before spending a lot of money on a rug, you should know about at least beginning guide about handmade carpets. So, find below tips which you can follow to shop a rug for your contemporary home.
Find out the interior style:
There are so many styles which you can choose for your home like modern, contemporary, traditional, bohemian, etc. but if you want to decorate your home in contemporary style then first see the existing items in your home. Those all are should be in a contemporary style.
Size of the carpet:
This is the most important thing which you should confirm before going to shop. Decide the furniture position like in what way you want to put your furniture in your home and where you want to place your rug. After that, measure the space where you want to put your rug. If you want to cover the entire space then leave 3-4 inch space from wall otherwise carpet will fold form the sides and corners and it also absorb more moisture from a hidden part of the wall.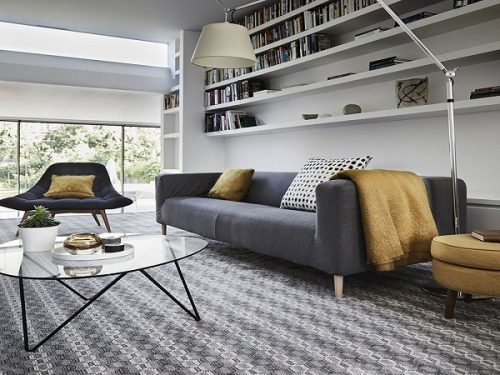 Color combinations:
After deciding the size and style, its time to find out the right color of the carpet. Consider the furniture color, paintings, wall color, and ceiling color and take accordingly. For the contemporary, light color carpets are the best. Make sure that furniture and carpet should not be in same color otherwise it will mix and match and you cannot use your rug as a focal point.
Design of carpet:
For the contemporary style home décor, you can shop a rug which contains a geometrical pattern or erased pattern. Handmade modern carpets are made in these designs. In a geometrical pattern, carpet contains lines, hexagonal, triangle, squares, ovals, etc.
Use Layer Carpet:
This is a new trend for providing a contemporary look to space. You can put your old carpet on the floor if you have any and shop only a new small carpet in different material like cotton or on jute. In simple word, both carpets should not be in same color and material. It should be different from each other. So, take a new rug which you want to put on upside and place it on the old one. In this way, you don't need to spend a lot of money because you can use your old one also. So, find the above guideline which you can follow to shop a rug for a contemporary home.
Read More: HOW TO MATCH YOUR CEILING WITH FLOOR USING A HANDKNOTTED CARPET