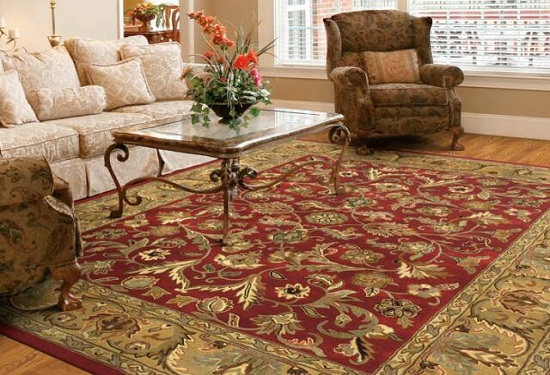 Apr
29
FAQ about Area Rugs and Carpets that no one will ever tell you
April 29, 2020
0 Comment(s)
Which country makes the best carpets?
Handmade carpets were originated from Persia (Iran) and it started more than 2000 years ago. Nowadays, there are so many countries which provide exclusive handmade rugs and carpets worldwide like Pakistan. China, India, Afghanistan, etc. But if we talk about the country which makes the best carpet then there are three main countries – Afghanistan, India, and Iran. Afghanistan is famous for the real Afghan carpets and Iran for providing "One of a kind" Persian carpet. India is famous for providing wool area rug and Kashmiri silk carpet worldwide. Kashmir silk carpet and rug is known as the best carpet worldwide. It is made in pure mulberry silk and cotton material.
Why are Persian carpets so expensive?
Handmade Persian carpets are made in Iran which is the origination of handmade carpets and rugs. Persian carpets are made in pure natural material (mountain wool or New Zealand wool and cotton). Persian area rugs are made in traditional designs like Kashan, Ardabil, Floral, Medallion, etc. Persian area rugs contain "One of a kind" design pattern. It is entirely hand-woven which is made using Handknotted technique and it takes several months to weave that's why it is expensive.
Which country is the largest producer of handmade carpets?
India is one of the largest and best countries to produce handmade area rugs worldwide. It started when Babar came to India from Persia and saw the lack of luxury. He established first carpet weaving center in Agra. He also brought some weavers from Persia for providing training to Indian Weavers. Handmade Indian rugs are mainly made in pure New Zealand wool and cotton material. Kashmiri silk rug is made in pure mulberry silk and cotton material. This is made in two types – silk on silk and silk on cotton. In silk on silk, warp and weft both are in silk but in silk on cotton, warp is in cotton material and weft is in pure mulberry silk. Chrome dye is used for providing vibrant colors to such carpets.
Which city is famous for carpets?
For making "One of a kind" handmade area rug there are few cities which are very famous like Kashan from Persia, Kashmiri from India, Varanasi from India, etc. Mostly,a handmade Persian area rug is made in Kashan city which is situated in Isfahan province Iran. The design of carpets is inspired by the nature and the design of homes and palace. Uttar Pradesh in India is also known for producing a large number of woolen carpets worldwide. They use pure New Zealand wool and cotton material to make traditional as well as modern rugs. Kashmir is called the city of carpet haven just because of beautiful nature and it is situated in India. Weavers try to represent the beauty of nature on the carpet and it is known as the most exclusive area rug worldwide.
Are Persian rugs a good investment?
Yes. Handmade Persian rugs are made in pure natural material and it is a long lasting product. The cost of Persian carpets increases as time elapses. Such carpets appreciate in value over a period of time. Old carpets are always more expensive than new carpets because it gives an antique look and represents ancient living style.
Also Read: TIPS TO FIND THE BEST HANDMADE CARPETS AND RUGS STORES