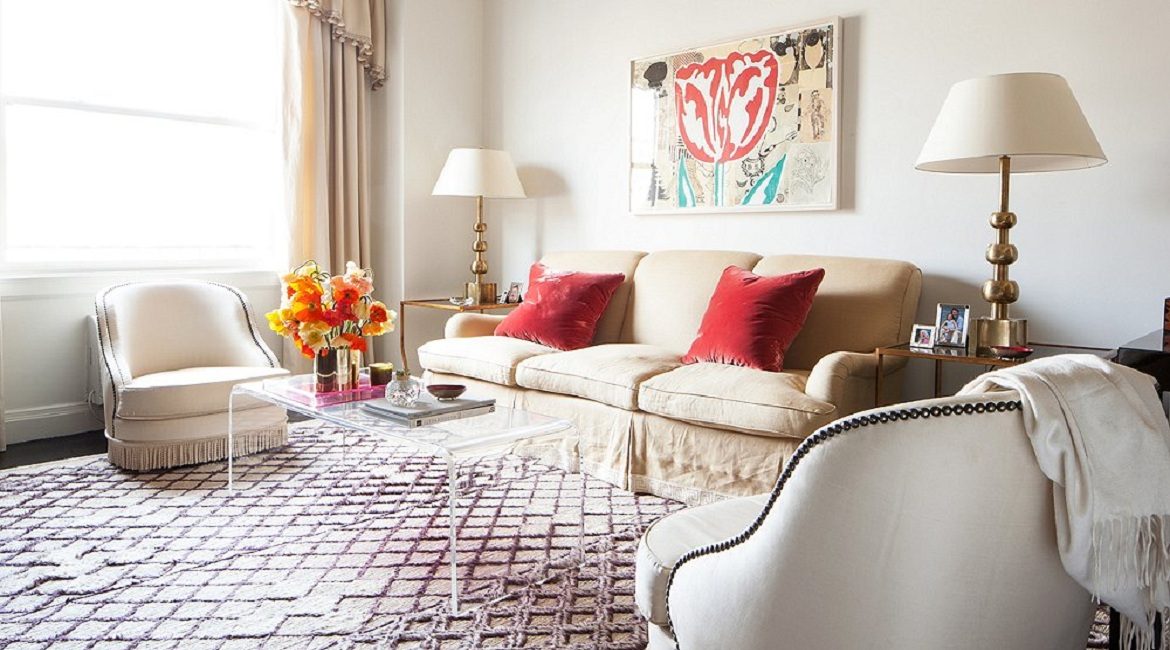 Jul
03
How to decorate an Indian Home using handmade carpets?
India is known for its traditional styles. Nowadays, Many people like to decorate their interior with a modern accent but the culture of India is known for its tradition which is very traditional. Handmade traditional carpets are woven in many patterns and designs with different color combinations. Each carpet contains "One of a kind" design pattern and this is the best feature of this carpet. The carpet designs are originated from different countries like Persia, India, Afghanistan, etc. in approx. 12th-17th century. For the Indian Home decoration, handmade Indian traditional carpets are the best.  Handmade area rugs are the best method to revive the beauty of a home. It's only a thing which can change the entire look when it placed once. You don't need to use anything else for decorating your room surface after used a handmade carpet. If we talk about human then a person can change their look by changing the dress. Dress is the main factor as compared to hairstyle or others so, in the same way, you can say about a rug. A handmade carpet plays the same role of dress. When you're decorating a new home or renovating an existing one, you need to put some thought and ideas into getting the layout right for each room. Let's talk about the room that how can we give a new style and fresh breath to our home.
Find below how to decorate an Indian Home using handmade carpets?
Provide a true statement to floor: Before beginning the task, divide your time according to room and traffic and then start. For the perfect living room, you need a perfect Indian handmade carpet. For finding a perfect carpet first decide the exact size of the surface where you want to put and also decide the theme and color combination of carpet according to room interior. After that remove all furniture, place your area carpet and then put the furniture on it. I recommend a large handmade carpet for the living room so you can cover maximum space of your room surface. You can also use medium size carpet or small carpet on your requirement and choice. You can select a design according to the hand paintings and wallpaper. If you have accessories in floral pattern then take floral pattern carpet.
Create a comfort zone with a handmade carpet in your bedroom: – A bedroom is a place you will spend about the third of your life. So you should clean and decorate it. For the bedroom, I recommend you a medium size carpet and put it in the way that the quarter part of carpet below the bed and 1/3 part of your carpet on outside of bed. This is the best way to decorate your bedroom by using a handmade area rug. If you want you can also use small size carpet beside your bed as per your choice.
Provide perfection to a Dining Room: – There are two ways to decorate a dining room using handmade carpets. First one is to decorate your dining table using a handmade runner and the second one is place a handmade area rug on your surface. If you want to put a runner on table then you can take a runner and place it in the center of dining table. For the surface, use a large wool carpet for dining room so that if anybody pulls chairs on back side then the carpet is not folded.
So these above three points are the most important ideas which you can easily apply for renovating your home in Indian Style with beautiful handmade carpets and rugs.  
Read More: 5 REASONS WHY AFGHAN CARPETS ARE TIMELESS AND CLASSIC?