Feb
25
Professional Carpet Cleaning Service in Delhi
February 25, 2019
0 Comment(s)
Rugs and carpets are made in pure natural material like New Zealand wool, pure silk, cotton, and jute. These are woven on handlooms which are 100% operated by hand. Installing a handmade carpet in a home is the best solution to protect your expensive floor, provide safety to your kids and old family members, and give a warm touch to a space while enhancing the beauty of a space. It is easy to install but it requires high maintenance. Not each carpet is suitable for every place; you should use it according to the material and color combinations. Wool is the friendliest material which you can use for a low traffic area as well as a high traffic area but you cannot use a silk rug for just any place in a home. It is only suitable for low traffic area. Handmade area rugs purify the air quality but it is only if your rug is 100% clean otherwise it may be the reason for different kinds of hazards because it contains or filters the debris, dust and unwanted particles which is harmful to your health. You should vacuum your carpet every week and do professional cleaning once in a year. Find the best way to clean your carpet and dhurrie at home and also know the best carpet cleaning service in Delhi-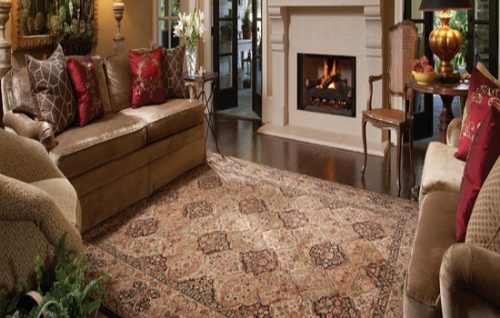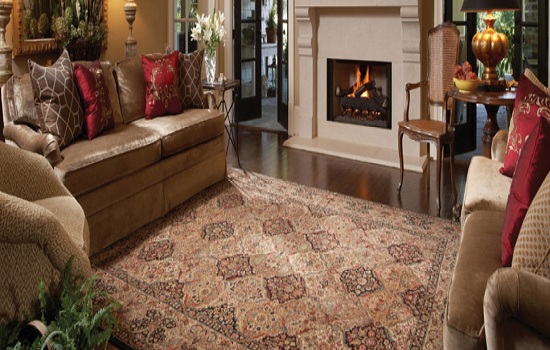 How to clean a carpet:
As we know that a handmade carpet is made in a natural material and woven on a handloom. There are two ways to clean a handmade rug- either wash it at your home or go with professional carpet cleaning. If you have a wool area rug or a cotton or wool flat—woven dhurrie then you can clean it at your home but in terms of silk on cotton rug or silk on silk rug, always prefer a professional dry cleaner. Make sure that they do professional cleaning not a general dry cleaning like a cloth. There are few ways to clean a rug-
Clean a wool area rug- It is very easy to clean a woolen area rug because it absorbs only 40% dust which can be easily removed using vacuum or detergent and warm water. First, vacuum your rug from both sides and then place it on a courtyard. Make sure that the courtyard should be clean before placing your rug. After that make a solution of detergent or shampoo and clean it using the warm water. You can use baking powder, vinegar to remove spots from carpet. You can use the same step for woolen flat-woven dhurrie.
Clean a cotton dhurrie:

Cotton dhurrie

is made using flat-woven It is hard in touch and has a 100% fixed color. You can use a hard brush for the perfect cleaning. Use detergent and warm water and scrub it using a hard brush. After that leave it for dry.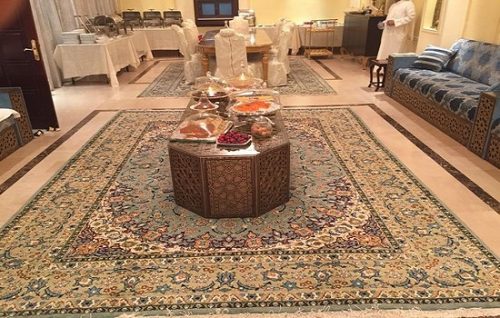 Professional Carpet Cleaning Service in Delhi:
Delhi is the capital of India and a very suitable place for anyone because you can easily courier your carpet. If you have a gorgeous carpet and want to maintain the beauty of it then send your carpet to Yak Carpet Pvt. Ltd. They are a carpet manufacturer and have detail knowledge about handmade carpet and rugs. They do cleaning according to the material of carpet and rug. There is no chance to fade color of carpet because before applying the solution on whole carpet they test it on a small part of rug. 
Read More: WHY YOU SHOULD NOT GIVE YOUR HANDMADE CARPETS FOR CLEANING TO DRY CLEANERS?