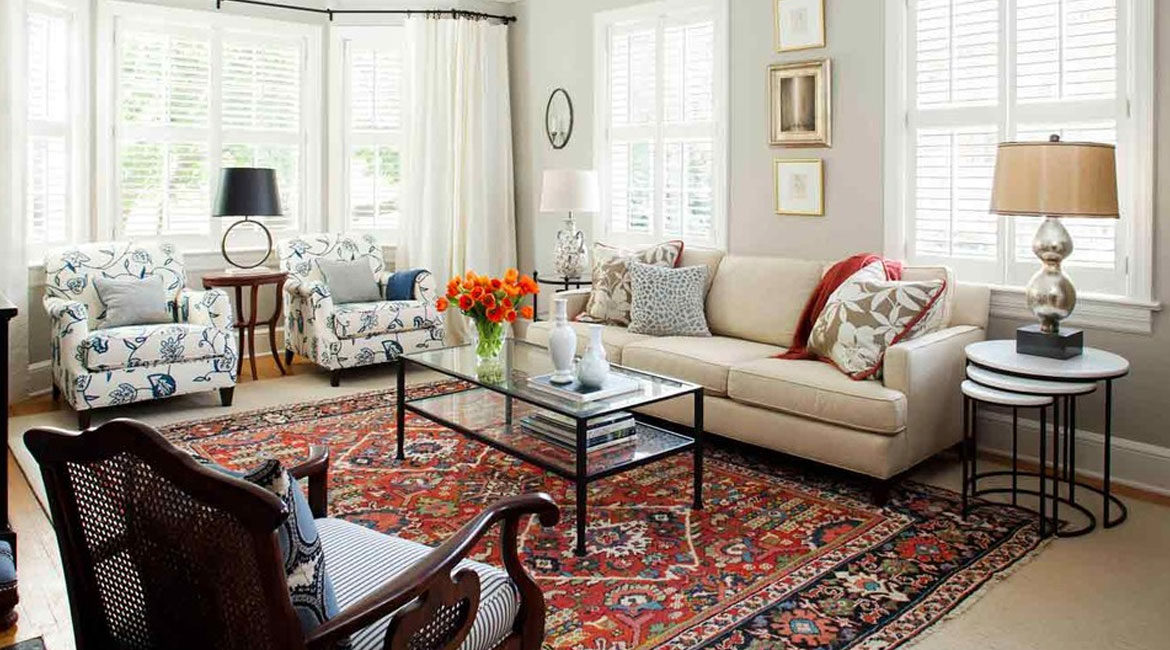 Nov
16
Rugs and Carpets from an Interior Designer's Perspective
November 16, 2017
1 Comment(s)
Handmade carpets and rugs are availble in many designs and color combinations. These are made in various sizes from 2'x3' feet to 12'x13' feet. Handmade carpets which are available in stock, have standard sizes like 2'x3', 3'x5', 4'x6', 5'x7', 5'x8', 6'x9', 8'x10', 9'x12', 12'x13' feet. Every person has different room size. For instance, someone might have a large living room and someone might have a small living room. If they are comfortable with these sizes then they can shop beautiful carpets from online or from a retail carpet store.
An interior designer gives a perfect look to a home using beautiful and perfect accessories. Here we are talking about handmade rugs so I am going to tell you that what the main perspective is regarding handmade carpets from an interior designers point of view.
An area rug can change the entire space of a room; but choosing the right area rug for a space can be a challenge. In this article I am going to tell you how you can find the best carpet for your dining room, bedroom and living room.
Use an area carpet which explores the beauty of a space- First of all, you have to decide the theme of the space (theme is the combination of colors, sizes, pattern and architecture). If you want to decorate your home nicely then you should convert your home to a theme of your choice. Handmade carpets are the only things which can combine all accessories and structure together. Create an open floor or large multipurpose room using rugs to define space in different living areas. You can combine dining room, bedroom and living room using same color and similar pattern rug. You can also join two separate rooms together using a handmade runner. You can use different sizes carpet for your home.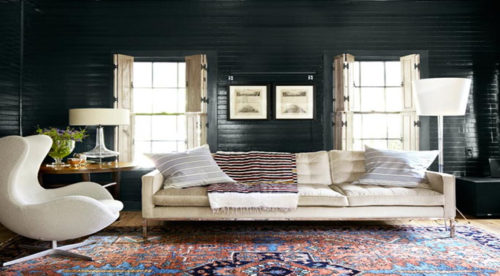 Use an area rug with perfect color matching: – There are so many color combinations available in a handmade area rug. If you want to use multi colors in your room then you can select traditional handmade carpets or if you want to use minimum colors and want to decorate your home in a modern way then you can use contemporary carpets. You can select colors according to your personality or choose from your existing products and from color of your room wall. If you get confused regarding color then interior designer says that ivory and cream color carpet or natural jute carpet is best for your home.
Material of a carpet: – You should take a rug according to the traffic in your room. You can take a wool carpet for high traffic area and silk carpet for low traffic areas. If you want to use a rug outdoor then you can select cotton dhurries.
Perfect size carpet: – This is the most important factor to consider. You should know the exact size of space where you want to put your carpet. Decide the place and the way in which way you want to place your rug and accordingly measure the size of space otherwise you will never find a right carpet for your home and carpet is a thing which you cannot buy on daily basis.
Interior Designer recommend customized rugs:- If you have rooms in standard sizes then you can buy from stock but if you have any special size room and want to buy a carpet for that room, in this case a customized rug is a better option. You can give your color combination, design and exact size of the carpet which will fit to your room.
So follow these above tips to give an outstanding look to your home from an Interior Designer's perspective.
Read More : CARPET AND RUG DESIGN IDEAS FOR A NEW HOUSE