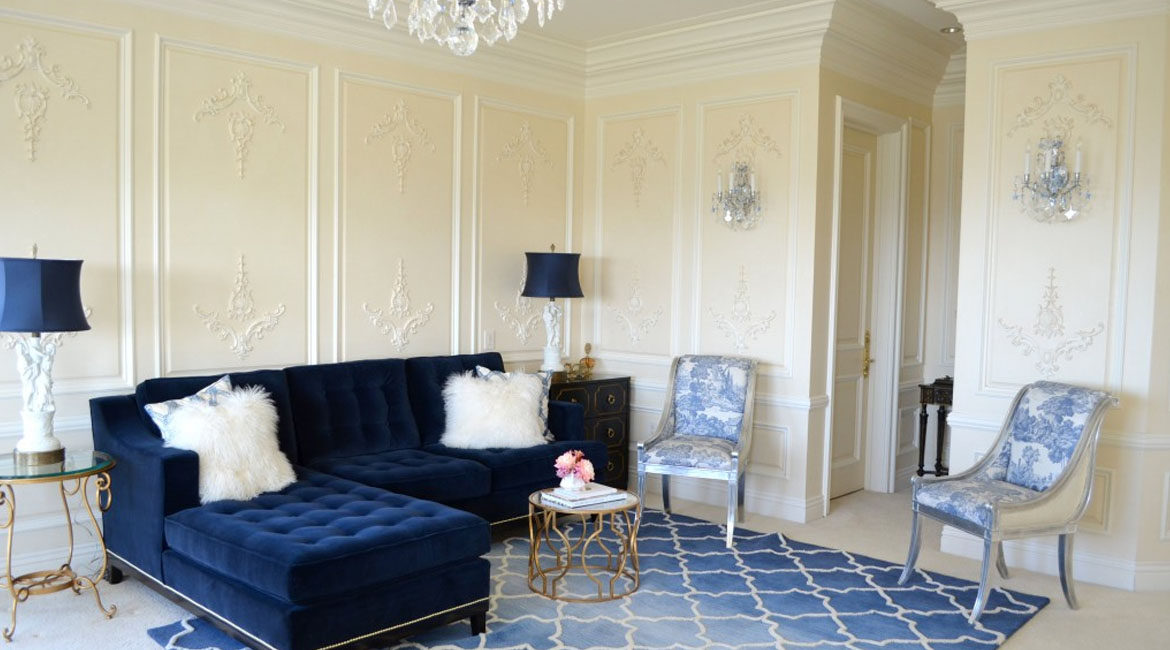 Nov
29
Tips before Buying Rugs and Carpet Online
November 29, 2017
0 Comment(s)
There are so many options for you if you want to buy a handmade area rug. You can buy carpets from retail, online, whole seller, manufacturer, carpet dealer. But buying a perfect area rug which is well suited to your room and the home interior is a difficult task. Before buying a carpet you should have to make a plan including your interior design, wall color, room size, furniture etc. There are so many things which you have to consider for purchasing a perfect carpet such as what is the material of carpet, how much carpet was old, how much traffic in your room etc. So before purchasing carpet from online you have to consider some points for getting a perfect carpet.
1) Measure floor space:
Measurement is always important part when we are going to buy a cloth either a carpet. For getting a perfect handmade carpet first, you should measure the space where you want to put your beautiful carpet. There are so many sizes are available in the market so it's difficult to find the perfect carpet without knowing the exact size of your room space. A small rug in a large room may make space seem larger, while a larger rug in a smaller room looks awkward. If you have furniture then decide that how your furniture will rest on your rug. If you want to put a small section of your furniture then you will want a carpet that will little wider than your furniture. If you don't want to put any furniture then always consider a large carpet but small enough that it doesn't hide your flooring. For example, if you want to place a rug in the hall then the width of the rug should be slightly smaller than the door. So this is a very important point for buying a carpet for your room.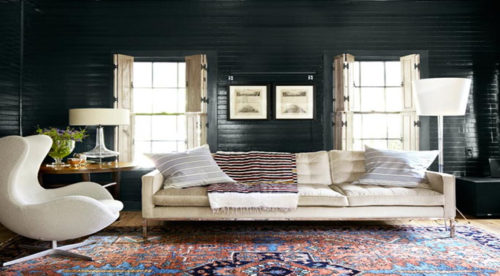 2) Select a right shape: –
With deciding the size, you should also decided the carpet shape. For example, if we put a large square shape in the corridor and put a runner in the center of living room then its looks awkward. So you have to decide the right shape according to place. You can take a round carpet for the coffee table or round dining table and a runner for the corridor.
3) Choose material according to traffic in room-:
This is mainly about the design, material, and other features. You can select woolen carpet for the high traffic area and silk carpet for the low traffic area because silk carpets are expensive and also exclusive one. If your home interior is in modern style then you can select contemporary design, abstract design, stripe design pattern otherwise you can select traditional design( Kashan, Hamadan, Qum, floral etc) pattern.
4) Select the best online website: –
As we know that handmade carpets are expensive things. So if you don't have enough money to buy a new carpet, you can purchase online from the sale section. But before buying a carpet from this section you should have to ask for the authentication or search regarding the company such as how much company was old, what is the capacity of selling the products etc. If they sell a big quantity of carpet it means they are trustworthy and the sale is genuine. You can also see reviews and comment and feedback of the customers about the company. You can find more information regarding the particular company on their website regarding the sale. If you want to buy any carpet at reasonable price then you can apply coupon code and can get discounts on any carpet. This is the best time to purchase a handmade carpet online because many companies offer huge discounts on carpets.
Read More : MONOCHROMATIC HOME DECORATION USING CARPETS AND RUGS